| | |
| --- | --- |
| | AfryKamera 2016: 11th African Film Festival |
AFRYKAMERA 2016: 11th African Film Festival
April 18 - 24, 2016

Kino Pod Baranami presents the ongoing 11th African Film Festival AFRYKAMERA 2016 which is taking place until the 24th of April. The programme includes 27 movies - 12 feature-length (both fiction and documentary) as well as 15 short films and numerous accompanying events. This year's edition of the most African festival in Poland is entitled States of Revolution and provides a comprehensive look at the Arab Spring and its impact on the region.

The main focus of the festival is on presenting the new post-revolutionary cinema from North Africa, in particular from Tunisia and Egypt. The programme consists of excellent movies awarded at film festivals around the world, including the adored and praised by the audience film As I Open My Eyes (À peine j'ouvre les yeux, dir. Leyla Bouzid).

Besides the North African films, the most interesting feature and documentary works from Sub-Saharan Africa have been recognised, including the beautiful Lamb, set in the mountain landscape of Ethiopia, directed by Yared Zelek (Cannes 2015); the uncompromising The Eye of the Cyclone (L'oeil du cyclone) by Sekou Traoré from Burkina Faso; or The Revolution Won't Be Televised by the Senegalese filmmaker Rama Thiaw - a poignant documentary on the grassroots artistic movement Y'en a marre (Fed Up), which won the FIPRESCI prize at the recent Berlinale.





Moreover, the programme comprises a rich selection of short films from across the continent and its diaspora, most of which had never been shown in Poland before.

The Krakow edition of the festival offers a special screening for children (Baranki for Kids) followed by drumming workshops.

Additional events (tasting African wines and delicacies, dance workshops, music parties) are held at: Krakó Slow Wines (ul. Lipowa 6F), Teatr Barakah (ul. Paulińska 28), Kontakt. Przestrzeń Ruchu i Tańca (ul. Szpitalna 40) and Klub ToTu (ul. Floriańska 18).
For more details: www.afrykamera.pl/krakow (in Polish).

All the films will be screened with Polish and English subtitles
(except from Hedi and the short film Sister Oyo - both of them will be shown with Polish subtitles only).


PROGRAMME:

Monday, April 18
18.45 STATES OF REVOLUTION - SELECTION OF SHORT FILMS, 100'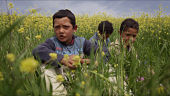 20.45 OPENING FILM:
HEDI | INHEBBEK HEDI
dir. Mohamed Ben Attia, Tunesia/Belgium/France 2016, 88'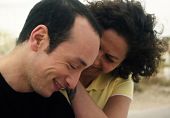 Before the screening - coffee reception by KARMA Coffee Roasters.






Tuesday, April 19
18.45 THE FORK, THE SPOON AND THE KNIGHT | THE FORK, THE SPOON AND THE KNIGHT
dir. Mira Nair, Zippy Kimundu, Uganda 2015, 13'


and: LA BELLE AT THE MOVIES | LA BELLE AT THE MOVIES
dir. Cecilia Zoppelletto, UK/Democratic Republic of the Congo 2015, 67'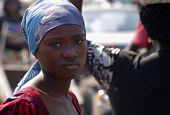 Q&A session with Professor Felix Kaputu after the screening (in English).

21.15 DECOR | DECOR
dir. Ahmed Abdalla, Egypt 2014, 117'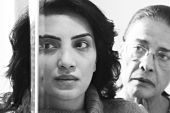 Wednesday, April 20
18.45 THE EYE OF THE CYCLONE | L'OEIL DU CYCLONE
dir. Sékou Traoré, Burkina Faso/France 2015, 98'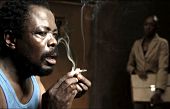 20.45 MULHERES | MULHERES
dir. Elisa Bucchi, Nicola Bogo, Mozambique/Italy 2015, 25'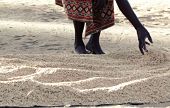 and: NO LAND NO FOOD NO LIFE | NO LAND NO FOOD NO LIFE
dir. Amy Miller, Canada/Uganda/USA/Mali/Cambodia 2013, 76'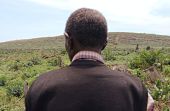 Thursday, 21 kwietnia
18.45 SEMBENE! | SEMBENE!
dir. Samba Gadjigo, Jason Silverman, Senegal/US 2015, 89'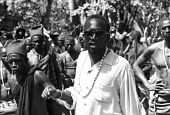 20.45 AYANDA | AYANDA
dir. Sara Blecher, RPA 2015, 107'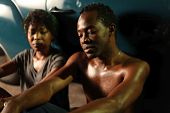 Friday, April 22
18.45 AS I OPEN MY EYES | À PEINE J'OUVRE LES YEUX
dir. Leyla Bouzid, Tunesia/Belgium/France 2015, 102'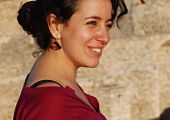 20.45 TRANSAFRICA - SELECTION OF SHORT FILMS, 100'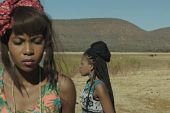 Saturday, April 23
18.45 LAMB | LAMB
dir. Yared Zeleke, Etiopia/France/Germany 2015, 96'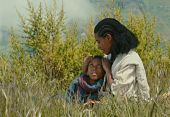 20.45 THE REVOLUTION WON'T BE TELEVISED
| THE REVOLUTION WON'T BE TELEVISED
dir. Rama Thiaw, Senegal 2016, 111'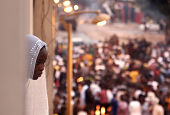 Sunday, April 24 kwietnia
11.00 KIDS IN AFRICA:
A WEEK OF ADVENTURES IN AFRICA
dir. Piotr Paweł Lutczyn, Adam Łowicki, Poland 1984-86, 40' (selection of animated shorts for children)
+ drumming workshops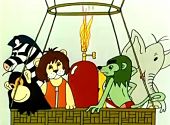 18.45 FACTORY GIRL | FATAT EL MASNAA
dir. Mohamed Khan, UAE/Egypt 2013, 96'



20.45 NAWARA | NAWARA
dir. Hala Khalil, Egypt 2015, 111'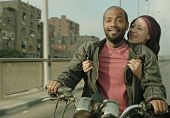 TICKETS:
16 PLN (regular)
13 PLN (discount)
ENTRY PASS (14 screenings): 98 PLN
Baranki for Kids: Baranki in Africa: 10 PLN


// www.afrykamera.pl/krakow
// www.facebook.com/events/1531353790499255


PARTNERS OF THE KRAKOW EDITION OF THE FESTIVAL:
Karma Coffee Roasters
KOKOworld
Krakó Slow Wines
Teatr Barakah
Klub ToTu
Kontakt. Przestrzeń Ruchu i Tańca

ORGANISERS:
Fundacja FilmGramm
Kino Pod Baranami


TRAILER: