December 6-12, 2019
NEW:
HONEY BOY | HONEY BOY
(Alma Har'el) US 2019, 93'
(in English with Polish subtitles)
From a screenplay by Shia LaBeouf, based on his own experiences, award-winning filmmaker Alma Har'el brings to life a young actor's stormy childhood and early adult years as he struggles to reconcile with his father through cinema and dreams. Fictionalizing his childhood's ascent to stardom, and subsequent adult crash-landing into rehab and recovery, Har'el casts Noah Jupe and Lucas Hedges as Otis Lort, navigating different stages in a frenetic career. LaBeouf takes on the daring and therapeutic challenge of playing a version of his own father, an ex-rodeo clown and a felon. Artist and musician FKA twigs makes her feature-film debut, playing neighbor and kindred spirit to the younger Otis in their garden-court motel home. Har'el's feature narrative debut is a one-of-a-kind collaboration between filmmaker and subject, exploring art as medicine and imagination as hope.
THE SPECIALS | HORS NORMES
(Olivier Nakache, Éric Toledano) FR 2019, 114'
(in French with Polish subtitles)
The story of two men, educators of children and adolescents with autism.
ALSO ON OUR SCREENS:
CORPUS CHRISTI | BOŻE CIAŁO
(Jan Komasa) PL 2019, 116'
(in Polish with English subtitles)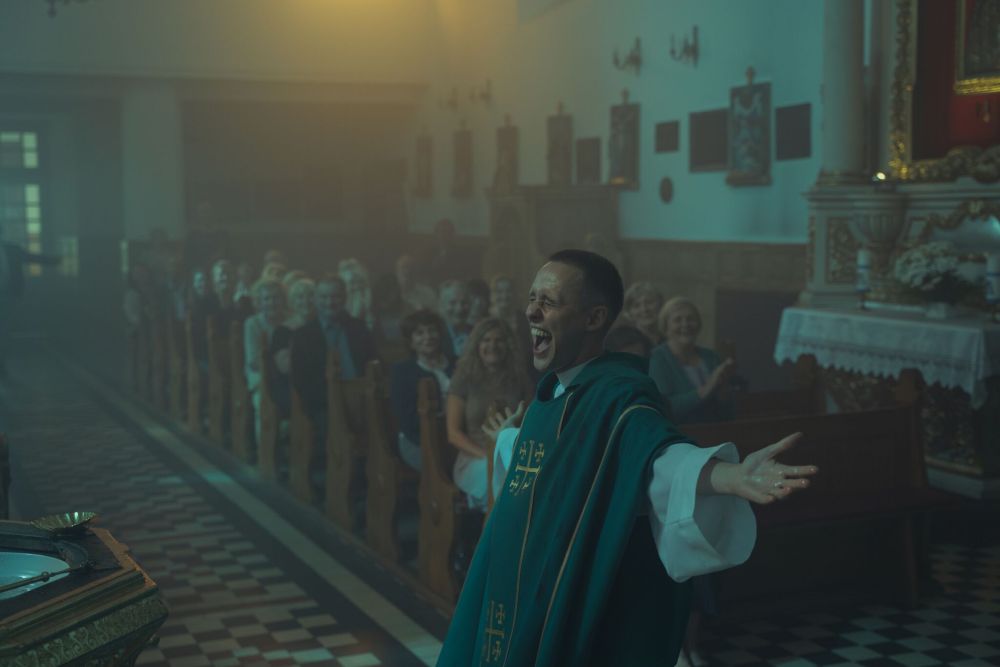 Corpus Christi is the story of a 20-year-old Daniel who experiences a spiritual transformation in a Youth Detention Center. The crime he commits prevents him from applying to the seminary and after his release on parole he is sent to work at a carpenter's workshop. However Daniel has no intention of giving up his dream and dressed as a priest he decides to… minister a small-town parish.
KNIVES OUT | KNIVES OUT
(Rian Johnson) US 2019, 130'
(in English with Polish subtitles)
When renowned crime novelist Harlan Thrombey (Christopher Plummer) is found dead at his estate just after his 85th birthday, the inquisitive and debonair Detective Benoit Blanc (Daniel Craig) is mysteriously enlisted to investigate. From Harlan's dysfunctional family to his devoted staff, Blanc sifts through a web of red herrings and self-serving lies to uncover the truth behind Harlan's untimely death.
LAST CHRISTMAS | LAST CHRISTMAS
(Paul Feig) GB/US 2019, 103'
(in English with Polish subtitles)
Kate is a young woman subscribed to bad decisions. Her last date with disaster? That of having accepted to work as Santa's elf for a department store. However, she meets Tom there. Her life takes a new turn. For Kate, it seems too good to be true.
MARRIAGE STORY | MARRIAGE STORY
(Noah Baumbach) US 2019, 136'
(in English with Polish subtitles)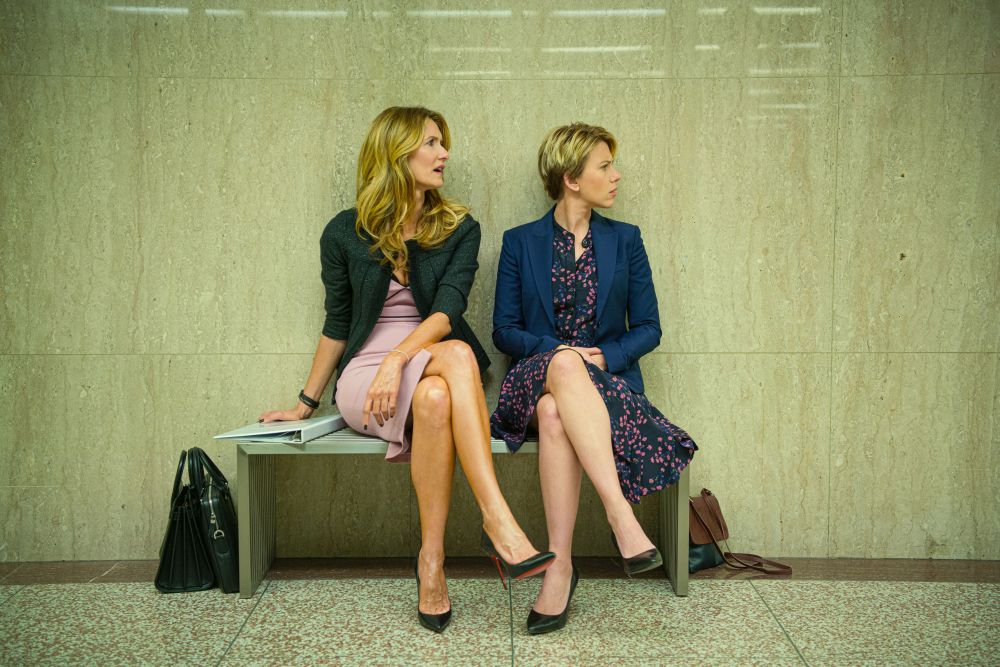 Noah Baumbach's incisive and compassionate look at a marriage breaking up and a family staying together.
SUPERNOVA | SUPERNOWA
(Bartosz Kruhlik) PL 2109, 78'
(in Polish without subtitles)
Three men, one place and one event that will change the life of each one of them. A universal tale, kept in a realistic style, tells the story of a few hours in the life of a rural community. The film takes a look at the condition of a man in a borderline situation and raises questions about the essence of chance and destiny. A bloody story, oscillating on the edge of drama, thriller and disaster Cinema
THE IRISHMAN | THE IRISHMAN
(Martin Scorsese) US 2019, 210'
(in English with Polish subtitles)
Frank "The Irishman" Sheeran is a man with a lot on his mind. The former labor union high official and hitman, learned to kill serving in Italy during the Second World War. He now looks back on his life and the hits that defined his mob career, maintaining connections with the Bufalino crime family. In particular, the part he claims to have played in the disappearance of his life-long friend, Jimmy Hoffa, the former president of the International Brotherhood of Teamsters, who mysteriously vanished in late July 1975 at the age of 62.
THE LIGHTHOUSE | THE LIGHTHOUSE
(Robert Eggers) CA/US 2019, 110'
(in English with Polish subtitles)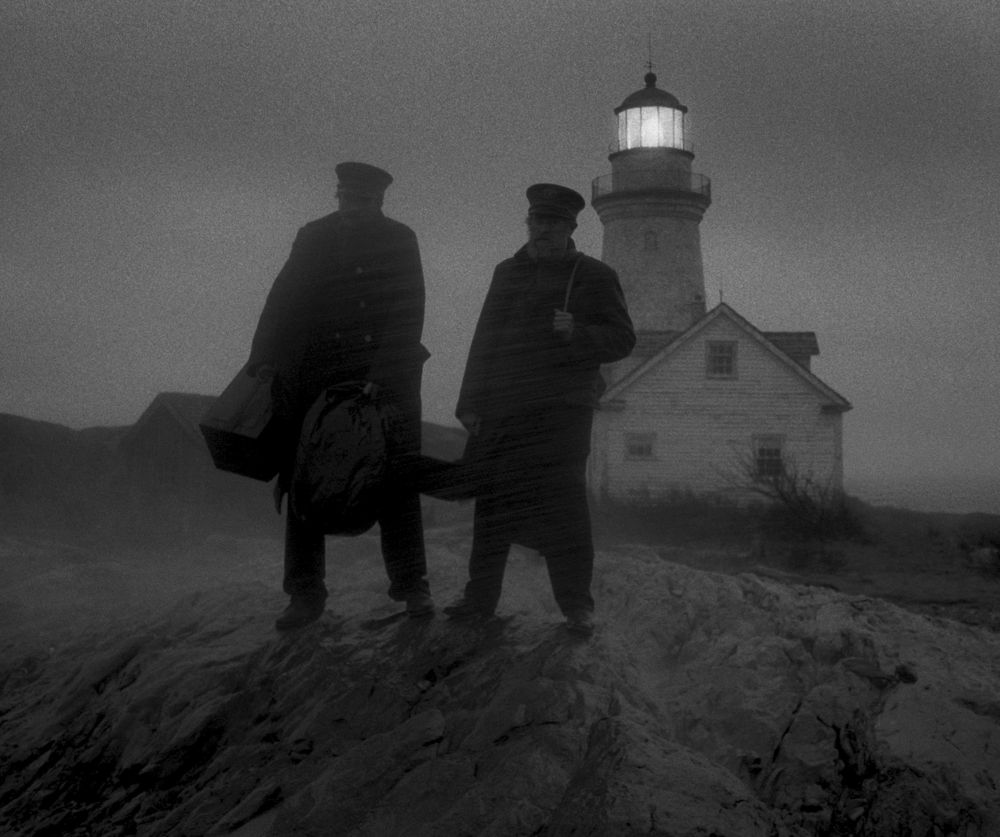 The hypnotic and hallucinatory tale of two lighthouse keepers on a remote and mysterious New England island in the 1890s.
ABOUT KINO POD BARANAMI - read HERE