On our screens
from February 2 to February 9, 2023:
AFTERSUN | AFTERSUN
(Charlotte Wells) GB/US 2022, 96'
(in English with Polish subtitles)




Sophie reflects on the shared joy and private melancholy of a holiday she took with her father twenty years earlier. Memories real and imagined fill the gaps between as she tries to reconcile the father she knew with the man she didn't.
A MAN CALLED OTTO | A MAN CALLED OTTO
(Marc Foster) USA/SE 2023, 126'
(in English with Polish subtitles)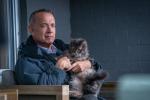 Otto is a grump who's given up on life following the loss of his wife and wants to end it all. When a young family moves in nearby, he meets his match in quick-witted Marisol, leading to a friendship that will turn his world around.
ASHES AND DIAMONDS | POPIÓŁ I DIAMENT
(Andrzej Wajda) PL 1958, 105'
(in Polish with English subtitles)




Maciek Chełmicki (Z. Cybulski), a young Home Army soldier receives an order to shoot the secretary of the Polish Workers' party on the eve of the end of World War II. At the same time, he meets Krystyna (E. Krzyżewska), a bartender at the hotel. Torn between duty and a nascent feeling, he will have to make a choice. The victory banquet takes place that night. The morning will turn out to be tragic for the protagonist.

BABYLON | BABYLON
(Damien Chazelle) US 2022, 188'
(in English with Polish subtitles)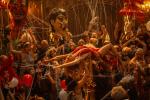 A tale of outsized ambition and outrageous excess, it traces the rise and fall of multiple characters during an era of unbridled decadence and depravity in early Hollywood.
BREAD AND SALT | CHLEB I SÓL
(Damian Kocur) PL 2022, 101'
(in Polish with English subtitles)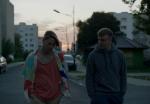 Inspired by true events, with a cast of non-professional actors. Tymek, a young pianist and student of the Warsaw University of Music, returns to his little town for a holiday break where he is awaited by his mother, younger brother and his homies. The main meeting point for the local youngsters is a newly-opened kebab place. Tymek witnesses the growing spiral of tension between the Arab employees of the bar and his friends. A spiral which will lead to tragic consequences.

DANGEROUS MEN | NIEBEZPIECZNI DŻENTELMENI
(Maciej Kawalski) PL 2022, 109'
(in Polish with English subtitles)




Daring comedy set in 1914 in the Polish Tatra Mountains. Joseph Conrad and three other notorious artists wake up after a crazy party with a dead man on their couch. They have no clue who he is, why he is dead, and why a gendarme knocks on their doors.


Fictional story full of historical characters: poets and writers, painters and composers as well as politicians (Józef Piłsudski, Vladimir Lenin) with popular Polish actors in the leading roles.
THE FABELMANS | THE FABELMANS
(Steven Spielberg) US 2022, 151'
(in English with Polish subtitles)
Growing up in post-World War II era Arizona, young Sammy Fabelman aspires to become a filmmaker as he reaches adolescence, but soon discovers a shattering family secret and explores how the power of films can help him see the truth.
THE BANSHEES OF INISHERIN | THE BANSHEES OF INISHERIN
(Martin McDonagh) IE/GB/US 2022, 114'
(in English with Polish subtitles)




Two lifelong friends find themselves at an impasse when one abruptly ends their relationship, with alarming consequences for both of them.
TRIANGLE OF SADNESS | TRIANGLE OF SADNESS
(Ruben Östlund) SE/GB/FR/DE 2022, 147'
(in English with Polish subtitles)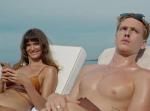 Ruben Östlund, a two-time winner of the Palme d'Or at Cannes, takes us on a wild ride aboard a luxurious cruise ship with a beautiful Instagram star, Yaya (Charlbi Dean); a model just starting out, Carl (Harris Dickinson); and a constantly drunk captain (the hilarious Woody Harrelson). Those enjoying the fun and games aboard the ship include celebrities and the rich—retired arms dealers, Russia's fertilizer king, aging divas and cantankerous millionaires. This cruise on the emerald seas gets so out of hand that it makes the Titanic disaster look like a romantic workplace accident. The director of Force Majeure and The Square sails close to the wind and doesn't give us a moment to catch our breath, as he juggles the social roles of the characters, exposing their vanity and selfishness, mocking the empty fame of influencers and ridiculing the world of fashion—and he does so with perceptible pleasure. Triangle of Sadness is a wild, wonderfully written comedy that takes place in three astonishing, satirical acts, offering an extraordinarily current, no-holds-barred commentary on the absurdly cruel times we are living in. Our "triangles of solitude" are sure to open up during a screening.



You can also watch films on our online platform: www.e-kinopodbaranami.pl.
ABOUT KINO POD BARANAMI - read HERE