On our screens
from July 23 to July 29, 2021:
ANNETTE | ANNETTE
(Leos Carax) DE/FR/US/JP/BI/MX/CH 2021, 140'
(in English with Polish subtitles)
A stand-up comedian and his opera singer wife have a 2 year old daughter with a surprising gift.
BERLIN ALEXANDERPLATZ | BERLIN ALEXANDERPLATZ
(Burhan Qurbani) DE 2020, 183'
(in German with Polish and English subtitles)
Francis, 30-year-old refugee is the sole survivor of a boat which crossed the Mediterranean illegally from West Africa. When he wakes up on a beach in the south of Europe, he is determined to live a regular, decent life from now on. But he winds up in present-day Berlin where a stateless person without a work permit is treated just as mercilessly. He initially resists an offer to deal drugs in Hasenheide park, but then comes under the influence of Reinhold, his neurotic, sex-addicted pal, a drug dealer and human trafficker who takes him in. He is a man born to destroy the people around. When he meets club owner Eva and, after several dramatic experiences, the escort girl Mieze, he feels he's found something for the first time, something he's never known before: a little bit of happiness.
BLITHE SPIRIT | BLITHE SPIRIT
(Edward Hall) GB 2020, 99'
(in English with Polish subtitles)
A spiritualist medium holds a seance for a writer suffering from writer's block but accidentally summons the spirit of his deceased first wife, which leads to an increasingly complex love triangle with his current wife of five years.
CRUELLA | CRUELLA
(Craig Gillespie) US/GB 2020, 134'
(in English with Polish subtitles)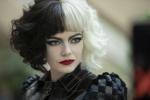 A live-action prequel feature film following a young Cruella de Vil.
EMA | EMA
(Pablo Larraín) CL 2019, 102'
(in Spanish with Polish and English subtitles)
A couple deals with the aftermath of an adoption that goes awry as their household falls apart.
FALLING | FALLING
(Viggo Mortensen) CA/GB 2020, 112'
(in English with Polish subtitles)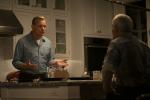 A conservative father moves from his rural farm to live with his son's family in Los Angeles.
FIRST COW | FIRST COW
(Kelly Reichardt) US 2019, 122'
(in English with Polish subtitles)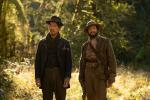 A skilled cook has traveled west and joined a group of fur trappers in Oregon, though he only finds true connection with a Chinese immigrant also seeking his fortune. Soon the two collaborate on a successful business.
LOVELESS | NELYUBOV
(Andriej Zwiagincew) RU/FR/BE/DE 2017, 127' RU
(in Russian with Polish and English subtitles)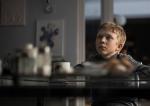 Still living under the same roof, the Moscow couple of Boris and Zhenya is in the terrible final stages of a bitter divorce. Under those circumstances, as both have already found new partners, the insults pour down like rain in this toxic familial battle zone, always pivoting around the irresolvable and urgent matter of Alyosha's custody, their 12-year-old only son. Unheard, unloved, and above all, unwanted, the introverted and unhappy boy feels that he is an intolerable burden, however, what his parents don't know is that he can hear every single word. As a result, when Boris and Zhenya finally realize that Alyosha has been missing for nearly two days, it is already too late. But is this a simple case of a runaway teenager?
NOMADLAND | NOMADLAND
(Chloé Zhao) US/DE 2020, 107'
(in English with Polish subtitles)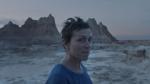 copyright © 2020 20th Century Studios
Following the economic collapse of a company town in rural Nevada, Fern (Frances McDormand) packs her van and sets off on the road exploring a life outside of conventional society as a modern-day nomad. The third feature film from director Chloé Zhao, Nomadland features real nomads Linda May, Swankie and Bob Wells as Fern's mentors and comrades in her exploration through the vast landscape of the American West.
ONCE UPON A TIME... IN HOLLYWOOD | ONCE UPON A TIME... IN HOLLYWOOD
(Quentin Tarantino) US/GB 2019, 161'
(in English with Polish subtitles)
Quentin Tarantino's Once Upon a Time... in Hollywood visits 1969 Los Angeles, where everything is changing, as TV star Rick Dalton (Leonardo DiCaprio) and his longtime stunt double Cliff Booth (Brad Pitt) make their way around an industry they hardly recognize anymore. The ninth film from the writer-director features a large ensemble cast and multiple storylines in a tribute to the final moments of Hollywood's golden age.
PARASITE | GISAENGCHUNG
(Bong Joon-ho) KR 2019, 132'
(in Korean with Polish and English subtitles)
All unemployed, Ki-taek's family takes peculiar interest in the wealthy and glamorous Parks for their livelihood until they get entangled in an unexpected incident.
SUPERNOVA | SUPERNOVA
(Harry Macqueen) GB 2020, 95'
(in English with Polish subtitles)


Sam and Tusker are traveling across England in their old RV to visit friends, family and places from their past. Since Tusker was diagnosed with dementia two years ago, their time together is the most important thing they have.
THE COMEBACK TRAIL | THE COMEBACK TRAIL
(George Gallo) US 2020, 104'
(in English with Polish subtitles)
Two movie producers who owe money to the mob set up their aging movie star for an insurance scam to try and save themselves. But they wind up getting more than they ever imagined.
THE DRY | THE DRY
(Robert Connolly) AU/US 2020, 117'
(in English with Polish subtitles)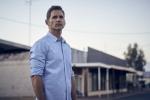 Aaron Falk returns to his drought-stricken hometown to attend a tragic funeral. But his return opens a decades-old wound - the unsolved death of a teenage girl.
THE FATHER | THE FATHER
(Florian Zeller) GB 2020, 97'
(in English with Polish subtitles)
A man refuses all assistance from his daughter as he ages. As he tries to make sense of his changing circumstances, he begins to doubt his loved ones, his own mind and even the fabric of his reality.
WOLF OF WALL STREET | WOLF OF WALL STREET
(Martin Scorsese), USA 2013, 179'
(in English with Polish subtitles)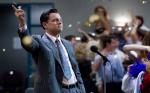 Shot with splendor and humor, a true story of a controversial Wall Street broker (DiCaprio), whose quick and stunning success gave him fortune, power and a sense of impunity. Nominated for 5 Academy Awards including Best Picture and Best Actor (Leonardo DiCaprio).
YOU WILL DIE AT 20 | YOU WILL DIE AT 20
(Amjad Abu Alala) SD/EG/FR/DE/QA/NO 2019, 103'
(in Arabic with Polish and English subtitles)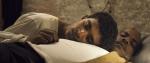 Al-Jazira Province in Sudan. During a blessing for her new-born son, Sakina hears a terrible prophecy – Muzamil will die at the age of 20. From then on, the boy's life is tainted by the prediction. The boy doesn't dream, doesn't make plans, he can't enjoy life and is only waiting for the omen to be fulfilled. The passage of time is marked by the lines drawn by his mother on their house walls. The only moments of joy are brought to him by his friend Naima and by Suleiman, who has travelled the world and thanks to whom Muzamil watches his first film. Can the boy escape the circle of death? And what will happen on the day of his 20th birthday?


You can also watch films on our online platform: www.e-kinopodbaranami.pl.
ABOUT KINO POD BARANAMI - read HERE