January 17-23, 2020
NEW:
BOMBSHELL | BOMBSHELL
(Jay Roach) US 2019, 108'
(in English with Polish subtitles)
A group of women decide to take on Fox News head Roger Ailes and the toxic atmosphere he presided over at the network.
PIGS 3 | PSY 3. W IMIĘ ZASAD
(Władysław Pasikowski) PL 2019, 126'
(in Polish with English subtitles)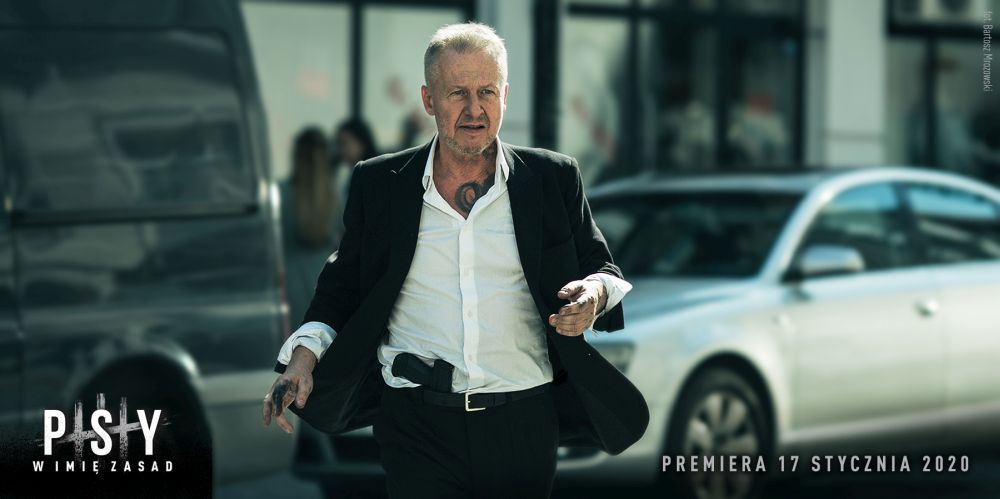 Franz Maurer is released after 25 years in prison and finds a completely changed Poland.
PREVIEW SCREENING:
1917 | 1917
(Sam Mendes) GB/US 2019, 118'
(in English, French and German with Polish subtitles)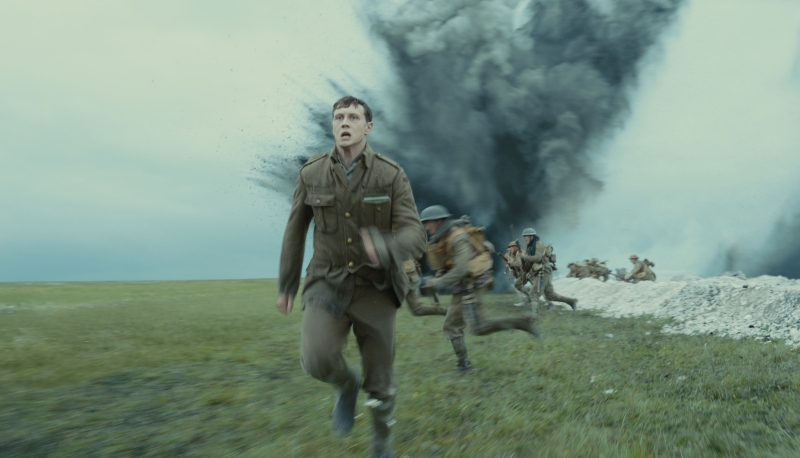 Schofield and Blake, two young British soldiers during the First World War, are given a seemingly impossible mission. With time against them, they must deliver a message, deep in enemy territory, that will stop their own men, and Blake's own brother, walking straight into a deadly trap.
JOJO RABBIT | JOJO RABBIT
(Taika Waititi) CZ/NZ/US 2019, 108'
(in English and German with Polish subtitles)
A World War II satire that follows a lonely German boy named Jojo (Roman Griffin Davis) whose world view is turned upside down when he discovers his single mother (Scarlett Johansson) is hiding a young Jewish girl (Thomasin McKenzie) in their attic. Aided only by his idiotic imaginary friend, Adolf Hitler (Taika Waititi), Jojo must confront his blind nationalism.
PROXIMA | PROXIMA
(Alice Winocour) FR/DE 2019, 107'
(in French, German, Russian and English with Polish subtitles)
Sarah is a French astronaut training at the European Space Agency in Cologne. She is the only woman in the arduous program. She lives alone with Stella, her eight-year-old daughter. Sarah feels guilty that she cannot spend more time with her child. Her love is overpowering, unsettling. When Sarah is chosen to join the crew of a year-long space mission called Proxima, it creates chaos in the mother-daughter relationship.
ALSO ON OUR SCREENS:
AN OFFICER AND A SPY | J'ACCUSE
(Roman Polański) FR/IT 2019, 126'
(in French with Polish subtitles)
In 1894, French Captain Alfred Dreyfus is wrongfully convicted of treason and sentenced to life imprisonment at Devil's Island.
CORPUS CHRISTI | BOŻE CIAŁO
(Jan Komasa) PL 2019, 116'
(in Polish with English subtitles)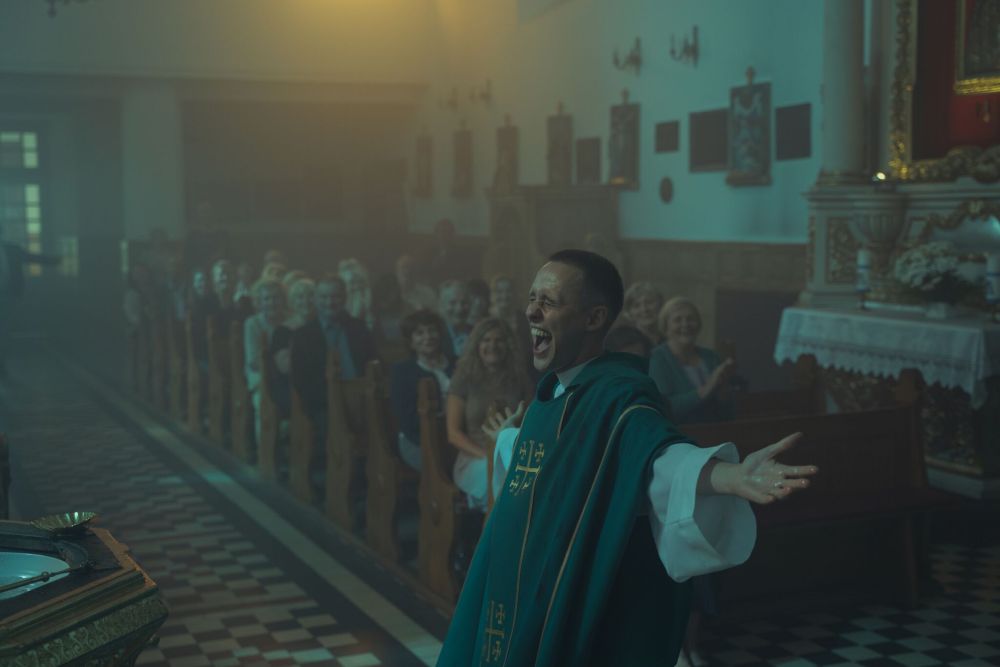 Corpus Christi is the story of a 20-year-old Daniel who experiences a spiritual transformation in a Youth Detention Center. The crime he commits prevents him from applying to the seminary and after his release on parole he is sent to work at a carpenter's workshop. However Daniel has no intention of giving up his dream and dressed as a priest he decides to… minister a small-town parish.
HONEYLAND | HONEYLAND
(Tamara Kotevska, Ljubomir Stefanov) MK 2019, 87'
(in Turkish with Polish and English subtitles)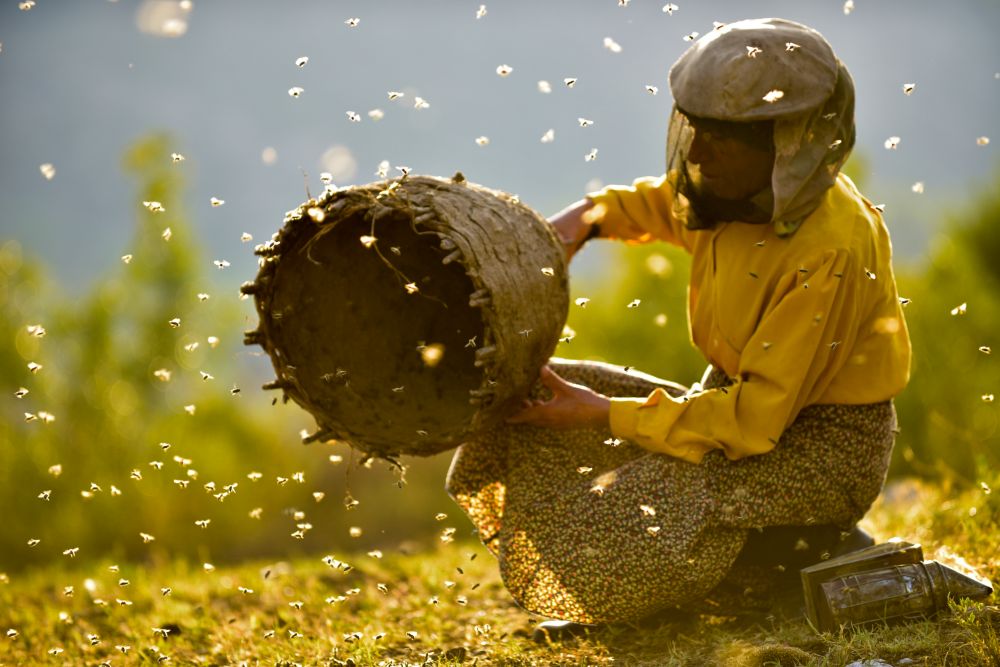 Filmed over three years, Honeyland focuses on the life of one of the last of the nomadic Macedonian beekeepers, and her fragile relationship with her bees and hives. Directed by Macedonian filmmakers Tamara Kotevska and Ljubomir Stefanov, this acclaimed documentary says much about our collective future, exploring tradition and the human relationship with nature.
IT MUST BE HEAVEN | IT MUST BE HEAVEN
(Elia Suleiman) FR/QA/DE/CA/TR/PS 2019, 97'
(in English, French, Arabic, Spanish, Hebrew with Polish subtitles)

Filmmaker Elia Suleiman travels to different cities and finds unexpected parallels to his homeland of Palestine.
JUDY | JUDY
(Rupert Goold) GB 2019, 118'
(in English with Polish subtitles)
Legendary performer Judy Garland (Renée Zellweger) arrives in London in the winter of 1968 to perform a series of sold-out concerts.
KNIVES OUT | KNIVES OUT
(Rian Johnson) US 2019, 130'
(in English with Polish subtitles)
When renowned crime novelist Harlan Thrombey (Christopher Plummer) is found dead at his estate just after his 85th birthday, the inquisitive and debonair Detective Benoit Blanc (Daniel Craig) is mysteriously enlisted to investigate. From Harlan's dysfunctional family to his devoted staff, Blanc sifts through a web of red herrings and self-serving lies to uncover the truth behind Harlan's untimely death.
MAYDAY | MAYDAY
(Sam Akina) PL 2019, 113'
(in Polish without subtitles)
One man, two wifes and million of troubles. Adaptation of one of the best comedy ever.
MISTER T. | PAN T.
(Marcin Krzyształowicz) PL 2019, 105'
(in Polish with English subtitles)
It is 1953. Poland is suffocating in the thick fumes of Stalinism. Poverty reigns, and so do censorship and fear. The thinking part of the society feel the absurdity and hopelessness, and sometimes try to tame it resorting to vodka and some good company. With black humor, sex and sincere emotions aplenty, Mr. T. is a story of freedom in enslaved times. As night encroaches on the streets of Warsaw, a motorbike and two military trucks drive around carrying a group of armed terrorists. Everybody is wearing identical shop-window dummy masks on m their faces. The city is in for some bigger business… Mr. T. will thwart the attack on the Palace, and even discover that the spy plot has been spearheaded by prime minister Boleslaw Bierut himself.
THE LIGHTHOUSE | THE LIGHTHOUSE
(Robert Eggers) CA/US 2019, 110'
(in English with Polish subtitles)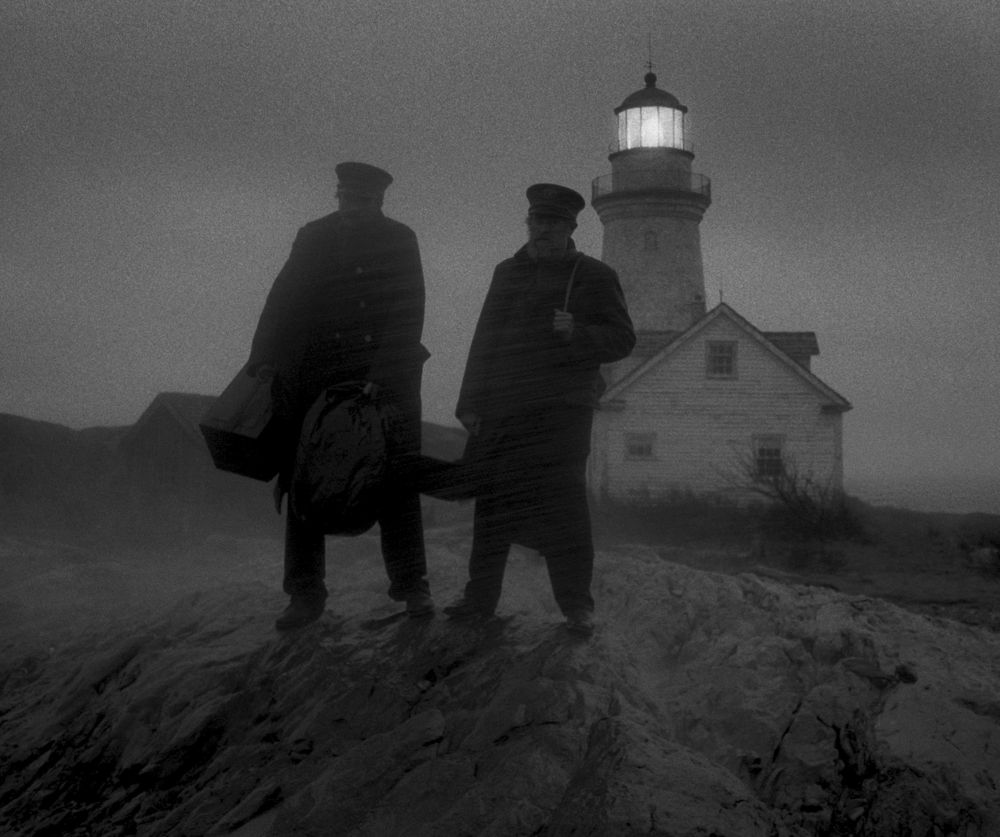 The hypnotic and hallucinatory tale of two lighthouse keepers on a remote and mysterious New England island in the 1890s.
THE PEANUT BUTTER FALCON | THE PEANUT BUTTER FALCON
(Tyler Nilson, Michael Schwartz) US 2019, 96'
(in English with Polish subtitles)
The Peanut Butter Falcon is an adventure story set in the world of a modern Mark Twain that begins when Zak, a young man with Down syndrome, runs away from the nursing home where he lives to chase his dream of becoming a professional wrestler by attending the wrestling school The Salt Water Redneck. Through circumstances beyond their control Tyler, a small-time outlaw on the run, becomes Zak's unlikely coach and ally. Together they wind through deltas, elude capture, drink whisky, find God, catch fish, and convince Eleanor, a kind nursing home employee with a story of her own, to join them on their journey.
ABOUT KINO POD BARANAMI - read HERE