| | |
| --- | --- |
| | The Best Polish 30' vol. 2 |
THE BEST POLISH 30' vol. 2
- special screening of the best Polish shorts
Wednesday, April 18, 2018, 8.15 p.m.
Red Auditorium (film screening + Q&A)
Blue Auditorium (film screening)

The second edition of The Best Polish 30' is finally here. A special screening of the most acclaimed Polish short films will take place at Kino Pod Baranami on Wednesday, April 18, followed by a Q&A session with the filmmakers.
The Best Polish 30' joins the most talented creators of new Polish cinema and once again allows the audiences in Krakow to see four extraordinary short films. My name is Julita, the newest production by Filip Dzierżawski (director of the award-winning documentary Love) takes place in prison and tells a harrowing story of a mother and daughter separated by trauma. On screen Marta Ścisłowicz (Gods) and Aleksandra Konieczna (The Last Family). Another film is Aleksander Pietrzak's drama Me and My Father presented at the Polish Film Festival in Gdynia, with an outstanding performance by Łukasz Simlat (United States of Love) and a triumphant return to the big screen of an acclaimed Polish actor Krzysztof Kowalewski. It is a moving and incredibly funny portrayal of a relationship between a man suffering from Alzheimer's disease and his grown son trying to take care of him. Best live action short of Warsaw Film Festival in 2016, Play-Off features Jacek Borusiński as a former football player, who is now forced to choose between his moral standards and an opportunity for easy money. Play-Off is a directorial debut of Tomasz Gąssowski, a musician and composer of soundtracks to multiple films by Andrzej Jakimowski, such as Imagine, Tricks and Squint Your Eyes.
The evening will end with a screening of Zofia Kowalewska's documentary short Close Ties, which has become a world phenomenon since its premiere and has been included on an Oscar shortlist for the Best Documentary Short award. This moving story of an elderly married couple with emotional baggage was awarded with the Silver Dragon at the 56th Krakow Film Festival.
The screening will be followed by a discussion with filmmakers, including Filip Dzierżawski and Zofia Kowalewska. The discussion will be held in Polish.
TICKETS:
20 PLN (regular) | 15 PLN (discount)
Attention!
The film screening will take place in both Red Auditorium and Blue Auditorium. The discussion with filmmakers will be held in the Red Auditorium.
ABOUT THE FILMS:

PLAY-OFF | BARAŻ
dir. Tomasz Gąssowski, Poland 2016, 30'
32nd Warsaw Film Festival 2016: Best Live Action Short Film Award
Open Place International SFF, Latvia, 2017: Best Actor (Jacek Borusiński), Best Director (Tomasz Gąssowski)
32nd Brest European Short Film Festival 2017: Finistere County Council Award
Zyga, who is thirty-eight and lives not far from Warsaw, attempts to explain the rules governing the world to his son, Witek. Not that he himself always sticks to them, a fact that hasn't escaped his quick-witted offspring's notice.
ME AND MY FATHER | JA I MÓJ TATA
dir. Aleksander Pietrzak, Poland 2017, 30'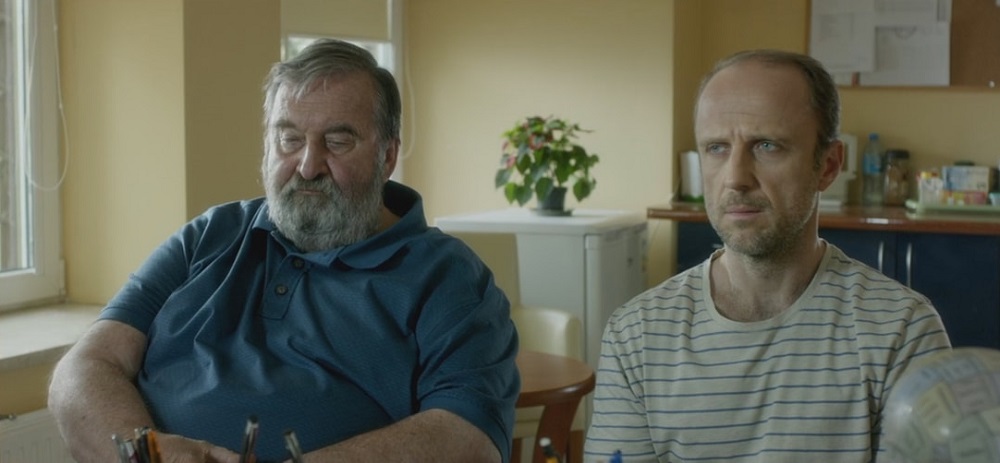 Polish Film Festival in Gdynia 2017: Short Film Competition
Grand OFF Awards 2017: The Best Polish Film
Krakow Film Festival 2017: Polish Competition, International Short Film Competition
Heartland Film Festival 2017: Audience Award
Edward – Dawid's father, as a Master Mariner was able to see his son only few days every year. Now Dawid has his own family and he decides to take care of his father, suffering from Alzheimer's disease. Even though they finally have an opportunity to improve their relationship, the illness makes it impossible. Every day Edward loses more and more memories, so valuable for Dawid to fill the gaps from his past. How much of his present life Dawid will be able to sacrifice to gain from his father's past and spend the last moments with him before his personality vanishes?
MY NAME IS JULITA | NAZYWAM SIĘ JULITA
dir. Filip Dzierżawski, Poland 2017, 28'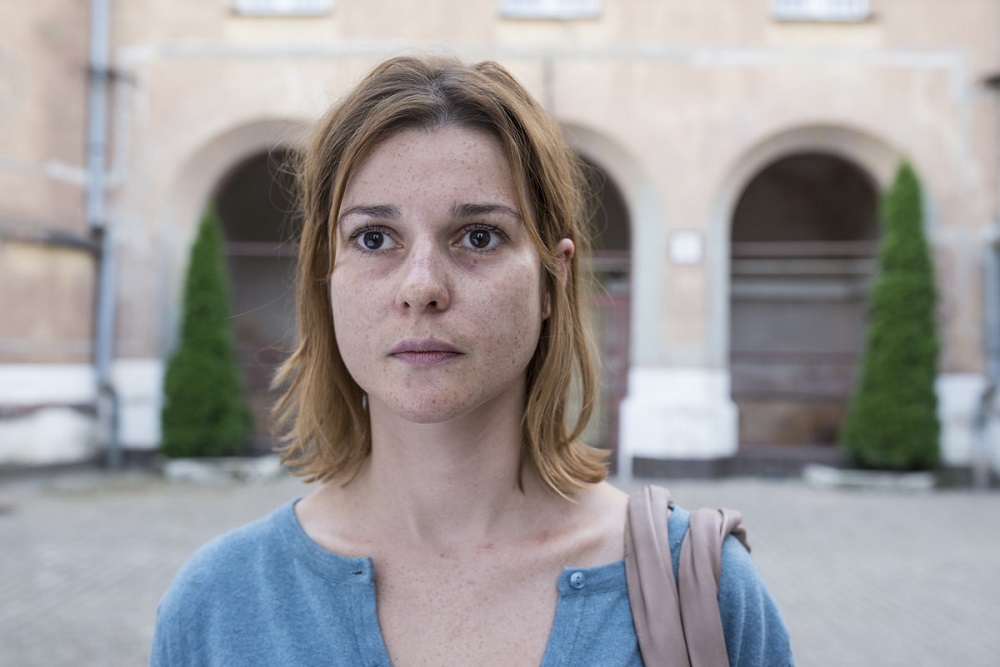 Polish Film Festival in Gdynia 2017: Short Film Competition
Krakow Film Festival 2017: Polish Competition, International Short Film Competition
My name is Julita, I'm thirty years old, eleven years ago my closest family was murdered. The eponymous protagonist, Julita (Marta Ścisłowicz), makes an attempt to join a programme for prison mediators. That is how she finds a way to tell her story in a women's prison, even though she knows that her mother (Aleksandra Konieczna), who does not want to stay in touch with her, was placed there.
CLOSE TIES | WIĘZI
dir. Zofia Kowalewska, Poland 2016, 18'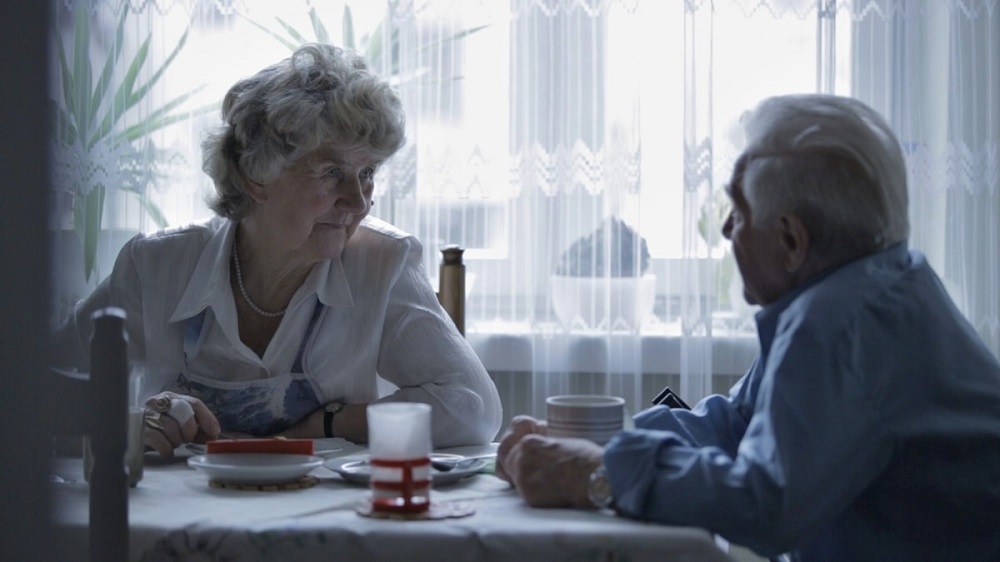 Oscars 2017: shortlist for the Best Documentary Short Film award
Short Waves 2017: Special Mention and Audience Award in the Polish Competition
Krakow Film Festival 2016: Silver Dragon for the Director of the Best Documentary (Zofia Kowalewska)
"The Young and Cinema" Koszalin Debut Film Festival 2016: Best Short Film(Zofia Kowalewska) and Best Cinematography in a Short Film (Weronika Bilska)
DOK Leipzig 2016: Golden Dove
International Documentary Filmfestival Amsterdam (IDFA) 2016: Special Award of the Jury for the Best Student Documentary
Forty five years of marriage is an impressive anniversary. Barbara and Zdzisław could be proud of themselves if not for the fact that the husband left the wife for his lover eight years ago. But now they are together again, although Barbara claims that if it were not for his infirm legs, Zdzisław would still be chasing skirts around Krakow. Despite the past resentment, everyday problems with paying bills, an occupied bathroom and rearranging furniture, they share a hard to define bond.
TRAILER: