| | |
| --- | --- |
| | 17. Silent Film Festival - Journeys |
17. Silent Film Festival JOURNEYS
December 1-4, 2016


The 17th Silent Film Festival will take place between 1st and 4th December at Kino Pod Baranami. It is a unique event, which allows the viewers to experience the magic of the cinema like a hundred years ago. All silent films, the iconic ones as well as those lesser-known, will be accompanied by live music performed by talented artists of the modern music scene.

The main theme of this year's edition, marking the 120th anniversary of the first film screening on Polish soil, are Journeys both in time and space. Together with the film characters, the viewers will board trains, aeroplanes, ships and horse carriages and thanks to preserved and often digitally restored motion pictures they will be able to see what the world looked like a century ago.

A silent film screening is in itself a nostalgic trip, which the audience will take in the company of film stars from that time. The unforgettable and dashing Douglas Fairbanks will travel on a buccaneer ship seeking revenge in the film The Black Pirate. The master of slapstick - Buster Keaton - will set off in pursuit of a locomotive stolen by the enemy in The General - which takes place during the Civil War.

In 1926, Hungarian director Mihály Kertész was invited to the United States, where he became known as Michael Curtiz - the creator of famous Casablanca. The audience will have a chance to see his early work, a recently digitally restored film The Exile, which he made in his homeland. It was also one of the films which gained him fame and respect among the European audiences long before he went to Hollywood. The film will be presented in partnership with the Consulate General of Hungary in Krakow with wine-tasting after the screening.

Another film star Emil Jannings (who starred in the film Blue Angel along Marlene Dietrich) will appear in the spectacular scenery of Ancient Egypt, in a digitally restored period drama The Loves of Pharaoh. The director, Ernst Lubitsch - another European immigrant in Hollywood - made the film before leaving Germany.

As always, Silent Film Festival provides its audience with incredible cinematic gems, such as the short films by Oktavijan Miletić, the first auteur in Croatian film history. The viewers will also be able to see Road to Ernoa directed by Louis Delluc, a pioneer of impressionism in film. This motion picture is the result of his trip to the Basque country in search of the perfect light. Another journey, this time to British Columbia, was made in the beginning of the 20th Century by Edward S. Curtis, whom the Native Americans called the Shadow Catcher. The well-known photographer of the Wild West created a documentary In the Land of the Head Hunters in an attempt to preserve the fascinating life and traditions of the North American Kwakwaka'wakw tribe.

The Polish addition to the Festival is going to be a sound print of a digitally restored love story The Call of the Sea, directed by Henryk Szaro, with newly composed music by Krzesimir Dębski.

The Festival's journeys are not limited only to our own planet. Together with the heroes of a Danish science-fiction film A Trip to Mars, the viewers will discover an unknown, peaceful civilisation.

Silent Film Festival is also an opportunity to travel back in time and to experience film exactly as would the audience in the beginning of the century, accompanied by live music. It is, however, a journey strongly connected to modern times. The music during the screenings will be prepared and performed live by both well-known musicians and debutants, such as: a band of young and incredibly talented musicians Immortal Onion, friends of the Festival Semi-Invented Trio (Konarski/Chytrzyński/Berny), a versatile guitarist Urszula Stosio together with Marcin Pokorski, the avant-garde Lód 9, experimenting duo Tropy, the unique creators of unreal sounds SALK, the jazz band Baaba, specializing in improvised music Helatone Trio and known from the previous edition, DJ and music producer Kixnare.

The youngest viewers can take part in the Festival on Sunday during two meetings of Kids' Screening: Baranki in Silent Cinema. Children will be able to attend workshop and presentations about the beginnings of cinema. The will also have a chance to see the film A Trip to the Moon with live music by SALK, as well as try and create a short music piece to a fragment of a silent film.

Another special event of the Festival will be a video projection mapping on the inner façade of pod Baranami Palace. Mapping, inspired by silent films, is designed by Julie Land (MotionArt) with music by Kixnare.

On Friday night, the organisers invite all film lovers for an afterparty at Betel Club, where a screening of Robert Flaherty's film Nanook of the North will take place, accompanied by a performance of a music producer Minoo.

PROGRAMME:
Thursday, December 1, 2016
19.30 IN THE LAND OF THE HEAD HUNTERS | IN THE LAND OF THE HEAD HUNTERS
(Edward S. Curtis) USA 1914, 65'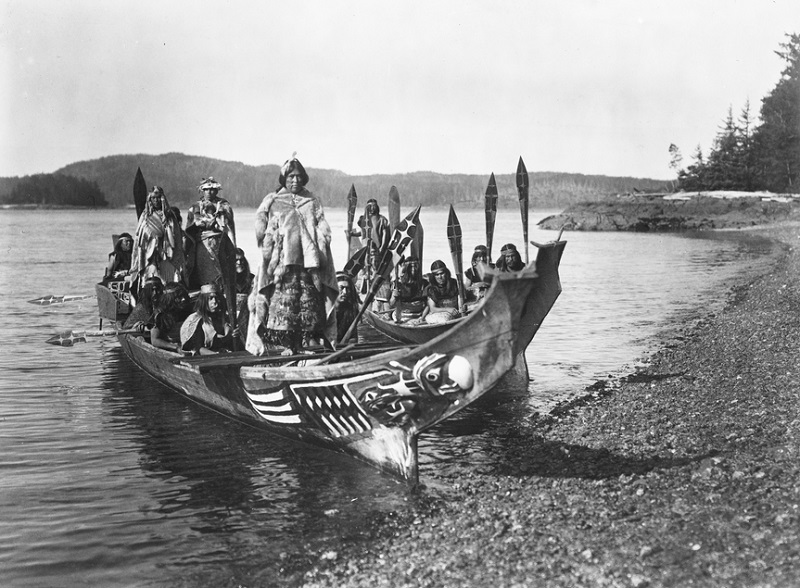 Son of the big chief, goes on a journey to achieve new spiritual power. Life of the Kwakwaka'wakw tribe in the lense of a well-known photographer.
live music: Urszula Stosio/Marcin Pokorski (PL)
Friday, December 2, 2016
19.00 A TRIP TO MARS | HIMMELSKIBET
(Holger-Madsen) DK 1918, 81'

A group of researchers travels to Mars, where they find a peaceful civilization. A manifesto against the cruelty and pointlessness of war.
live music: Helatone Trio (PL)
21.15 THE LOVES OF PHARAOH | DAS WEIB DES PHARAO
(Ernst Lubitsch) DE 1922, 100'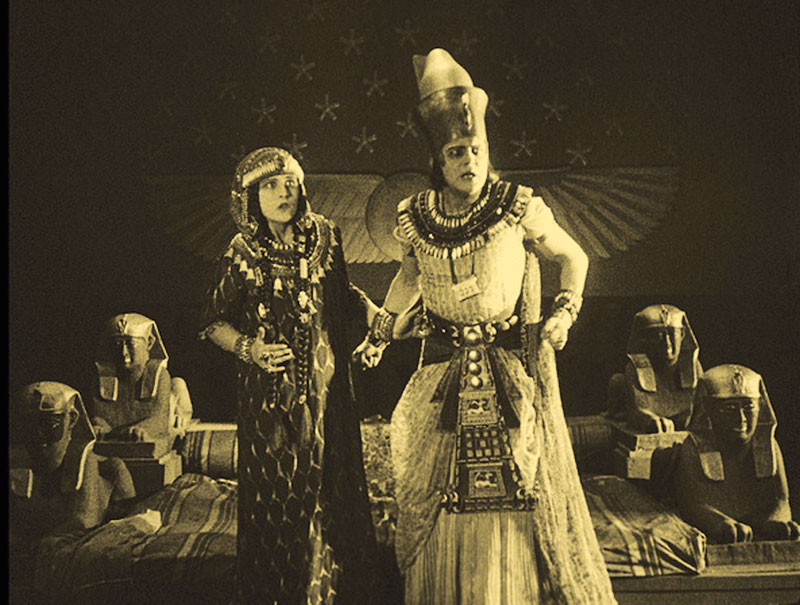 A spectacular film with thousands of extras and monumental set designs. Emil Jannings as a powerful Egyptian pharaoh.
live music: Immortal Onion (PL)
* 23.15 NANOOK OF THE NORTH | NANOOK OF THE NORTH
(Robert Flaherty) USA/FR 1922, 79'
- afterparty at BETEL Club (pl. Szczepański 3)

The first full-length documentary film. Priceless ethnographic documentary registering the life of Nanook, an Inuit from Hudson Bay.
live music: Minoo
Partner: Off Radio Kraków
Saturday, December 3, 2016
18.30 THE EXILE | A TOLONC
(Mihály Kertész AKA Michael Curtiz) HU 1915, 67'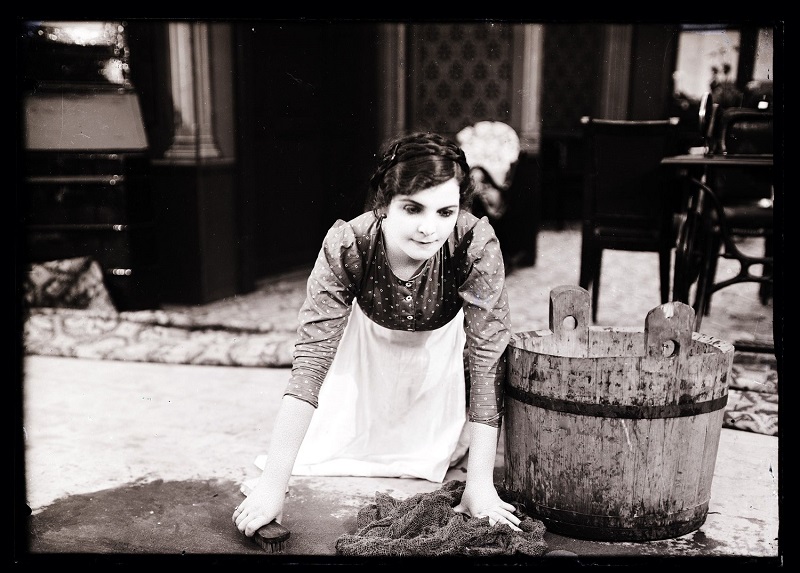 Digitally restored melodrama directed by the creator of Casablanca. An adaptation of a well-known Hungarian play about a wrongfully accused maid.
live music: Semi-Invented Trio (PL)
Partner: Consulate General of Hungary
21.15 THE BLACK PIRATE | THE BLACK PIRATE
(Albert Parker) USA 1926, 96'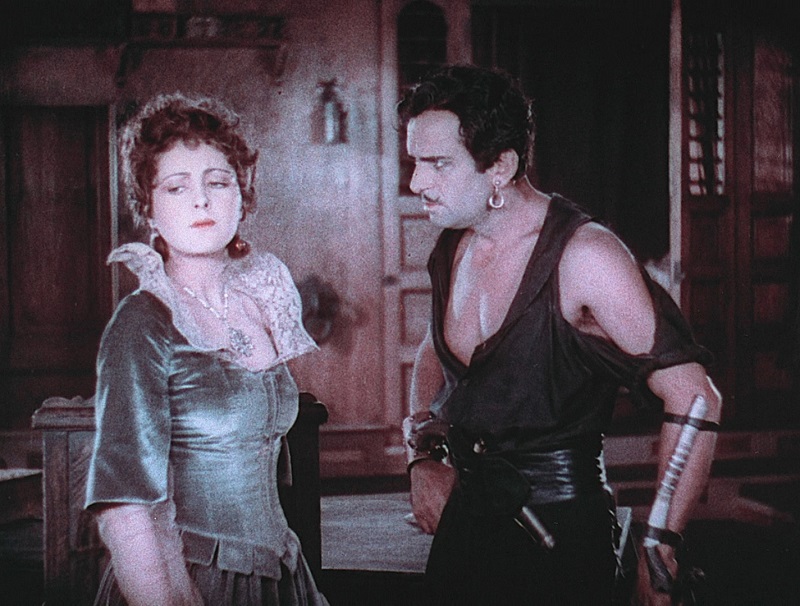 Made in Technicolor, a daring story about love and revenge starring Douglas Fairbanks.
live music: Tropy (PL)
23.00 THE CALL OF THE SEA | THE CALL OF THE SEA
(Henryk Szaro) PL 1927, 125'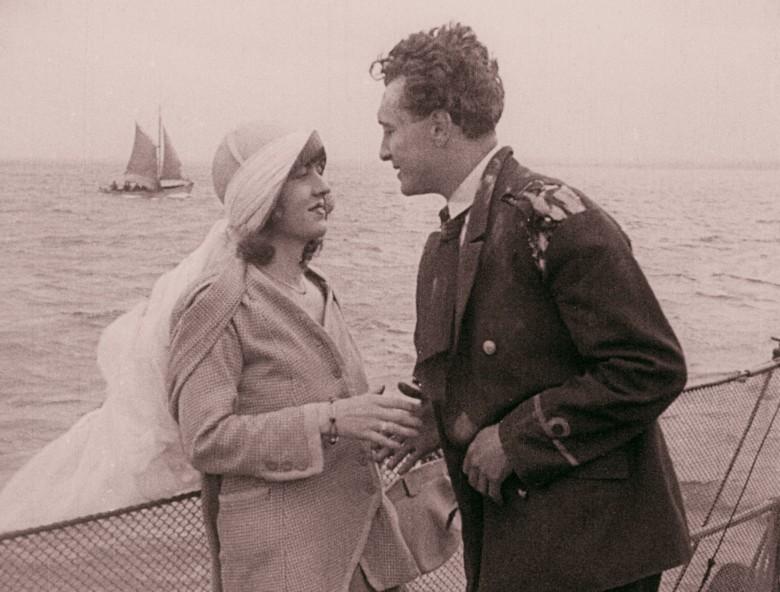 Digitally restored melodrama. A love story intertwined with an action film taking place at sea, for the first time in Polish cinema.
sound print with music by: Krzesimir Dębski
Partner: Polish National Film Archive
Sunday, December 4,
11.00 BARANKI FOR CHILDREN PRESENTS:
HISTORY OF CINEMA - kids workshop with Sztukolotnia

12.15 BARANKI FOR CHILDREN PRESENTS:
MUSIC IN SILENT CINEMA - music worskhop afterwards
A TRIP TO THE MOON | LE VOYAGE DANS LA LUNE
dir. Georges Méliès, France 1902, 15'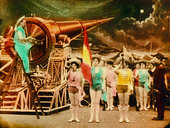 The first-ever science fiction film. Extravagant idea, ingenious realisation. Magic on screen and triumph of the imagination.

live music: SALK (PL)
- music worskhop afterwards

Partner: Institut Français Pologne
16.30 SHORT FILMS BY OKTAVIJAN MILETIĆ - CROATIAN FILMMAKER
(Oktavijan Miletić) HR 1932-37, 75'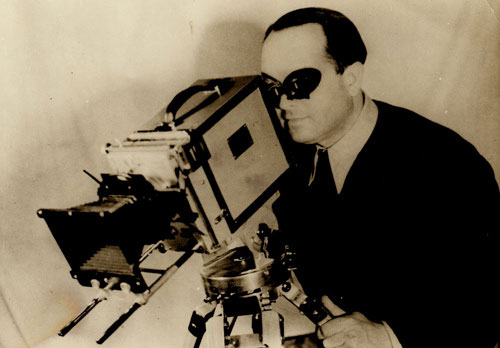 Love stories, mysterious crimes and journeys between a dream and reality. A set of playful short films from Croatia.
live music: Lód 9 (PL)
Films from the Croatian Film Archive
Partner: PSSST! Festival nijemog filma (Zagrzeb) // PSSST! Silent Film Festival (Zagreb)



19.00 ROAD TO ERNOA | LA CHEMIN D'ERNOA
(René Coiffard, Louis Delluc) FR 1921, 50'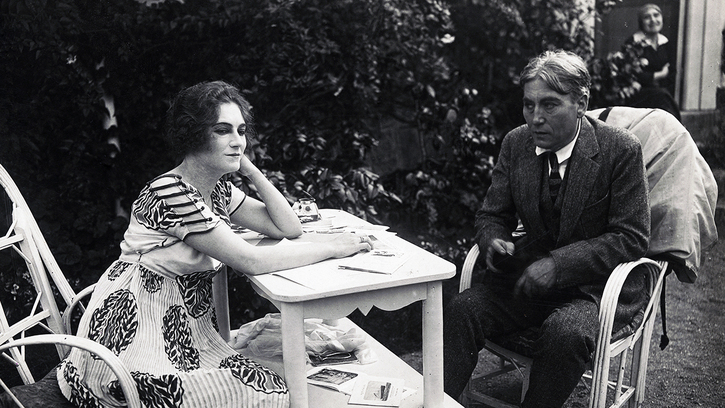 A turbulent love story in Basque country. Louis Delluc, a pioneer of impressionism in film, captures the magic within this beautiful landscape.
live music: Kixnare (PL)
21.15 THE GENERAL | THE GENERAL
(Buster Keaton, Clyde Bruckman) USA 1926, 108'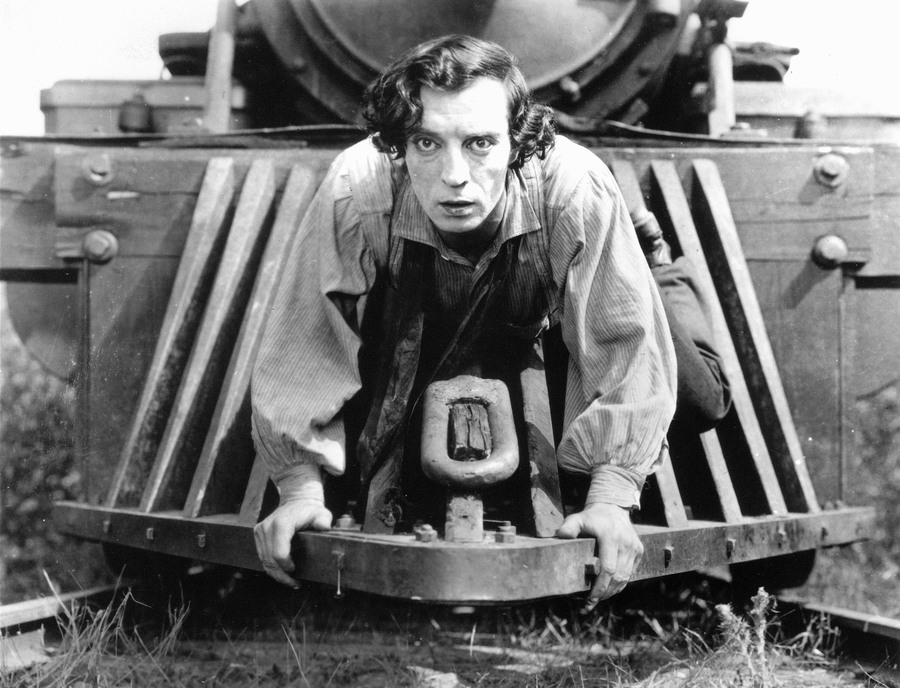 Buster Keaton's most popular comedy. The American Civil War: a young train driver is in pursuit of a locomotive stolen by the enemy.
live music: Baaba (PL)
MAPPING inspired by silent films on the interior façade of Pod Baranami Palace
video: Julie Land (MotionArt)
sound: Kixnare



All films will be presented with Polish and English subtitles.




TICKETS:
30 PLN (regular) | 24 PLN (discount)
* The Call of the Sea: 20 PLN (regular) | 14 PLN (discount)
Karnet (9 screenings): 135 PLN
Baranki for Children I: History of cinema - 10 PLN
Baranki for Children II: Music in Silent Cinema - 15 PLN
Entry pass (2 kids screenings): 20 PLN

Nanuk of the North & Minoo (Betel Club) - fee entrance
Tickets available at the ticket offices and ONLINE
ABOUT THE MUSICIANS:
Electronics, samples and processed sounds of live instruments in an avant-garde setting. The band is already an institution on the Polish independent music scene.
Bartek Kapsa, Tomasz Gadecki and Kamil Pater have their own original musical style, excelling in improvisation, while not shying away from melodic and rhythmically interesting arrangements.
Multigenre music mix performed by talented young musicians.
A popular DJ and music producer from Krakow. He is very creative and takes inspiration from nearly every realm of sound.
A feisty, avant-garde trip in the company of electronic beats, a horn and a violin. Unpredictability, energy, madness.
Polish music producer. Plays wonky, futurebeats and chillwave. Each of his performances is absolutely unique.
Minimalist sounds of piano and bass guitar with a large dose of spatial electronics.


SEMI-INVENTED TRIO (Konarski/Chytrzyński/Berny)
Adrian Konarski - a film, TV and theatre music composer. Back at the Festival with Sławomir Berny (drums) and Michał Chytrzyński (violin).
URSZULA STOSIO / MARCIN POKORSKI
A versatile guitarist accompanied by a multi-instrumentalist from Krakow take the audience on a magical journey into the world of distant cultures and innovative sounds.
Artur Maćkowiak and Bartek Kapsa's new music project. Improvisation, psychedelic synthesizers, jazzy rhythms and noise guitars.
SPOT:
spot: EternalMonkeys
sound: Lód 9
ORGANIZERS: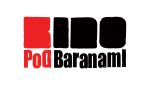 PATRONS:
PARTNERS: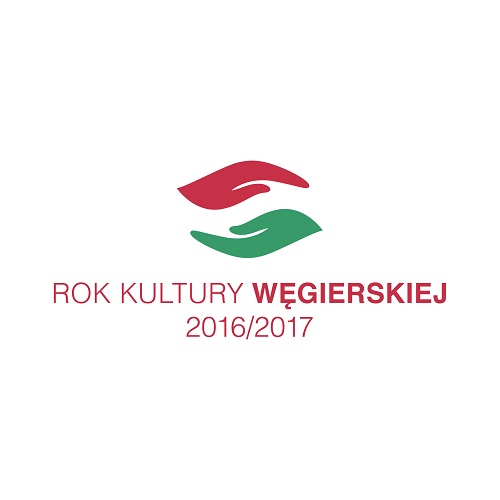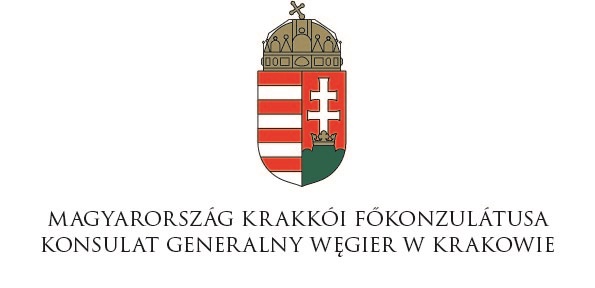 MEDIA PATRONS:

Project co-financed by the Ministry of Culture and National Heritage of the Republic of Poland.
The project is co-financed by the City of Krakow.