| | |
| --- | --- |
| | 19. Silent Film Festival - Pola, Polonia, Polonica |
19. SILENT FILM FESTIVAL
Pola, Polonia, Polonica
December 6-9, 2018
Kino Pod Baranami
Between the 6th and the 9th of December filmgoers in Krakow will enjoy a journey to the beginning of cinema at the 19th Silent Film Festival. During this incredible event, silent film screenings will be accompanied by live music performed by renowned artists from Poland and all over the world.
This year's edition of Silent Film Festival is entitled Pola, Polonia, Polonica in celebration of 100 years of Polish independence. Apart from presenting Polish films, the Festival follows the trail of Polish people and places in world's silent film, as well as extraordinary filmmakers of Polish origin and the incomparable Pola Negri, the first Polish actress who has made her dream of Hollywood come true.
Apolonia Chałupiec, known worldwide as Pola Negri, was a true trailblazer, enabling such icons as Marlene Dietrich or Greta Garbo to take their own chances in the Dream Factory. She will first enchant the viewers during the Festival's opening screening, The Polish Dancer by Aleksander Hertz, which will take place at Manggha Museum of Japanese Art and Technology. Negri plays a girl who uses her wit and beauty in an unfair fight for a better life. The copy shown at the Festival has been digitally restored by the National Film Archive. The screening will be accompanied by live music performed by the renowned band Kroke, coming back to Silent Film Festival's scene after 20 years, with a unique mix of klezmer, ethnic and jazz music. Afterwards, National Film Archive - Audiovisual Institute invites the viewers to celebrate the start of the festival with a glass of wine.
Following the premiere of The Polish Dancer, Pola Negri moved to Germany, where she starred in another film presented at the Festival, Mania: The Cigarette Girl. Director Eugen Illés cast her as a model, who falls in love with a young composer. Soon she discovers, that her lover's career depends on the good will of a wealthy man, who happens to fancy her as well. During the screening in Krakow the audience will see a digitally restored copy of the film with new soundtrack composed by Jerzy Maksymiuk.
Participants of the Festival will also have a chance to see the first Polish film star in a comedy drama Hotel Imperial, the only fully preserved American picture created by the Swedish director Mauritz Stiller. It is a charming love story of a Hungarian officer and a resolute maid, who helps him hide from the enemy in a small hotel at the border. Hotel Imperial will be shown together with The Prima Ballerina, another movie by the same director. This captivating story of a talented dancer and a poor violinist, starts in a small Polish village acquired by Russia during the partitions of the country. All that stands in the way of the couple's happiness is a deceitful count, who fell for the girl himself.
A perfect way to complete the tale of one of the most fascinating characters in the history of Polish cinema will be the screening of a documentary Life Is a Dream in Cinema: Pola Negri. Using interviews with film critics, cinema experts, as well as the actress's friends, Mariusz Kotowski, an American director of Polish descent, recreated her path from the unknown Apolonia Chałupiec to the absolute legend.
Pola Negri is not the only Hollywood artist of Polish origin, whose films will be presented at this year's edition of the Festival. Kino Pod Baranami will also feature a star of theatre and film in Yiddish, the incredible Molly Picon, also known as Małka Opiekun, born in New York in a family of Jewish immigrants from Poland. The popular actress appears in a charming comedy East and West, set in a traditional Jewish shtetl in Galicia. Molly Picon plays the role of an unpredictable American woman, who makes quite a fuss during a visit to her father's homeland.
Also rooted in Poland are Robert Siodmak (The Killers), Billy Wilder (Some Like It Hot) and Fred Zinnemann (High Noon), creators of the film People on Sunday, which will be presented on Saturday evening at Kijów.Centrum. For the first time, Silent Film Festival and Krakow Film Music Festival join forces for a film screening with live music performed by the Icelandic duo MÚM. During the Krakow concert the founding duo Gunnar Örn Tynes and Örvar Smárason will perform.

People on Sunday is a portrait of young Berliners of the 1920s, modelled on urban symphonies, and at the same time an unconventional attempt to capture a generation unaware of what fate awaits them when Adolf Hitler comes to power. The co-organisers of the show are: The City of Krakow and the Krakow Festival Office. The partner of the event is the Goethe-Institut in Krakow.
The 100th anniversary of Poland regaining independence will be celebrated with screenings of excellent silent films, the background of which are the key moments in Polish history. The programme includes, among others, the digitally restored film The Chess Player directed by Raymond Bernard, set just after the First Partition of Poland in 1772. It is an epic, patriotic fairy tale about a Polish nobleman, who hides inside a chess playing machine and manages to sneak into the palace owned by the Russian Empress Catherine the Great.

The audience will be taken to the front of the World War I during the Krakow premiere of the digitally restored version of Leonard Buczkowski's film Daredevils. It is the first Polish blockbuster, made with the use of pyrotechnic effects and battle scenes with tens of extras. The film tells the story of three friends fighting in Józef Piłsudski's Legions. The war also enters the everyday life in Konstanty Meglicki's film Above the Snow based on Stefan Żeromski's drama. It is a turbulent tale of the heir of an old manor house, who, against his mother's will, falls in love with his beautiful cousin. The film features outstanding Polish actors: Stanisława Wysocka, Stefan Jaracz and Mieczysław Cybulski. The last stage of the struggle for freedom became the theme of the film A Miracle at the Vistula River starring Jadwiga Smosarska, the last Polish production of the famous Hollywood director Ryszard Bolesławski. It is a real spectacle telling the story of the Polish-Bolshevik war of 1920 through the fate of the residents of a manor house in Eastern Poland. The digitally restored film will be screened at Betel Club.
Somewhere in the background of historical events and war battles was the ordinary life, which the participants of the Festival will have a chance to see captured in short documentaries about the old Krakow. The excerpts from everyday life between the wars will be accompanied by a screening of the film Sculptor With a Camera, a contemporary documentary made of found footage. The film was created using amateur recordings made by a famous sculptor August Zamoyski, which give an intriguing insight into the social life of Polish bohème. Marcin Giżycki, the film's director, will be the guest of the screening.
As always, the Festival holds a special place for the youngest cinema lovers who will take part in a block of events for children entitled Baranki w Niemym Kinie. The little ones will set out into space during the screening of Georges Méliès' film A Trip to the Moon, as well as compose music for a short film together. During artistic workshops, children will create their own stop motion animation and construct devices used by the pioneers of moving images.
Silent Film Festival brings back to life the experiences of film viewers from the beginning of the 20th Century, while giving them a new, contemporary style. Silent films are accompanied by live music performed by both young and established bands, as well as versatile solo artists.
Apart from the headliners of this year's edition, such as MÚM and Kroke, the audience will hear Trifonidis/Czekała/Rozenman, the trio of Waldemar Rychły, which will present compositions inspired by folk music, and the young band The Beat Freaks, which breaks traditional jazz with other music genres.
Also appearing on stage will be long-time friends of the Festival, i.e. SEMI-INVENTED TRIO (Konarski/Chytrzyński/Berny), Krakow-based group SALK, or DJ Eta Hox, who will be accompanied by Robek and Flea during a joint performance of Deep Impact Kraków collective. A multi-instrumentalist and founder of the band Baaba, Bartosz Weber, will also come with his solo project.
As usual, on Saturday evening, everyone is welcome to join a special screening at the Betel Club, where DJ and music producer Daniel Drumz will perform to the film A Miracle at the Vistula River. Admission to this event is free.

All films presented with Polish and English subtitles*.
* Except: A MIRACLE AT THE VISTULA RIVER & MANIA - no English subtitles
PROGRAMME:

Thursday, December 6, 2018
19.30 OPENING SCREENING
THE POLISH DANCER | BESTIA (Aleksander Hertz) PL 1917, 63'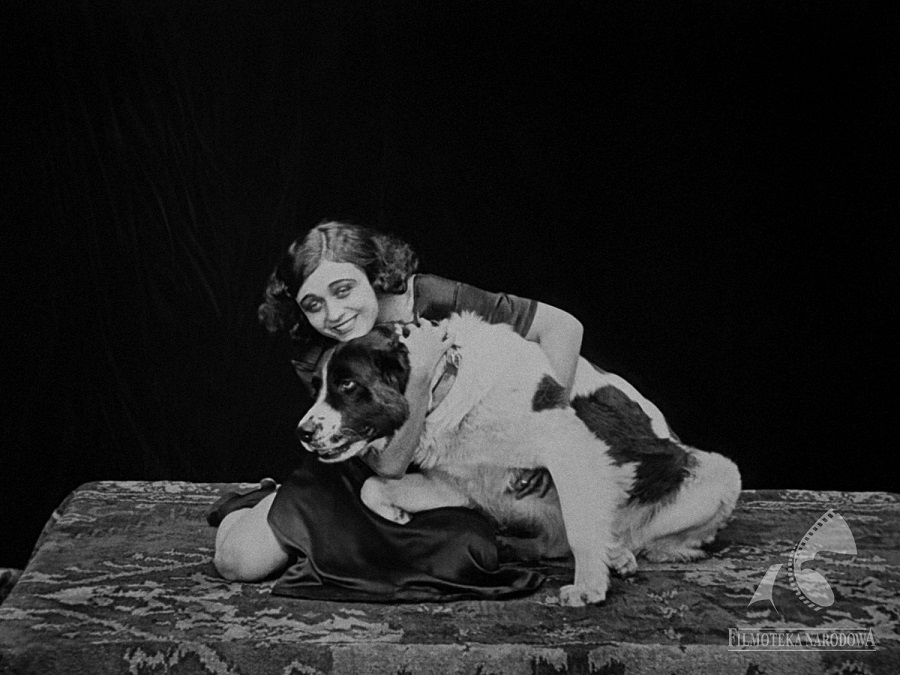 A pretty girl robs her admirer to leave the small town for a dream life in the big city. Digitally restored, the only fully preserved Polish film with Pola Negri.
live music: Kroke
Partner: National Film Archive – Audiovisual Institute
Manggha Museum of Japanese Art and Technology (ul. M. Konopnickiej 26)
Friday, December 7, 2018
18.15 THE PRIMA BALLERINA | BALLETTPRIMADONNAN
(Mauritz Stiller) SE 1916, 36'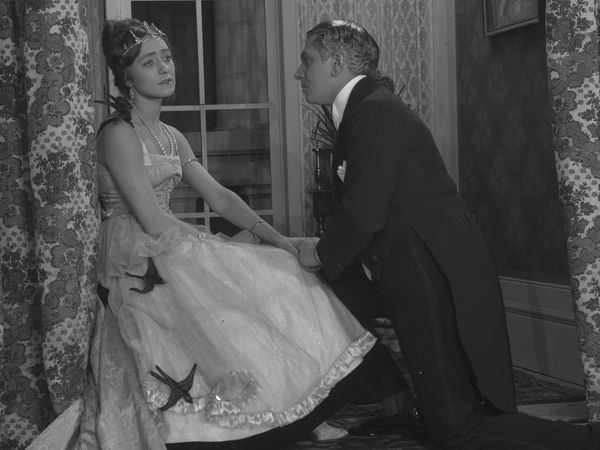 Love story of a poor violinist and a talented dancer, whose beauty caught the eye of a deceitful count. Digitally restored, moving tale of dance and music by Mauritz Stiller.
HOTEL IMPERIAL | HOTEL IMPERIAL
(Mauritz Stiller) US 1927, 77'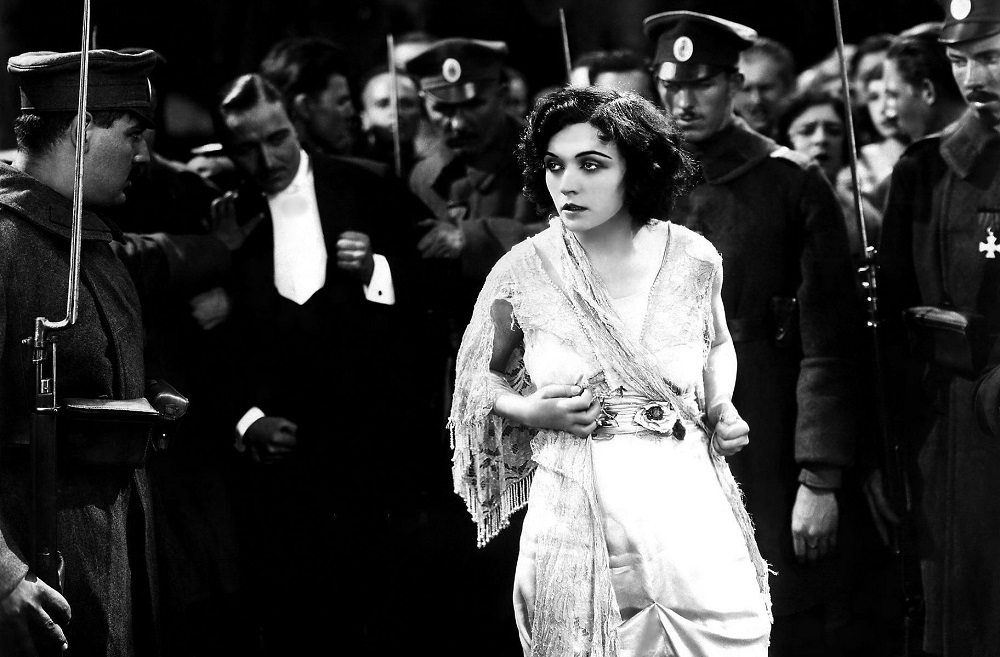 A hotel maid and a Hungarian officer in hiding attempt to survive in an occupied town. Pola Negri in a comedy drama by the Swedish silent film master Mauritz Stiller.
live music: Trifonidis/Czekała/Rozenman
21.15 THE CHESS PLAYER | LE JOUEUR D'ÉCHECS
(Raymond Bernard) FR 1927, 140'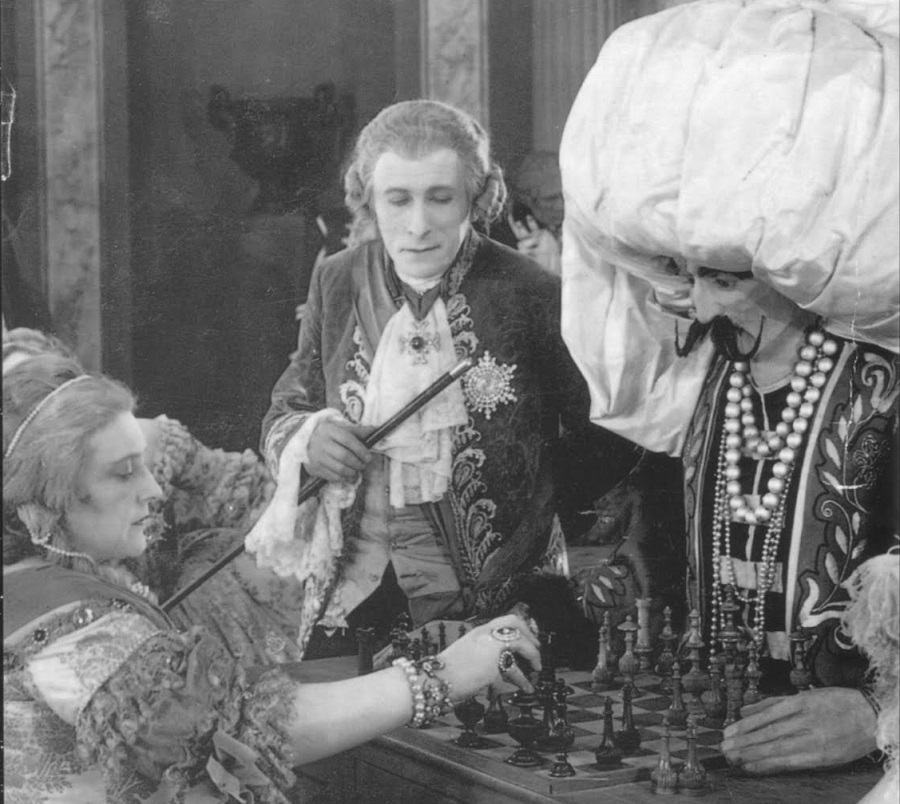 A Polish nobleman fights for the freedom of his country with clever deception. An electrifying tale of patriotism, betrayal and the ultimate sacrifice.
live music: Deep Impact Kraków
Partner: Institut français de Pologne
Saturday, December 8, 2018
15.00 MANIA: THE CIGARETTE GIRL
| MANIA. DIE GESCHICHTE EINER ZIGARETTENARBEITERIN
(Eugen Illés) DE 1918, 85'
Digitally restored love story of a poor composer and a beautiful model. Portrayed by the magnificent Pola Negri and set in the picturesque world of artistic bohema. New music score by Jerzy Maksymiuk.
Partner: National Film Archive – Audiovisual Institute
17.00 KRAKOW PREMIERE
DAREDEVILS | SZALEŃCY
(Leonard Buczkowski) PL 1928, 135'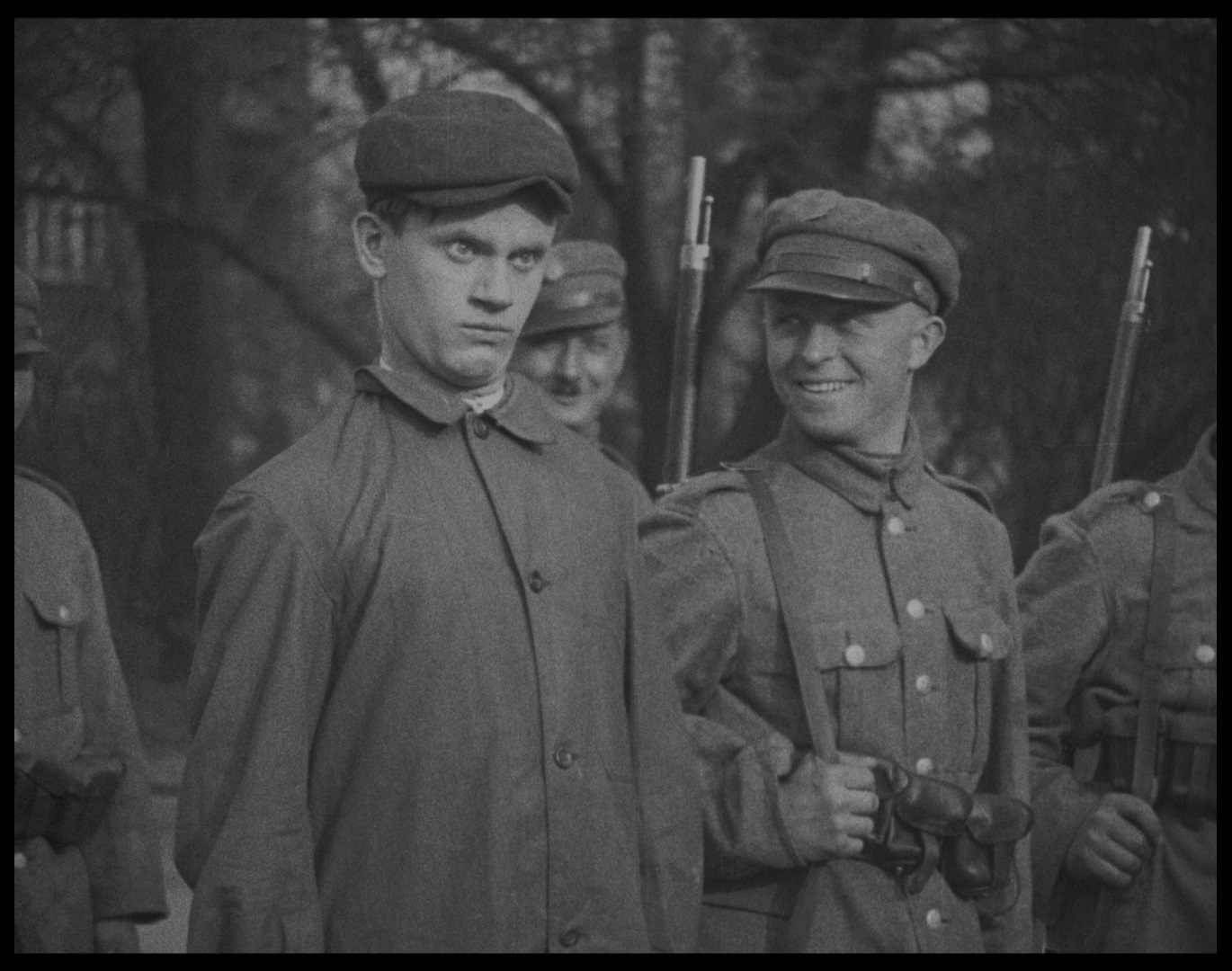 Captivating story of three friends fighting in World War I. The first Polish blockbuster and a masterpiece of patriotic cinema.
live music: Semi-Invented Trio (Konarski/Chytrzyński/Berny)
Partner: National Film Archive – Audiovisual Institute
20.15 PEOPLE ON SUNDAY | MENSCHEN AM SONNTAG
(Robert Siodmak, Edgar G. Ulmer) DE 1930, 74'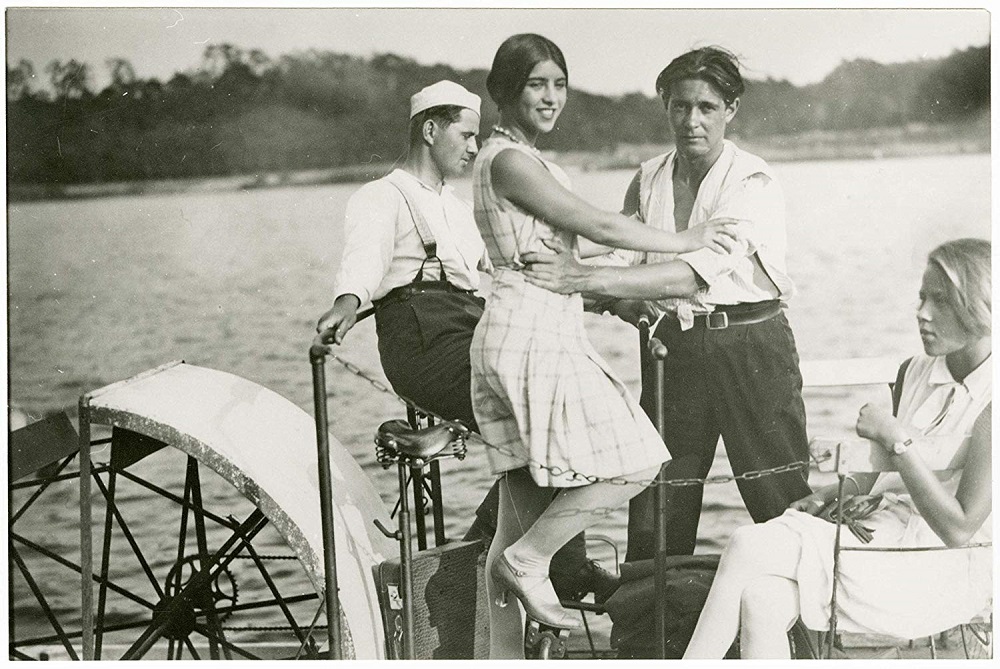 A carefree 24 hours in the life of Berliners. Young Germans from the capital city enjoy their time off work. A masterpiece of the silent film era, a true "city symphony". In cooperation with Krakow Film Music Festival.
Co-organizer: City of Krakow & Krakow Festival Office
Partner: Goethe Institut Krakau
live music: MÚM
Kijów. Centrum (Al. Zygmunta Krasińskiego 34)
23.00 A MIRACLE AT THE VISTULA RIVER | CUD NAD WISŁĄ
(Ryszard Bolesławski) PL 1921, 52'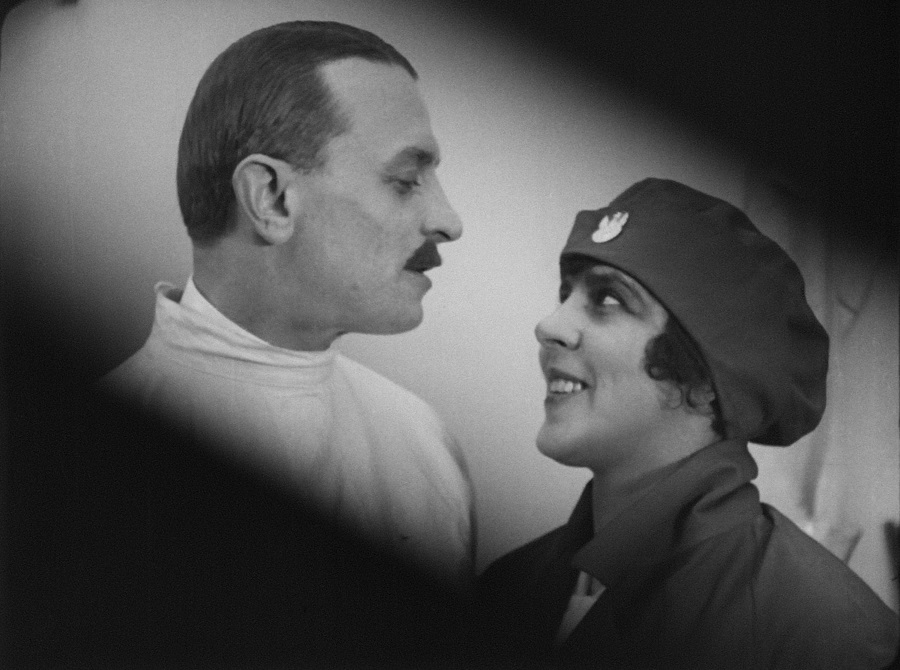 News of the approaching Russian army disrupts peaceful life in a manor nestled in Eastern Poland. An epic tale about the Polish-Bolshevik war starring Jadwiga Smosarska.
live music: Daniel Drumz
Partner: National Film Archive – Audiovisual Institute
- afterparty at BETEL Club (pl. Szczepański 3)
Sunday, December 9, 2018
11.00 BARANKI W NIEMYM KINIE I: HISTORIA KINA
+ kids' workshop

12.15 BARANKI W NIEMYM KINIE II: MUZYKA W NIEMYM KINIE
A TRIP TO THE MOON | LE VOYAGE DANS LA LUNE
(Georges Méliès) FR 1902, 15'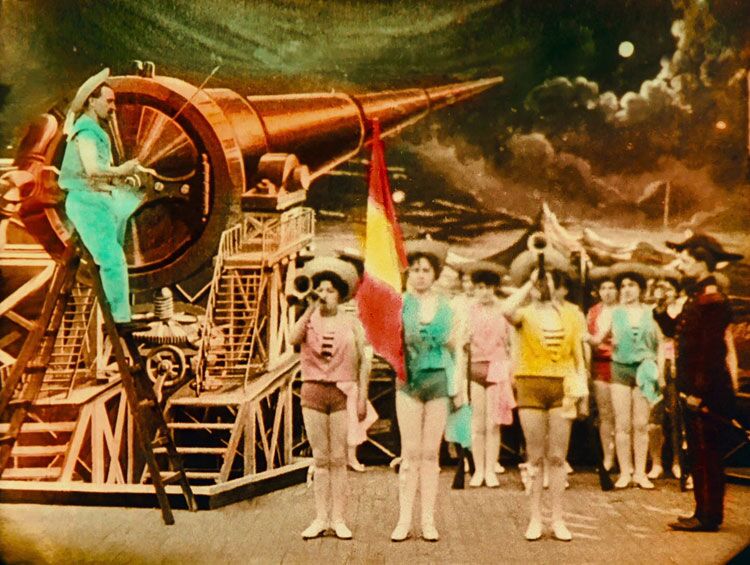 The first-ever science fiction film. Extravagant idea, ingenious realisation, magic on screen and the triumph of imagination.
live music: SALK
music workshop for kids
Partner: Institut français de Pologne
13.00 LIFE IS A DREAM IN CIMEMA: POLA NEGRI
| LIFE IS A DREAM IN CINEMA: POLA NEGRI
(Mariusz Kotowski) US 2006, 89'
A documentary examining the life and work of Pola Negri, the first European actress who made the American Dream come true.
15.00 SCULPTOR WITH A CAMERA | RZEŹBIARZ Z KAMERĄ
(Marcin Giżycki) PL 2018, 29'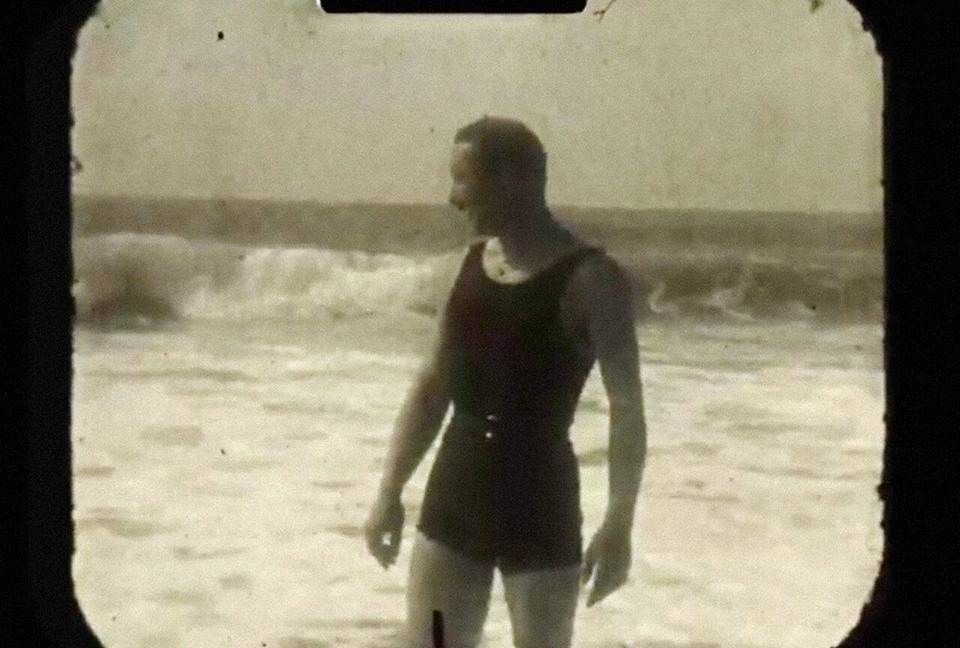 Documentary film based on unique found footage shot in the 1920s by count August Zamoyski. A valuable insight into Polish artistic life between the world wars.
FILM IMAGES OF OLD KRAKOW | FILMOWE OBRAZY STAREGO KRAKOWA
PL 1913-1929, 30'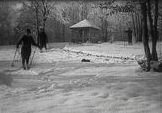 Set of short documentary films from the beginning of the 20th Century, showing everyday life and beauty of old Krakow.
live music: The Beat Freaks
Guest: Marcin Giżycki
Partner: National Film Archive – Audiovisual Institute
18.00 ABOVE THE SNOW | PONAD ŚNIEG
(Konstanty Meglicki) PL 1929, 52'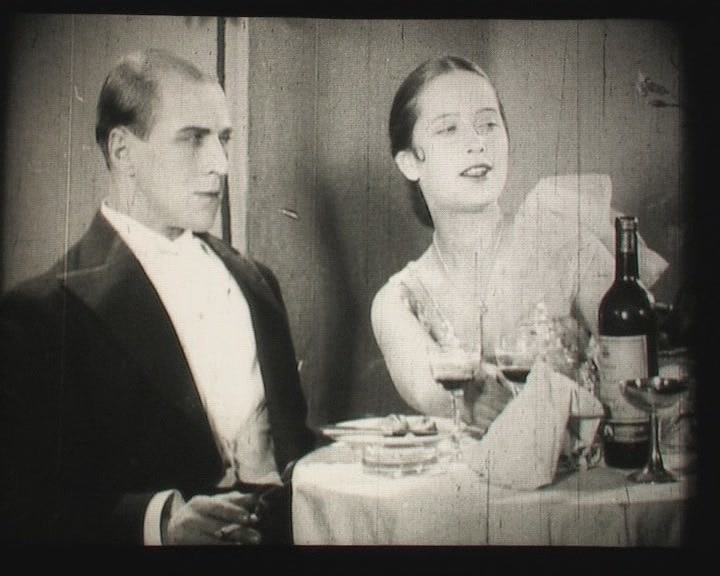 Son of a despotic owner of an old manor falls in love with his cousin despite his mother's wishes. The couple runs away not knowing a war is coming.
live music: Waldemar Rychły Trio
20.00 EAST AND WEST | OST UND WEST
(Ivan Abramson, Sidney M. Goldin) AT 1923, 85'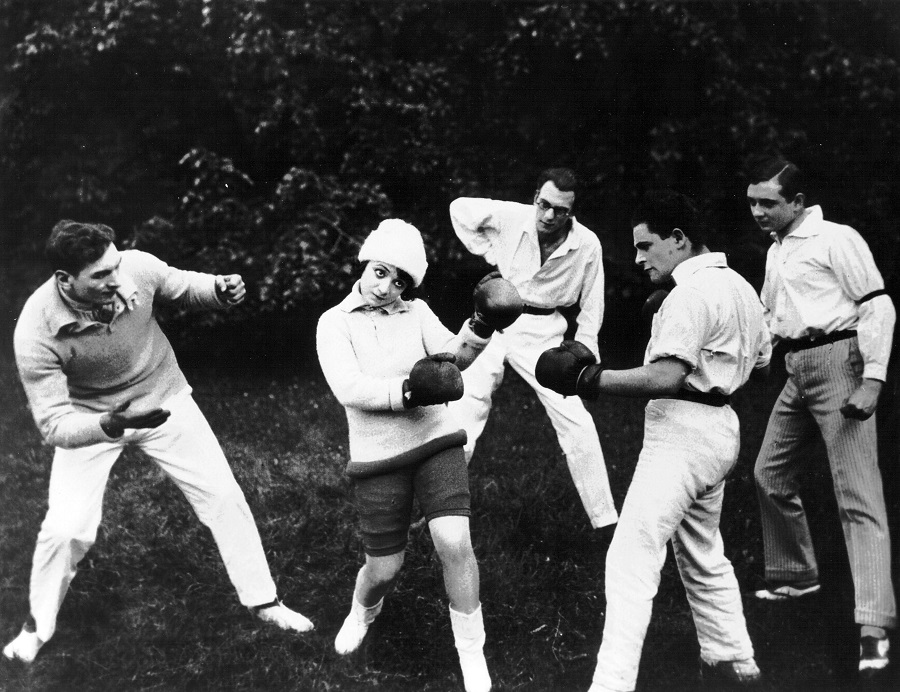 (c) National Center for Jewish Film

Molly Picon as a daughter of a Jewish man from New York, who travels to Galicia for a family wedding. A delightful comedy portraying worldly Jews encountering traditional shtetl life.
live music: Bartosz Weber
TICKETS:
Films with live music: 32 PLN | 25 PLN
Films without live music: 22 PLN | 15 PLN
Opening screening: 50 PLN | 40 PLN (with Entry pass)
MÚM + Menschen am Sonntag: 50 PLN | 40 PLN (with Entry pass)
Afterparty at Betel Club: free entrance
ENTRY PASS (8 screenings): 120 PLN*
* Excluding the opening screening and MÚM + Menschen am Sonntag
** To buy an Entry pass online, please contact: kasa@kinopodbaranami.pl.
Purchased tickets are non-refundable.
Reservations for the Festival screenings are not available.
SPOT:
spot: BLEKA
music Jezz Groo Tapeworm Collective