ON OUR SCREENS
May 20 - 26, 2016



NEW:

A BIGGER SPLASH | A BIGGER SPLASH
dir. Luca Guadagnino, Italy/France 2015, 124' (in English and Italian with Polish subtitles)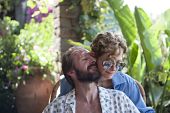 In A Bigger Splash, the lives of a high profile couple, a famous rock star and a filmmaker, (Tilda Swinton and Matthias Schoenaerts) vacationing and recovering on the idyllic sun-drenched and remote Italian island of Pantelleria are disrupted by the unexpected visit of an old friend and his daughter (Ralph Fiennes and Dakota Johnson) - creating a whirlwind of jealousy, passion and, ultimately, danger for everyone involved.


BLIND | BLIND
dir. Eskil Vogt, Norway 2014, 96' (in Norwegian with Polish subtitles)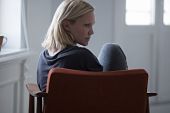 Having recently lost her sight, Ingrid retreats to the safety of her home - a place where she can feel in control, alone with her husband and her thoughts. But Ingrid's real problems lie within, not beyond the walls of her apartment, and her deepest fears and repressed fantasies soon take over.


THE NICE GUYS | THE NICE GUYS
dir. Shane Black, US 2016, 115' (in English with Polish subtitles)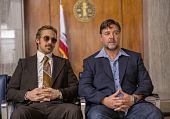 A private eye investigates the apparent suicide of a fading porn star in 1970s Los Angeles and uncovers a conspiracy.



7th LGBT Film Festival 2016
May 23-28, 2016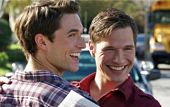 Kino Pod Baranami invites to the Krakow edition of the 7th LGBT Film Festival - Poland's largest cinema fest of lesbians, gays, bisexuals and trans - which will take place between the 23rd and the 28th of May. The programme consists of five feature films, including the winner of the Teddy Award in Berlin - Tomcat, the famous documentary Oriented and a selection of 12 Israeli short films.

All films will be screened in original version with both Polish and English subtitles.



FUTURE SHORTS: SPRING SEASON 2016
Tuesday, May 24, 8.45 p.m.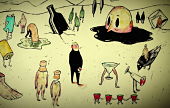 Future Shorts is back with an exciting selection of some of the best short films from around the world! On Tuesday May 24th we will show seven short films from all over the world: Edmond (Winner: Sundance, BAFTA), Leidi (Winner: Cannes Palm D'Or), Home Suite Home (Winner: Eindhoven), Sunday Lunch (Winner: Clermont Ferrand), A Hole in My Heart (Nominated: BFI, Raindance), Perfection Is Forever and featuring Fast Lane by Rationale.

All the films will be shown in English version or with English subtitles.



SPECIAL SCREENING:

Wednesday, May 25, 8.45 p.m.
POLISH SHORT FILMS ABOUT PHOTOGRAPHY (98')
LEFT SIDE OF THE FACE
dir. Marcin Bortkiewicz, Poland 2013, 12'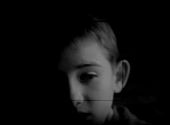 The film Left Side of the Face follows photographer Leszek Krutulski as he creates an interesting artistic project. Travelling the length and breadth of Poland, he invites people (of all ages, races, nationalities, outlooks on life and sexual orientations) to an impromptu photographic studio. If they agree, he then takes a photo of the left side of their face. He will photograph the right side in ten years time.

PAPARAZZI
dir. Piotr Bernaś, Poland 2011, 33'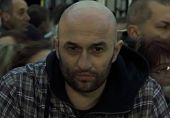 'Kasia Cichopek has bought a potty' - Polish paparazzi wait for hours to take a photo illustrating this sensational news; they wait near shops, in streets or by the celebrities' homes. The film documents the life of a Polish paparazzo who, just like his Western colleagues, follows the rich and the famous, hunting for sensation. But unlike those in Los Angeles, Polish celebrities lead boring lives. That is why the paparazzo, tempted by big money, dumps Kasia Cichopek's potty and decides to play for really high stakes.

A DIARY OF A JOURNEY
dir. Piotr Stasik, Poland 2013, 54'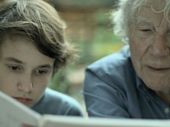 Tadeusz Rolke, an aged master of Polish photography, has more than just a typical teacher-student relationship with 15-year-old Michał. Together, they travel across Poland to take portrait photographs of the residents of small towns and villages while the dark room placed in their camper enables them to develop pictures on the spot and give them to the models whom they accidentally met. For the boy, this is an excellent opportunity to find out about the arcana of traditional photography. For both - an opportunity to experience a beautiful friendship.

All films will be shown with English subtitles.



ALSO ON OUR SCREENS:

#WSZYSTKOGRA | #WSZYSTKOGRA
dir. Agnieszka Glińska, Poland 2016, 91' (in Polish with English subtitles)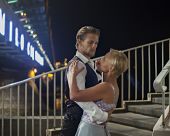 #WszystkoGra is a story of looking for love, happiness and joy of life. Zosia (Eliza Rycembel) is a young artist trying to change the world with the art. Her mommy (Kinga Preis) suddenly meets someone special in her life. Zosia's grandma (Stanisława Celińska) hides a secret of the past. The three women are doing their best to save their family house. They will get in many troubles before they find out what they really want. Will they succeed? Their partners in this exceptional story of love are Sebastian Fabijański, Antoni Pawlicki and Bartosz Żuchowski. Top-class entertainment is guaranteed thanks to the direction of Agnieszka Glińska and cinematography by Paweł Edelman, Oscar nominee. All this in the rhythm of the best Polish songs in completely new arrangements.
Unforgettable melodies and remarkable lyrics by the best authors: Agnieszka Osiecka, Jonasz Kofta, Maanam, T.Love and others. The best dancers in inspiring choreographies by Augustin Egurrola make the performance shiny and new.


HIGH-RISE | HIGH-RISE
dir. Ben Wheatley, UK 2015, 112' (in English with Polish subtitles)


London, 1975. Robert Laing is a young doctor seduced by the lifestyle in a high-rise, an isolated community, cut off from the rest of society in their luxury tower block, and its creator, the architect Anthony Royal. Taking up residence on the twenty-fifth floor, Laing discovers a world of complex loyalties, and also strikes up a relationship with Royal's devoted aide Charlotte.


THE MODEL | THE MODEL
dir. Mads Matthiesen, Denmark/Poland 2015, 105'
(in English, French and Danish with Polish subtitles)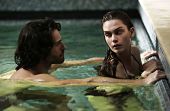 The Model tells the story of emerging fashion model Emma who struggles to enter the Parisian fashion scene and develops a dangerous obsession for male fashion photographer Shane White.


MOTHER'S DAY | MOTHER'S DAY
dir. Garry Marshall, US 2016, 118' (in English with Polish subtitles)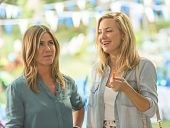 Follows the lives of different mothers on Mothers Day. Sandy (Aniston) is happily divorced, until she finds out her ex-husband eloped with a much younger woman. Now she must learn to deal with big changes in her life as her two boys now have a step-mom. Sisters Jesse (Hudson) and Gabi (Chalke) get an unexpected surprise from their mother, who is not happy to find out Gabi is a lesbian and Jesse is married to a man of color.


MUSTANG | MUSTANG
dir. Deniz Gamze Ergüven, France/Turkey 2015, 97' (in Turkish with Polish and English subtitles)


When five orphan girls are seen innocently playing with boys on a beach, their scandalized conservative guardians confine them while forced marriages are arranged.


OUR LITTLE SISTER | UMIMACHI DIARY
reż. Hirokazu Kore-eda, Japonia 2015, 128' (in Japanese with Polish and English subtitles)


Three sisters live together in their late grandmother's house in the city of Kamaruka. They have lived together since their dad left home for another woman. They have lived together since their mum imitated her husband by running off with another man... Sachi, 29, the oldest Koda sister, a nurse at the local hospital, acts as a substitute mother to Yoshino, 22, and Chika, 19. One day, the threesome learns of the death of their "traitor" father and it is only halfheartedly that they go to his funeral. But in Yamagata something unexpected happens: they meet their half-sister Suzu, 13, there and immediately fall for the spell of this exquisite young creature.


STANDING TALL | LA TÊTE HAUTE
dir. Emmanuelle Bercot, France 2015, 120' (in French with Polish subtitles)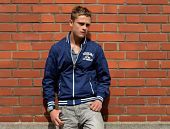 Malony has been in conflict with the school and with the law since he was six. But Florence Blaque, a juvenile judge, and Yann, a special educator, are convinced that they can save him from the spiral of revolt and violence in which he seems to be caught for the rest of his days. Will they attain their end in spite of everything, in spite of Malony himself who is his own worst enemy?



CYCLE SCREENINGS:

BARANKI IN DIAPERS - screenings for parents accompanied by small children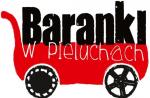 ABOUT KINO POD BARANAMI - read HERE