April 20-26, 2018
NEW:
I AM NOT A WITCH | I AM NOT A WITCH
dir. Rungano Nyoni, UK/France/Germany 2017, 90'
(in English and Nyanja with Polish and English subtitles)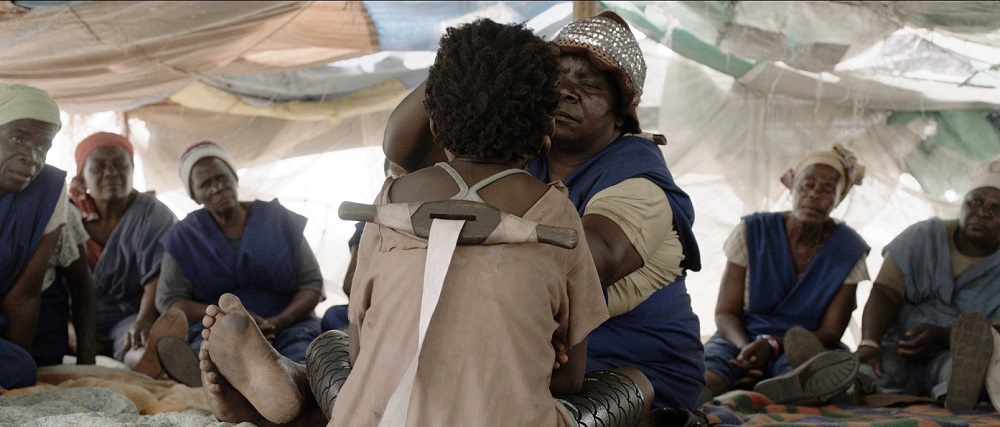 Following a banal incident in her local village, 8-year old girl Shula is accused of witchcraft. After a short trial she is found guilty, taken into state custody and exiled to a witch camp in the middle of a desert.
ISLE OF DOGS | ISLE OF DOGS
dir. Wes Anderson, Germany/US 2018, 101'
(in English with Polish subtitles)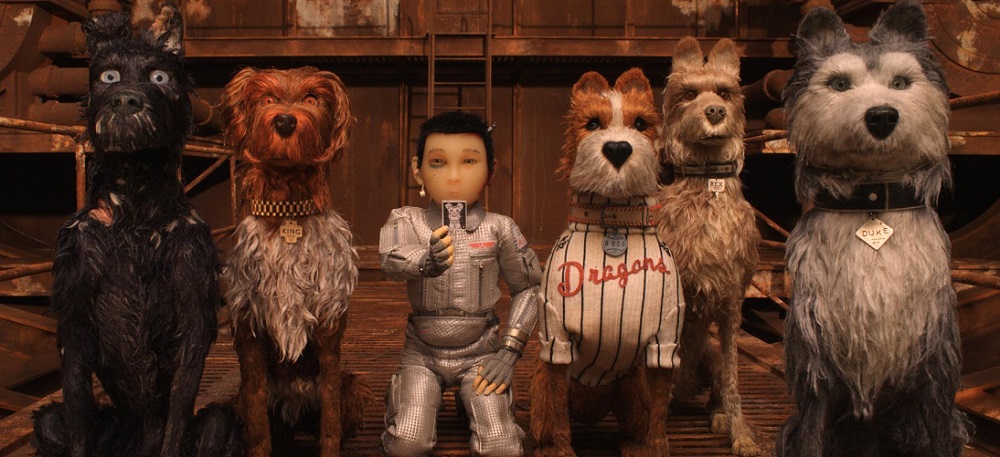 Set in Japan, Isle of Dogs follows a boy's odyssey in search of his lost dog.
THE BEST POLISH 30' VOL. 2 - set of short films
(in Polish with English subtitles)
PLAY-OFF | BARAŻ
dir. Tomasz Gąssowski, Poland 2016, 30'
Zyga, who is thirty-eight and lives not far from Warsaw, attempts to explain the rules governing the world to his son, Witek. Not that he himself always sticks to them, a fact that hasn't escaped his quick-witted offspring's notice.
ME AND MY FATHER | JA I MÓJ TATA
dir. Aleksander Pietrzak, Poland 2017, 30'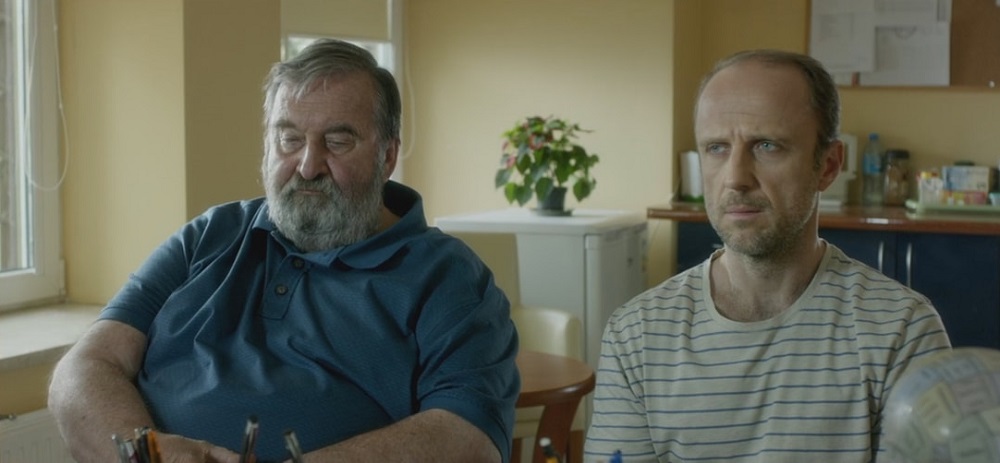 Edward – Dawid's father, as a Master Mariner was able to see his son only few days every year. Now Dawid has his own family and he decides to take care of his father, suffering from Alzheimer's disease. Even though they finally have an opportunity to improve their relationship, the illness makes it impossible. Every day Edward loses more and more memories, so valuable for Dawid to fill the gaps from his past. How much of his present life Dawid will be able to sacrifice to gain from his father's past and spend the last moments with him before his personality vanishes?
MY NAME IS JULITA | NAZYWAM SIĘ JULITA
dir. Filip Dzierżawski, Poland 2017, 28'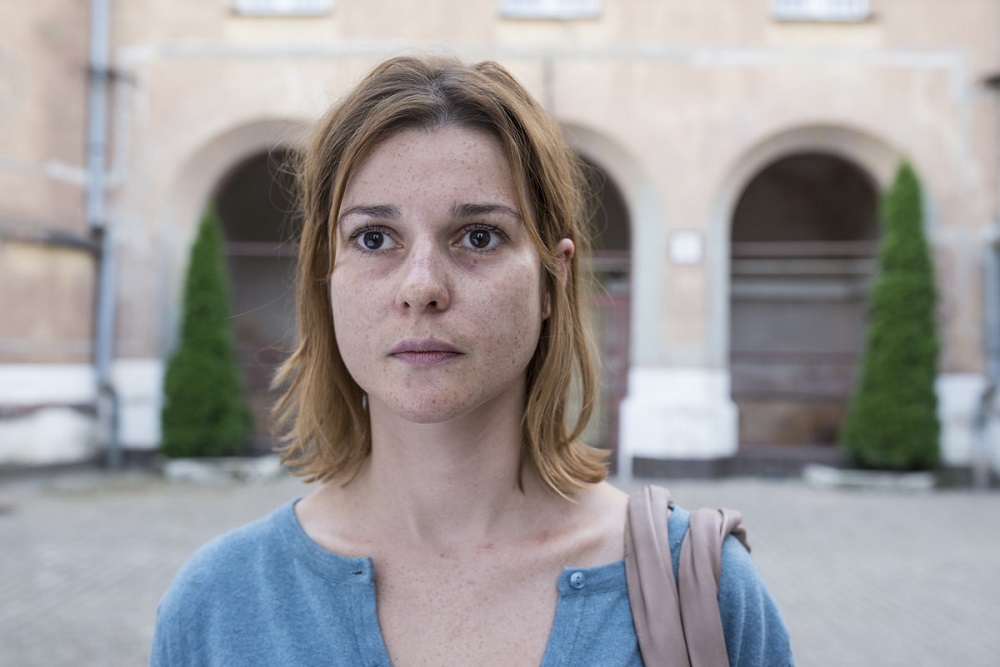 My name is Julita, I'm thirty years old, eleven years ago my closest family was murdered. The eponymous protagonist, Julita (Marta Ścisłowicz), makes an attempt to join a programme for prison mediators. That is how she finds a way to tell her story in a women's prison, even though she knows that her mother (Aleksandra Konieczna), who does not want to stay in touch with her, was placed there.
CLOSE TIES | WIĘZI
dir. Zofia Kowalewska, Poland 2016, 18'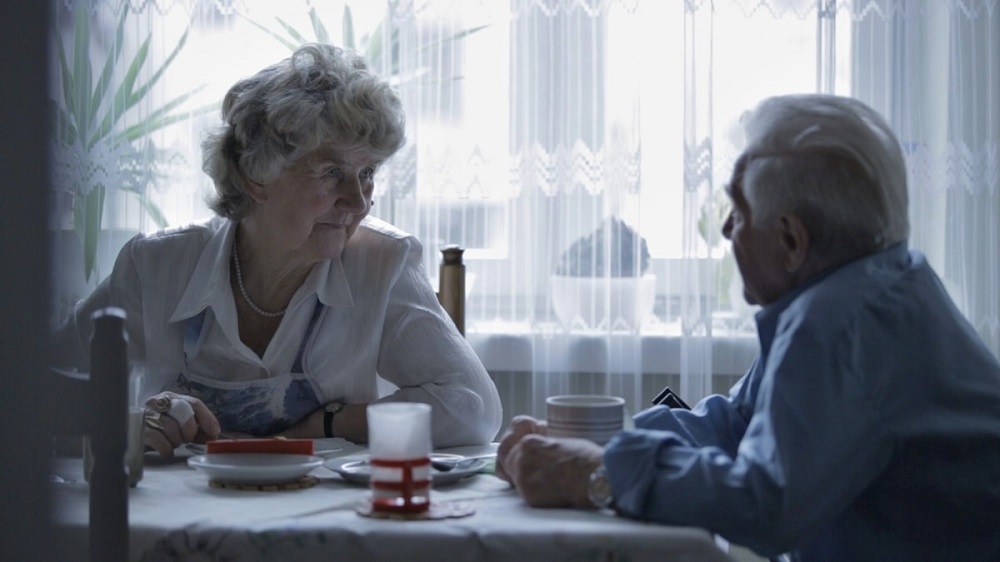 Forty five years of marriage is an impressive anniversary. Barbara and Zdzisław could be proud of themselves if not for the fact that the husband left the wife for his lover eight years ago. But now they are together again, although Barbara claims that if it were not for his infirm legs, Zdzisław would still be chasing skirts around Krakow. Despite the past resentment, everyday problems with paying bills, an occupied bathroom and rearranging furniture, they share a hard to define bond.
THE GIRL IN THE FOG | LA RAGAZZA NELLA NEBBIA
dir. Donato Carrisi, Italy/Germany/France 2017, 128'
(in Italian with Polish subtitles)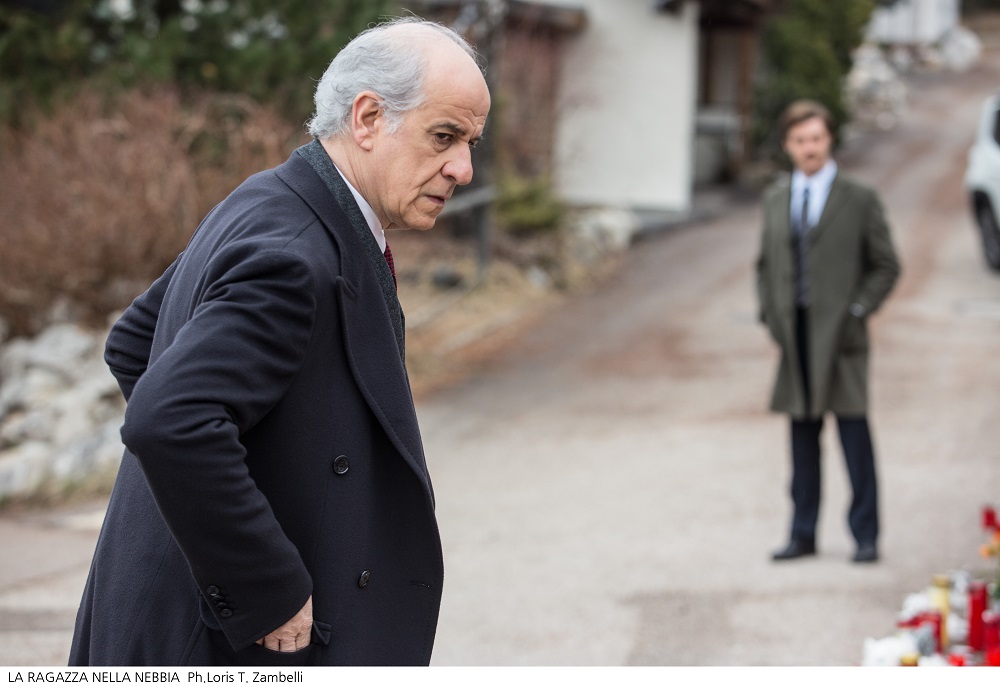 Special agent Vogel is sent to an isolated town in a remote mountain valley to investigate the case of a sixteen years old's disappearance.
PREVIEW SCREENINGS:
120 BEATS PER MINUTE | 120 BATTEMENTS PAR MINUTE
dir. Robin Campillo, France 2017, 140'
(in French with English and Polish subtitles)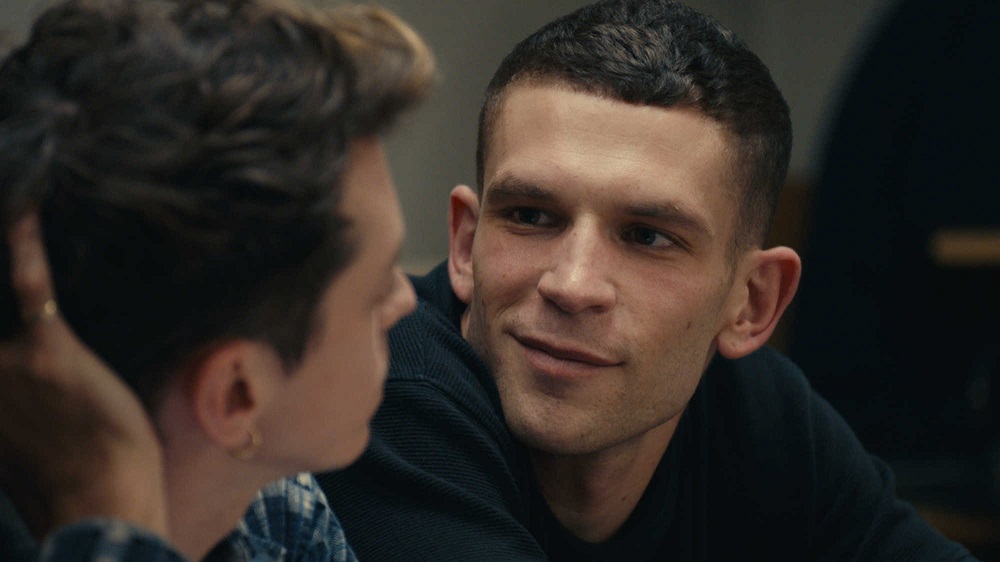 Early 1990s. With AIDS having already claimed countless lives for nearly ten years, Act up-Paris activists multiply actions to fight general indifference. Nathan, a newcomer to the group, has his world shaken up by Sean, a radical militant, who throws his last bits of strength into the struggle.
SPECIAL EVENTS:
April 16-22, 2018
ALSO ON OUR SCREENS:
A QUIET PLACE | A QUIET PLACE
dir. John Krasinski, US 2018, 91'
(in English and American Sign Language with Polish subtitles)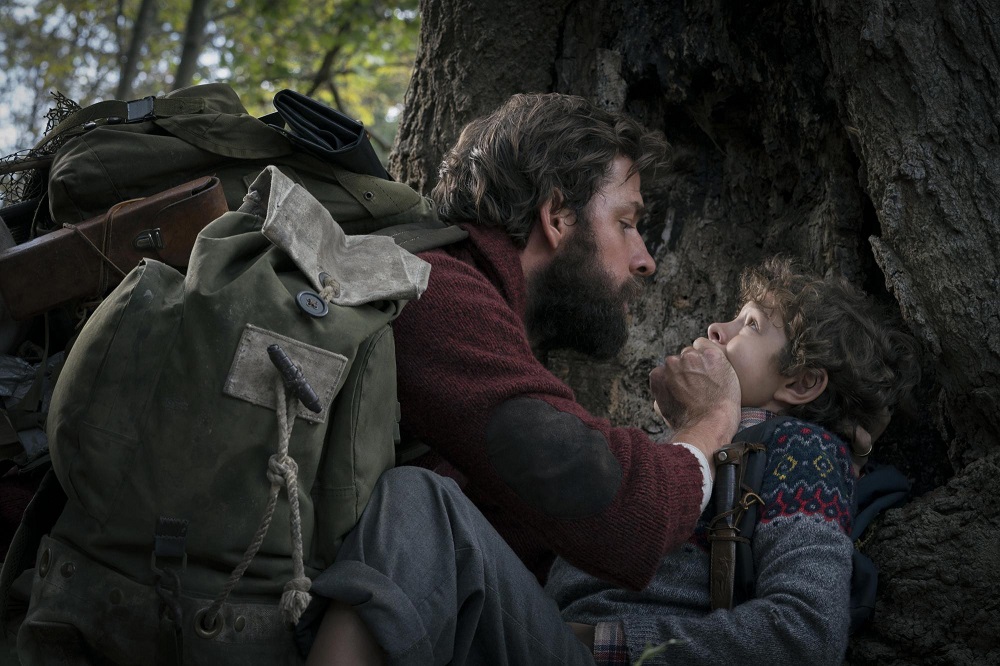 A family is forced to live in silence while hiding from creatures that hunt by sound.
CALL ME BY YOUR NAME | CALL ME BY YOUR NAME
dir. Luca Guadagnino, Italy/France/Brazil/US 2017, 132'
(in English, Italian, French, German, Hebrew with Polish subtitles)
In Northern Italy in 1983, seventeen year-old Elio begins a relationship with visiting Oliver, his father's research assistant, with whom he bonds over his emerging sexuality, their Jewish heritage, and the beguiling Italian landscape.
DARKEST HOUR | DARKEST HOUR
dir. Joe Wright, UK 2017, 126'
(in English with Polish subtitles)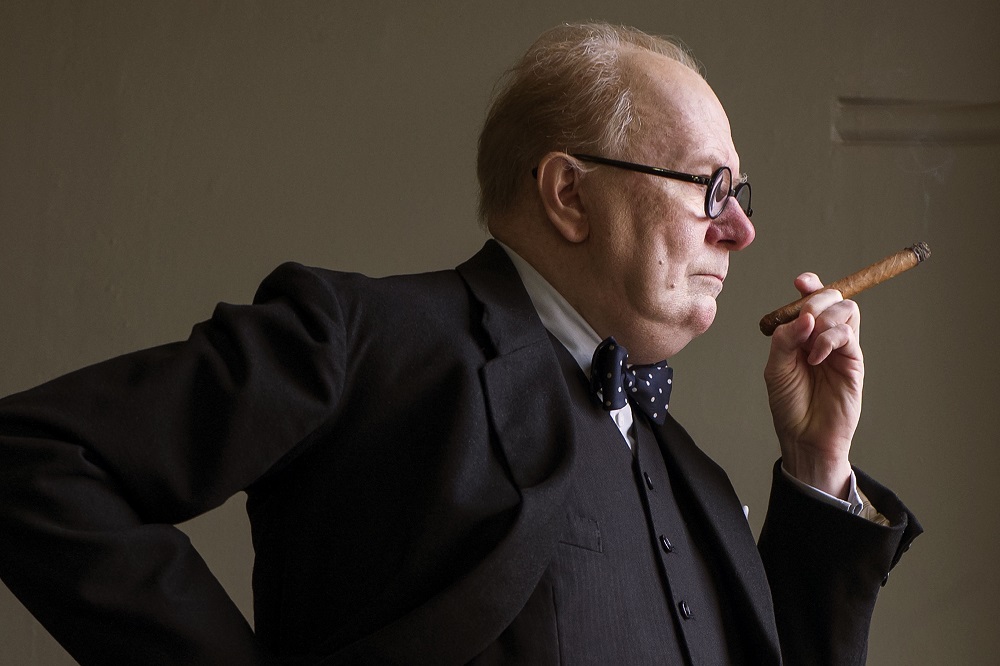 During the early days of World War II, the fate of Western Europe hangs on the newly-appointed British Prime Minister Winston Churchill, who must decide whether to negotiate with Hitler, or fight on against incredible odds.
LADY BIRD | LADY BIRD
dir. Greta Gerwig, US 2017, 93'
(in English, French and Latin with Polish subtitles)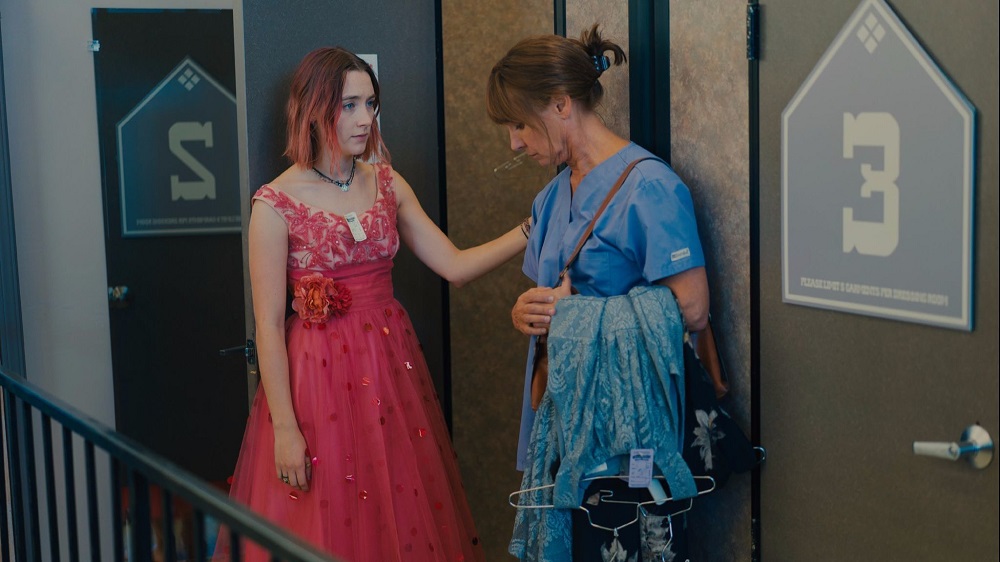 Christine "Lady Bird" MacPherson is a high school senior from the "wrong side of the tracks." She longs for adventure, sophistication, and opportunity, but finds none of that in her Sacramento Catholic high school. LADY BIRD follows the title character's senior year in high school, including her first romance, her participation in the school play, and most importantly, her applying for college.
MUG | TWARZ
dir. Małgorzata Szumowska, Poland 2017, 92'
(in Polish with English subtitles)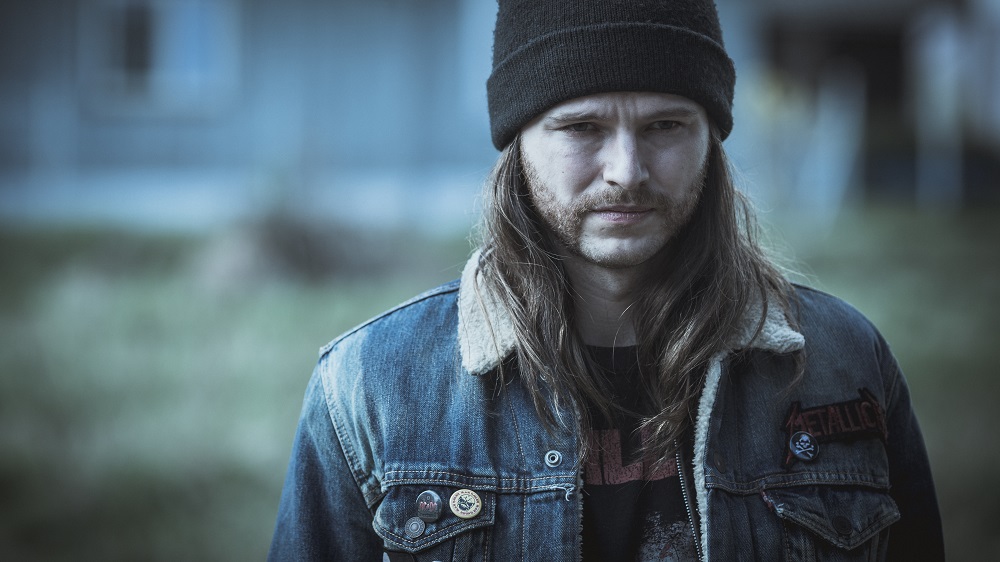 fot. Bartosz Mrozowski
Jacek loves heavy metal, his girlfriend and his dog. But his family, his small hometown and his fellow parishioners all see him as an amusing freak. Jacek works at the construction site of what is supposed to become the tallest statue of Jesus in the world.
THREE BILLBOARDS OUTSIDE EBBING, MISSOURI
| THREE BILLBOARDS OUTSIDE EBBING, MISSOURI
dir. Martin McDonagh, US 2017, 115'
(in English with Polish subtitles)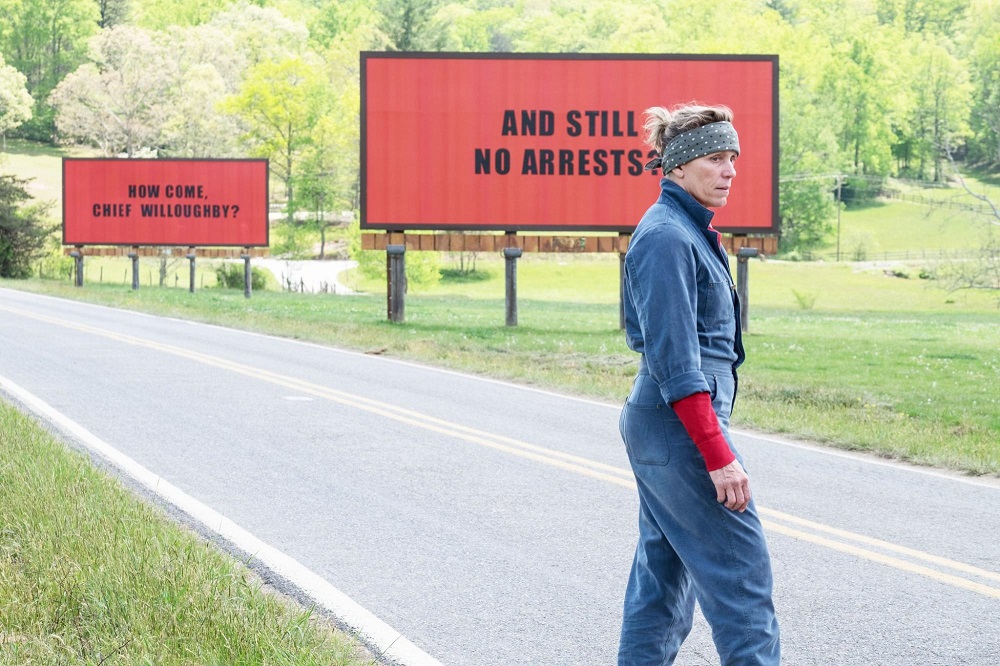 A darkly comic drama from Academy Award nominee Martin McDonagh (In Bruges). After months have passed without a culprit in her daughter's murder case, Mildred Hayes makes a bold move, painting three signs leading into her town with a controversial message directed at the town's revered chief of police. When his second-in-command gets involved, the battle between Mildred and Ebbing's law enforcement is only exacerbated.
TOWER. A BRIGHT DAY. | WIEŻA. JASNY DZIEŃ.
dir. Jagoda Szelc, Poland 2017, 111'
(in Polish with English subtitles)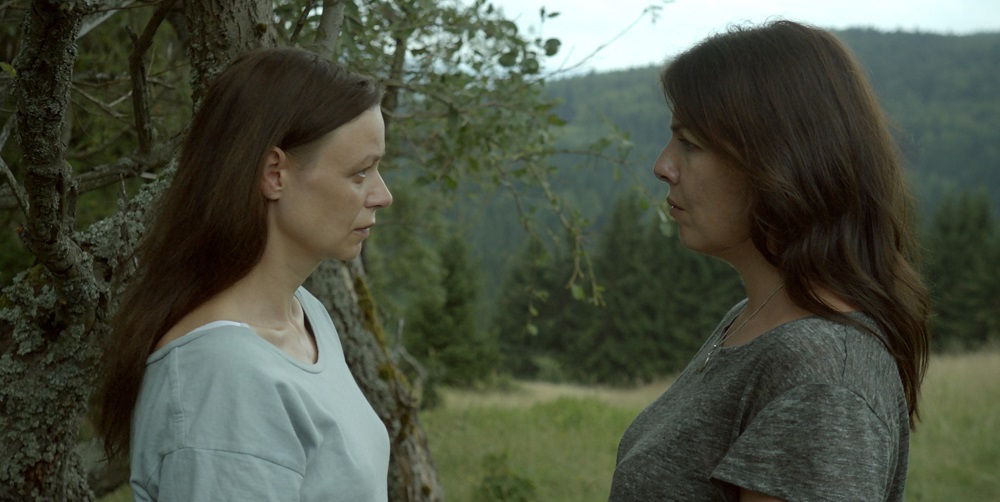 It's early summer in the countryside and nature is aglow, full of lush greens. Mula's daughter is about to celebrate her First Holy Communion and relatives are arriving for the occasion. Among them comes Mula's sister Kaja. The family believes in reconciliation, but Mula has her reasons to feel afraid of her long lost sister.
YOU WERE NEVER REALLY HERE | YOU WERE NEVER REALLY HERE
dir. Lynne Ramsay, UK/France/US 2017, 90'
(in English with Polish subtitles)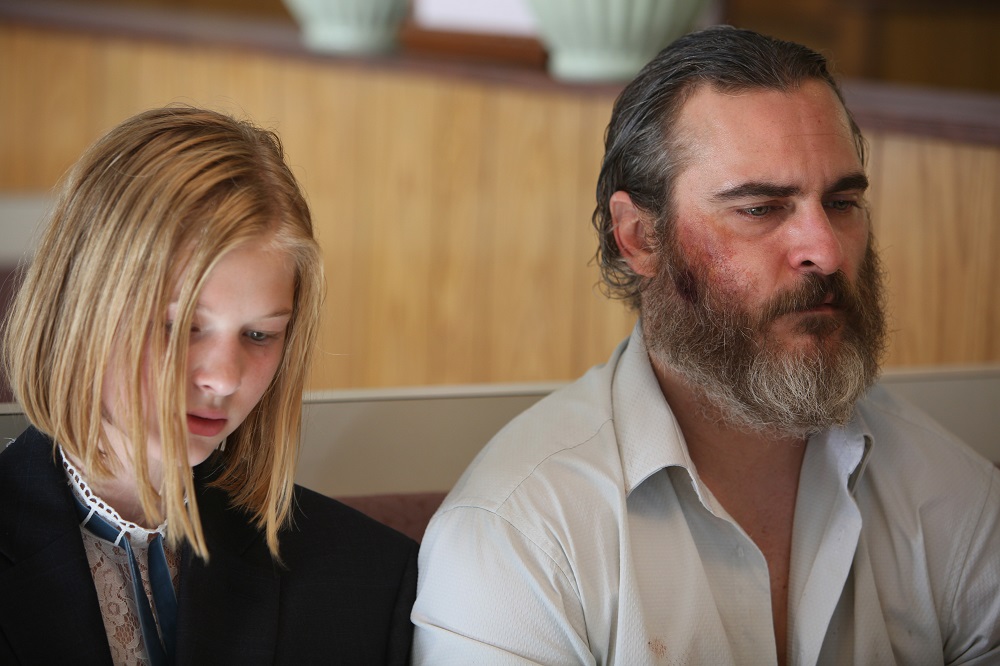 A traumatized veteran, unafraid of violence, tracks down missing girls for a living. When a job spins out of control, Joe's nightmares overtake him as a conspiracy is uncovered leading to what may be his death trip or his awakening.
ABOUT KINO POD BARANAMI - read HERE