April 19 - 25, 2019
PREVIEW SCREENING:
RED JOAN | RED JOAN
(Trevor Nunn) UK 2018, 101'
(in English with Polish subtitles)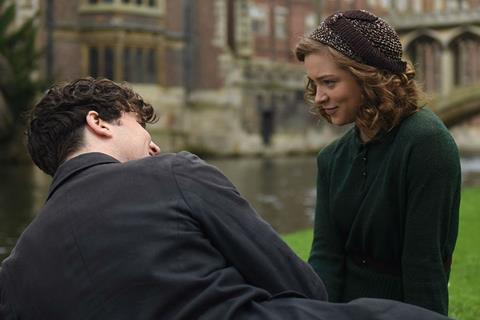 English born Joan Stanley, a Soviet and communist party sympathizer, becomes employed as a British government civil servant, and gets recruited by the KGB in the mid 1930s. She successfully transfers nuclear bomb secrets to the Soviet Union (Russia), which enables them to keep up with the west in the development of atomic weapons, and remains undetected as a spy for over a half a century.
SPECIAL SCREENINGS:
BOSCH - THE GARDEN OF DREAMS | EL BOSCO. EL JARDÍN DE LOS SUEÑOS
(José Luis López-Linares) FR/ES 2016, 90'
(in Spanish, English, French, Mandarin and Portugese with Polish subtitles)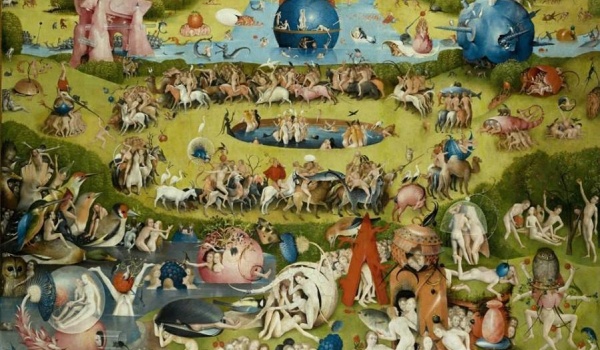 It's a documentary of the painting by "The Bosch", "The garden of early delights".
FREE SOLO | FREE SOLO
(Jimmy Chin, Elizabeth Chai Vasarhelyi) US 2018, 100'
(in English with Polish subtitles)
Alex Honnold attempts to become the first person to ever free solo climb El Capitan.
ALSO ON OUR SCREENS:
BERLIN, BARCELONA | LES DISTÁNCIES
(Elena Trapé) ES 2018, 99'
(in Catalan, Spanish, English and German with Polish subtitles)
Olivia, Eloi, Guille and Anna travel to Berlin to visit their friend Comas by surprise, who turns thirty-five. But Comas does not receive them as they expected and during the weekend their contradictions emerge and friendship is put to the test. Together they will discover that time and distance can change everything.
CAPERNAUM | CAPHARNAÜM
reż. Nadine Labaki, Liban/USA 2018, 120'
(in Arabic with Polish subtitles)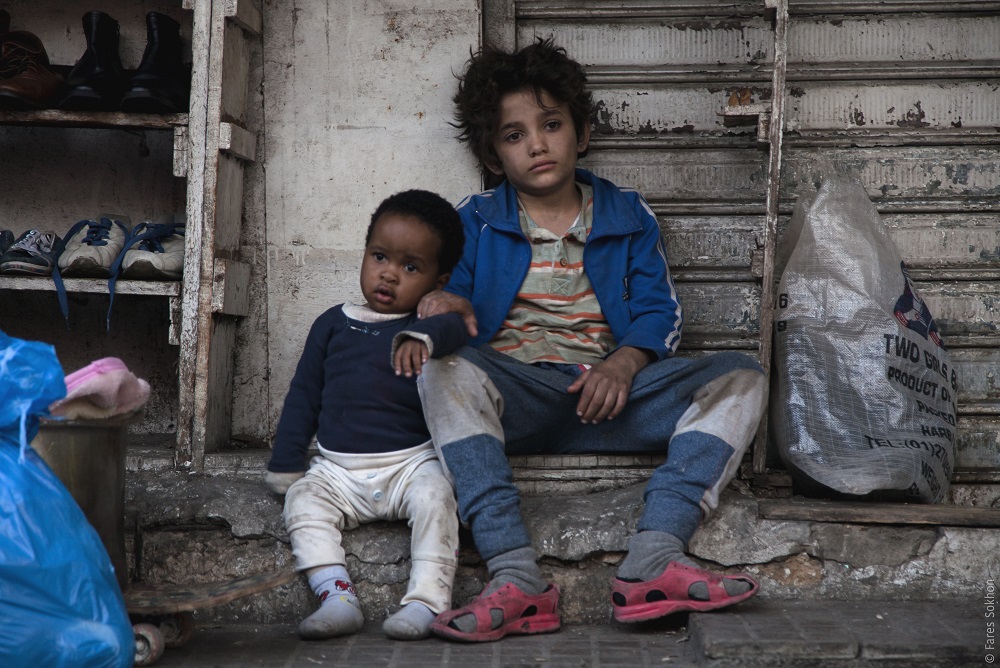 Story of Zain (Zain al-Rafeea), a Lebanee boy who sues his parents for the "crime" of giving him life. The film follows him as he journeys from gutsy, streetwise child to hardened 12-year-old "adult" fleeing his negligent parents, surviving through his wits on the streets, where he meets Ethiopian migrant worker, who provides him with shelter and food, as the boy takes care of her baby son in return. When Zain later gets jailed for committing a violent crime, he finally seeks justice in a courtroom.
COLD WAR | ZIMNA WOJNA
dir. Paweł Pawlikowski, Poland/France/UK 2018, 88'
(in Polish, French, German and Croatian with Polish and English subtitles)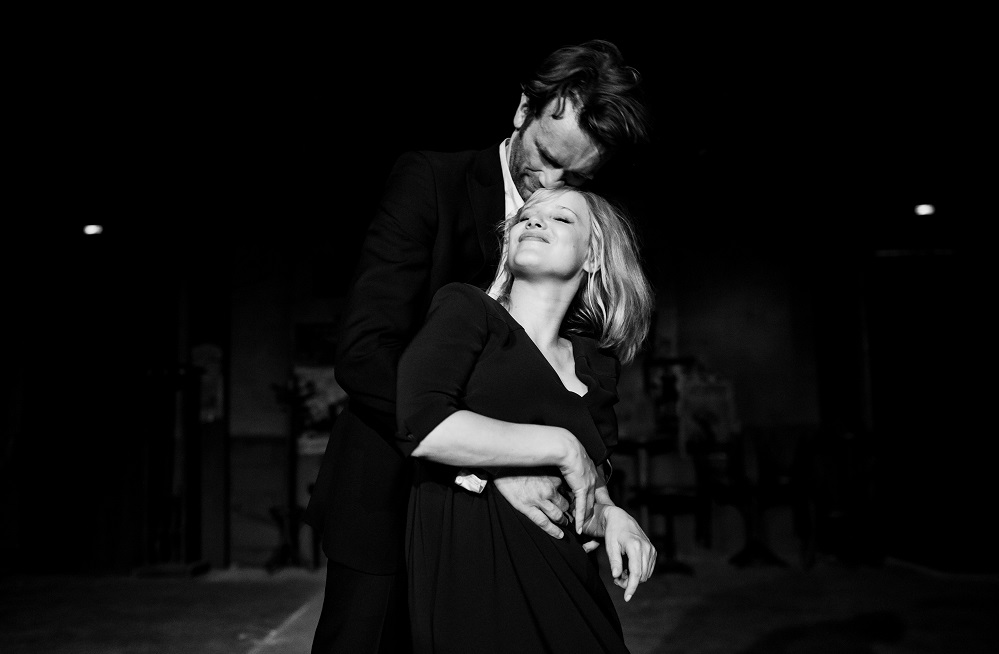 A passionate love story between two people of different backgrounds and temperaments, who are fatally mismatched and yet fatefully condemned to each other. Set against the background of the Cold War in the 1950s in Poland, Berlin, Yugoslavia and Paris, the film depicts an impossible love story in impossible Times.
DARK, ALMOST NIGHT | CIEMNO, PRAWIE NOC
dir. Borys Lankosz, PL 2018, 114'
(in Polish with English subtitles)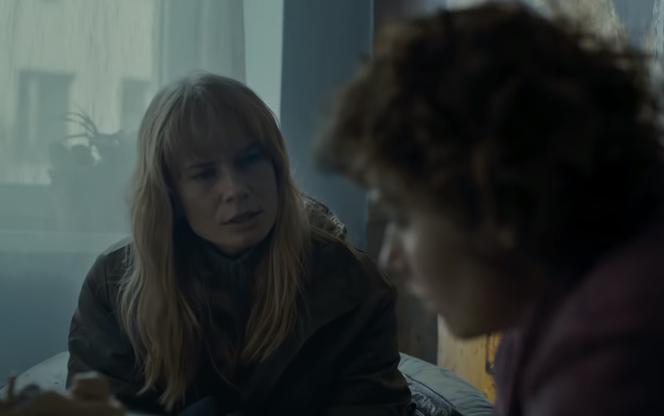 When Walbrzych experiences a series of mysterious child kidnappings, Alicja Tabor, a journalist, shows up in town. After years of absence she returns home to meet families of the missing children and solve a mystery which puzzles even the police. During her investigation, Alicja picks up a trail of dramatic events which started decades earlier. In her quest for truth, she faces a new threat as well as the one she had been running away from here entire adult life – the shocking secrets of her family and her own childhood. As the story progresses, the dark criminal scheme binds everything together: the child disappearances, the war-tainted past, the legend of a lost treasure and even Alicja's fate, who during her journey faces pure evil, but also finds allies standing on the side of good
EVERYBODY KNOWS | TODOS LO SABEN
dir. Asghar Farhadi, Spain/France/Italy 2018, 132'
(in Spanish, English and Catalan with Polish subtitles)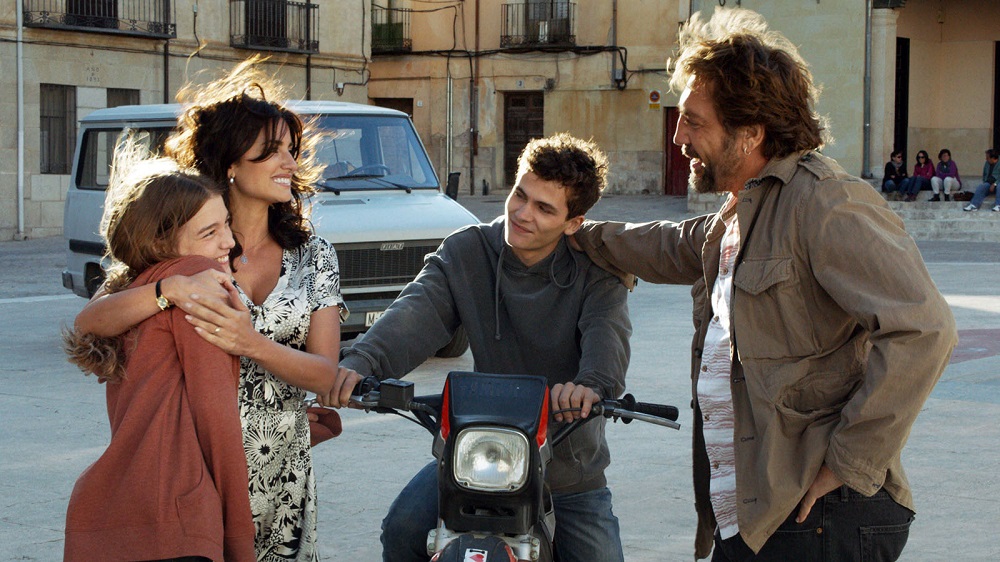 Laura, a Spanish woman living in Buenos Aires, returns to her hometown outside Madrid with her two children to attend her sister's wedding. However, the trip is upset by unexpected events that bring secrets into the open.
GREEN BOOK | GREEN BOOK
dir. Peter Ferrelly, US 2018, 133'
(in English, Italian, Russian and German with Polish subtiltles)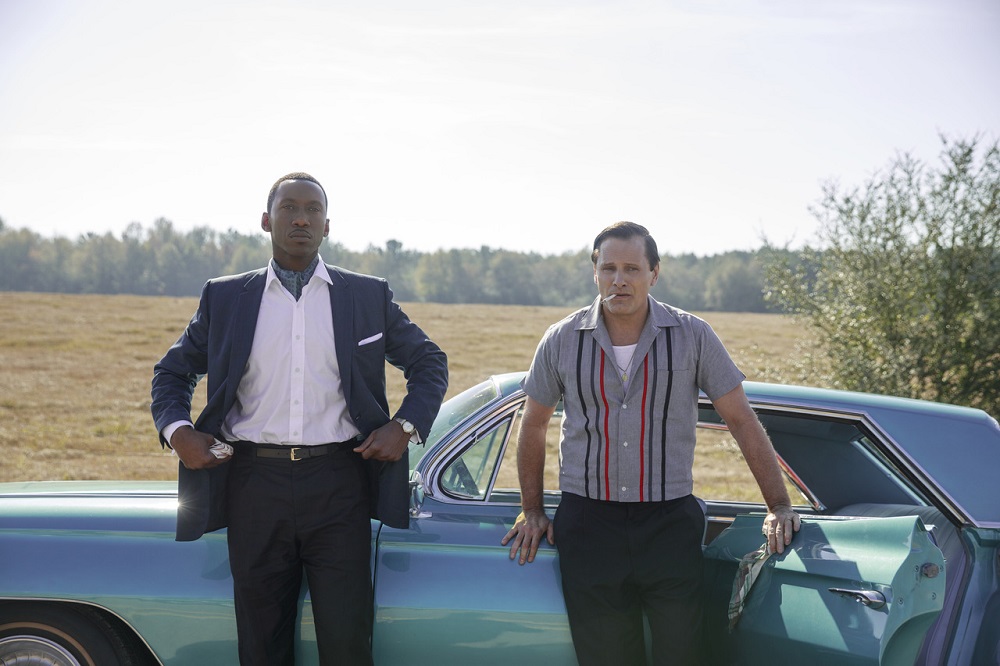 A working-class Italian-American bouncer becomes the driver of an African-American classical pianist on a tour of venues through the 1960s American South.
MINDING THE GAP | MINDING THE GAP
(Bing Liu) US 2018, 100'
(in English with Polish subtitles)
Three young men bond together to escape volatile families in their Rust-Belt hometown. As they face adult responsibilities, unexpected revelations threaten their decade-long friendship.
SHOPLIFTERS | MANBIKI KAZOKU
(Hirokazu Koreeda) JP 2018, 121'
(in Japanese with Polish and English subtitles)
A Japanese couple stuck with part-time jobs and hence inadequate incomes avail themselves of the fruits of shoplifting to make ends meet. They are not alone in this behaviour. The younger and the older of the household are in on the act. The unusual routine is about to change from care-free and matter-of-fact to something more dramatic, however, as the couple open their doors to a beleaguered young girl. The reasons for the family's habit and their motivations come under the microscope.
SUNSET | NAPSZÁLLTA
(László Nemes) HU 2018, 144'
(in Hungarian and German with Polish subtitles)
1913, Budapest, in the heart of Europe. The young Irisz Leiter arrives in the Hungarian capital with high hopes to work as a milliner at the legendary hat store that belonged to her late parents. She is nonetheless sent away by the new owner, Oszkár Brill. While preparations are under way at the Leiter hat store, to host guests of uttermost importance, a man abruptly comes to Irisz, looking for a certain Kálmán Leiter.
THE FAVOURITE | THE FAVOURITE
dir. Yorgos Lanthimos, Ireland/UK/US 2018, 120'
(in English with Polish subtitles)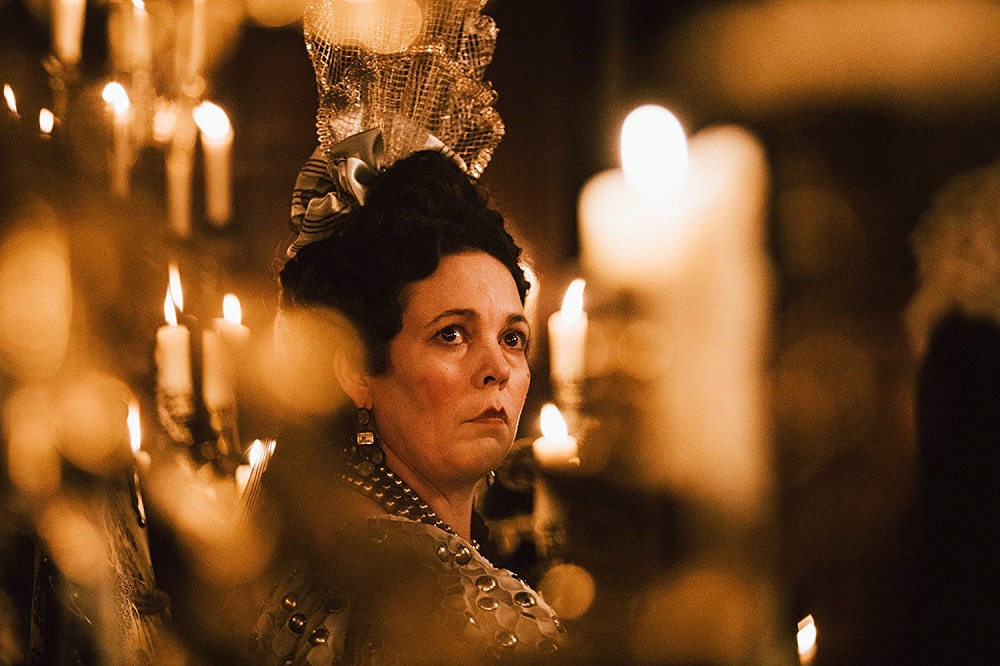 In early 18th century England, a frail Queen Anne occupies the throne and her close friend, Lady Sarah, governs the country in her stead. When a new servant, Abigail, arrives, her charm endears her to Sarah.
THE KINDERGARTEN TEACHER | THE KINDERGARTEN TEACHER
dir. Sara Colangelo, US 2018, 96'
(in English with Polish subtitles)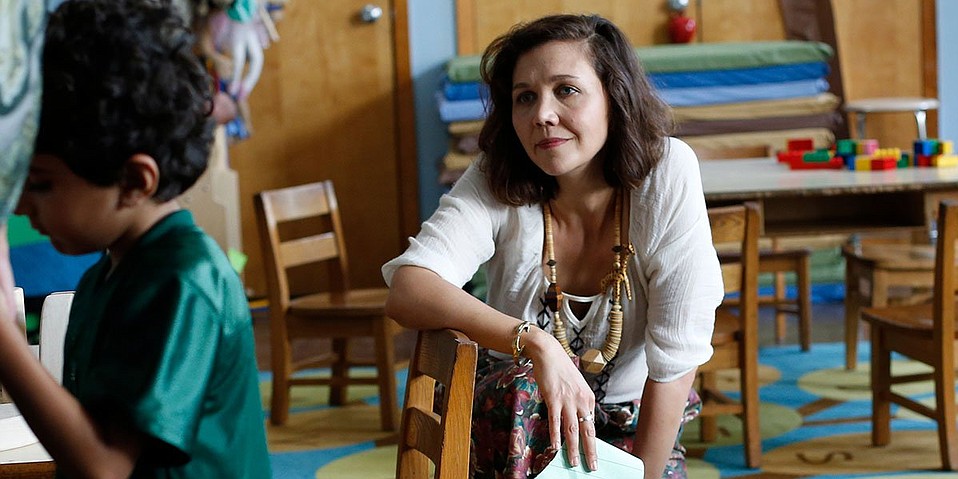 Stuck in Staten Island, married to a kind but oblivious husband, and living with kids that mostly ignore her, 40-year-old Lisa Spinelli (Maggie Gyllenhaal) plods through her days teaching kindergarten with growing numbness. Her one source of joy is an evening poetry class across the bay in Lower Manhattan. But one day everything changes—Lisa discovers that a five-year-old boy in her class may be the poet she can only dream of being. She becomes fascinated. Could this child be a prodigy? A Mozart? Fascination turns to obsession as Lisa pushes boundaries to protect the boy from a banal life she knows too well. In a harrowing climax, Lisa risks her career, her family, and her freedom to nurture his genius and possibly tap into her own.
THE MULE | THE MULE
dir. Clint Eastwood, US 2018, 116'
(in English and Spanish with Polish subtitles)

A 90-year-old horticulturist and Korean War veteran is caught transporting $3 million worth of cocaine through Illinois for a Mexican drug cartel.
THE WHITE CROW | THE WHITE CROW
(Ralph Fiennes) GB 2018, 127'
(in Russian, English and French with Polish subtitles)
Ralph Fiennes' THE WHITE CROW was inspired by the book Rudolf Nureyev: The Life by Julie Kavanaugh. The drama charts the iconic dancer's famed defection from the Soviet Union to the West in 1961, despite KGB efforts to stop him.
WEREWOLF | WILKOŁAK
(Adrian Panek) PL 2018, 88'
(in Polish with English subtitles)
Children liberated from a Nazi concentration camp have to overcome hunger, thirst and vicious dogs in an abandoned mansion surrounded by the forest.
ABOUT KINO POD BARANAMI - read HERE