Baranki For Kids: In the cinema with mum
BARANKI FOR KIDS - kids' film screenings for English-speaking audience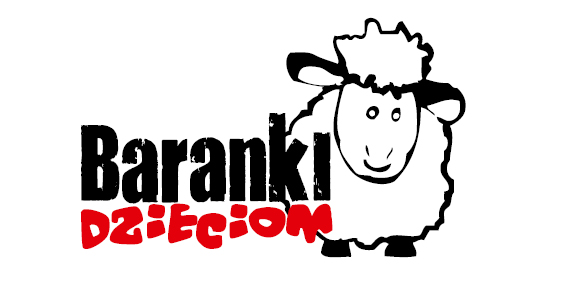 Baranki For Kids
at
Pod Baranami Cinema
is a cycle of
weekend film screenings for kids
. We invite
young English-speaking Cracovians
to attend our special screenings of Polish animation as well as art and music workshops.

Baranki For Kids
is also a unique opportunity to visit the
projection room
in order to learn something about the mysteries of cinematic technology. After the screening children will be invited to take part in a
guided tour around our projection room
:-)
For participants there are
special discounts
at
Rodzinka Cafe
(ul. Floriańska 15) and gifts given by
CzasDzieci.pl
and
Zakamarki publishing house
.
Click
HERE
for more details.
TICKETS: only 10 PLNSaturday, May 25, 2013, 11 a.m.
IN THE CINEMA WITH MUM
FUN WITH BENNY & LENNY
|
ZABAWY BOLKA I LOLKA

-
set of cartoons, no dialogue, 47'
+ MOVE YOUR BODY AND HAVE FUN: ACTIVITIES FOR CHILDREN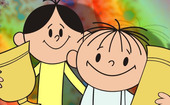 One of the best-known and favorite of all times Polish cartoons. The series follows the story of two young brothers (Benny - Bolek and Lenny - Lolek) and their fun and sometimes silly adventures which often involve spending a lot of time outdoors. They first appeared in an animated film in 1963.

THE LITTLE FILMMAKERS
|
MALI FILMOWCY
dir. Józef Byrdy, Poland 1976
Bolek and Lolek arrange a small film studio in a shed. Their girl-friend Tola joins them. Unexpected events spoil every scene they have prepared, so the film crew is forced to stop shooting.
THE INCREDIBLE DISCOVERY
|
NIEZWYKŁE ODKRYCIE
dir. Zdzisław Kudła, Franciszek Pyter, Poland 1975
Bolek and Lolek find a pot filled with old coins. A thief steals them but boys get the treasure back and place it in a museum.
THE ANIMAL CAREGIVERS
|
OPIEKUNOWIE ZWIERZĄT
dir. Romuald Kłys, Polska 1976
Bolek and Lolek go sledding in the forest and they help hungry and cold animals.
THE ARMY MARCHES ON
|
MASZERUJE WOJSKO
dir. Wacław Wajser, Poland 1976, 9'58"
Bolek and Lolek are watching soldiers. Fascinated by what the troops are doing, the boys decide to imitate them. Their play with a parachute ends near the waterfall. Fortunately, soldiers show up and save the boys from trouble.
GO-KARTS
|
GOKARDY
dir. Marian Cholerek, Poland 1975
Bolek and Lolek are constructing go-karts. After many adventures and sebacks, they manage to participate in a race and win.
KINO POD BARANAMI - KID'S FRIENDLY PLACE


Last year
Kino Pod Baranami
was appreciated by our young audience's parents and awarded
the 'Kids Friendly Place' title
for the
sixth time
.
It is a great honour for us and also a guarantee for your kids, that they are for us as important as adult viewers!
PARTNERS
: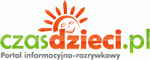 MEDIA PARTNERS: