| | |
| --- | --- |
| | |
POLISH CINEMA DAY
Sunday, November 11, 2018
Kino Pod Baranami
On November 11, arthouse cinemas in Poland come together to celebrate one hundred years of Polish independence. As a part of Polish Cinema Day, Kino Pod Baranami will host a special interactive screening of The Cruise, widely regarded as Poland's first cult movie directed by Marek Piwowski.
On Sunday, November 11, viewers in Krakow together with audiences all around the country will take part in Polish Cinema Day, marking the 100th anniversary of Poland's independence, as well as 110 years since the premiere of Prussian Culture, the oldest preserved Polish film.
Kino Pod Baranami joins the festivities with a first interactive, quote-along screening of a digitally restored copy of The Cruise by Marek Piwowski (1970), which will take place at 7.15 p.m. During this one-of-a-kind event the viewers will be able to recite out loud their favourite dialogues written by Piwowski and Janusz Głowacki. They can use subtitles shown on the screen to freshen up their memory on the most witty lines used by Polish cinema and comedy legends, such as Stanisław Tym, Zdzisław Maklakiewicz and Jan Himilsbach, as well as some incredible amateur actors.
The Cruise is a brilliant satire on the political system of the time, yet resonating strongly with today's audiences. This wonderfully funny story about the passengers of a small cruise ship comes back in a timely fashion as a surprisingly accurate commentary on modern day reality. The music for the film was created by a renowned Polish composer Wojciech Kilar, author of soundtracks for such films as Roman Polański's The Pianist or Bram Stoker's Dracula by Francis Ford Coppola. Foreign viewers will also be able to enjoy the film thanks to English subtitles.
Another reason to celebrate is the 100th anniversary of Poland granting women the right to vote as one of the first countries in the world. It makes for a great opportunity to look closer at the achievements of Polish female filmmakers. On Sunday, viewers at Kino Pod Baranami will see Ewa Bukowska's moving film debut 53 wars starring one of the most interesting Polish actresses Magdalena Popławska. The film will be presented with English subtitles.
TICKETS:
The Cruise: 11 PLN
53 wars: regular price
ABOUT THE FILMS:

53 WARS | 53 WOJNY
dir. Ewa Bukowska, Poland 2018, 80'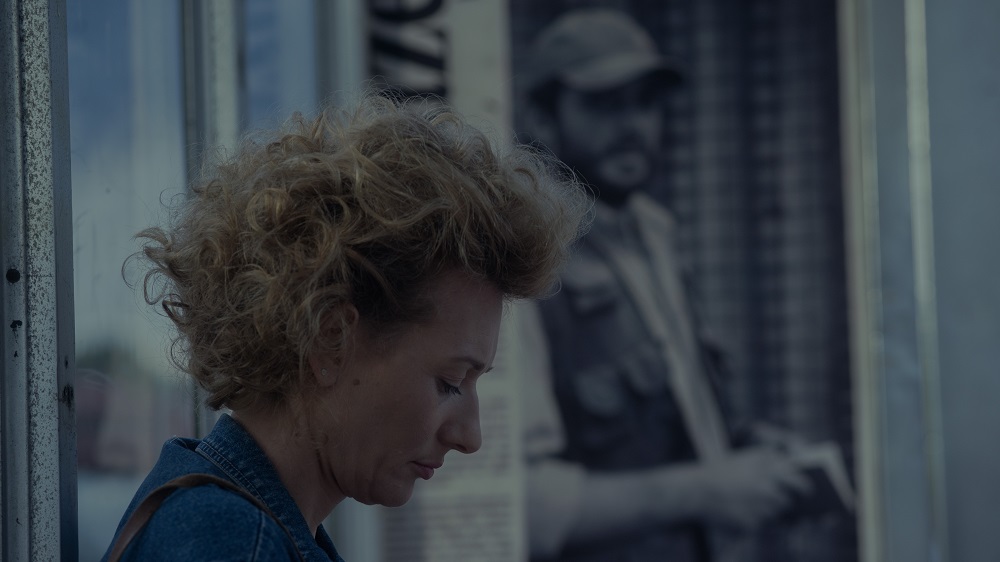 fot. Robert Jaworski
Polish Film Festival in Gdynia 2018: nomination for the Golden Claw in the Visions Apart competition
Karlovy Vary International Film Festival 2018: nomination for the East of West Award
Koszalin Festival Film Debut "Młodzi i Film" / "Youth and Film" 2018: Best Female Role (Magdalena Popławska), Youth Jury Award
Anka and Witek are a married couple, madly in love with each other. He is a war reporter who spends most of the year in war-torn countries. She is constantly waiting for her husband to come home. Anka tries to live a normal life but the fear for Witek's life wins. She starts to prepare for the worst.
ZWIASTUN:
THE CRUISE | REJS
dir. Marek Piwowski, Poland 1970, 65'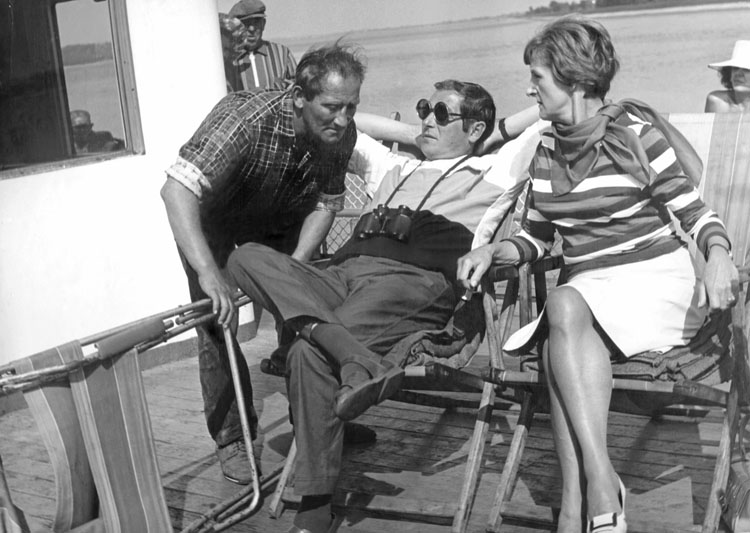 A passenger without a ticket boards a tourist ship cruising the Vistula River. The captain takes him for a cultural and educational instructor, and the stow-away gladly accepts this role. First he convenes a meeting to elect a cruise council, then involves passengers in on-board competitions, games and fun – much to their excitement and delight with such showing-off opportunities. The 'instructor' wins a team of devoted allies and gets increasingly carried away by his leadership. As the subsequent events become increasingly silly and meaningless, the enthusiasm of the cruise 'management' is rising.
ZWIASTUN: