| | |
| --- | --- |
| | T-Mobile New Horizons Tournée 2017 |
T-MOBILE NEW HORIZONS TOURNÉE 2017
Kino Pod Baranami
January 9-12, 2017
Kino Pod Baranami invites all independent cinema lovers for a review of the most interesting films of the 16. IFF T-Mobile New Horizons. The programme includes intriguing productions from all over the world, creators of which try to understand the social and political reality surrounding them and to find a place in it for their art.

Between January 9th and 12th the viewers of Kino Pod Baranami will be able to see four films presented during the 16th edition of the festival. Even though each of them takes place in a different world, they represent an attempt to reveal the situation in which the society is today. Named the best film of the festiwal, In the Last Days of the City is a story of a young filmmaker trying to capture the capital city of Egypt on the verge of destruction. The jury awarded Tamer El Said's work with the Grand Prize for a moving and extremely personal city symphony that takes its audience on a journey connecting the most intimate to the state of the world we live in today.
The hero of Alain Guiraudie's film also goes on a journey in search of inspiration for his new film. But instead of the mythical wolf beast he finds and loses love, and left alone with a child to raise by himself he does everything he needs while Staying Vertical. Guiradie gives the audience a tale from a bad dream, which seems to carry a metaphor of the life in modern France.
It's not the only story happening somewhere between a dream and reality. Known for such films as the Palm d'Or awarded Uncle Boonmee Who Can Recall His Past Lives, the acclaimed Thai director Apichatpong Weerasethakul, will take the viewers for a trip to his family village in the film Cemetery of Splendor. The story of a group of soldiers suffering from a mysterious sleeping sickness becomes a tale about Thailand and its grand politics.
The review will end with the extraordinary film Last Days of Louis XIV directed by Albert Serra. Jean-Pierre Léaud, the legendary actor of the French New Wave, will appear in the main role. Based on medical reports and Saint-Simon's diaries, Serra's film is a story of the last moments of the Sun King's life, also creating a possibility to look at human life and what parts of it are the most important.
All films will be presented with Polish and English subtitles.
PROGRAMME:
Monday, January 9th, 2017
19.00 STAYING VERTICAL | RESTER VERTICAL
dir. Alain Guiraudie, FR 2016, 100'
Polish premiere: January 20th, 2017
Tuesday, January 10th, 2017
19.00 IN THE LAST DAYS OF THE CITY | AKHER AYAM EL MADINA
dir. Tamer El Said, EG/DE/UK/AE 2016, 118'
Polish premiere: March 24th, 2017
Wednesday, January 11th, 2017
19.00 CEMETERY OF SPLENDOR | RAK TI KHON KAEN
dir. Apichatpong Weerasethakul, THA/UK/DE/FR/MY/KOR/MEX/USA/NOR 2015, 122'
Polish premiere: February 3rd, 2017
Thursday, January 12th, 2017
19.00 LAST DAYS OF LOUIS XIV | LA MORT DE LOUIS XIV
dir. Albert Serra, FR/ES/PT 2016, 115'
Polish premiere: March 3rd, 2017
TICKETS:
18 PLN (adult)
14 PLN (discount)
Entry pass (4 films): 40 PLN
ABOUT THE FILMS:
CEMETERY OF SPLENDOR | RAK TI KHON KAEN
dir. Apichatpong Weerasethakul, THA/UK/DE/FR/MY/KOR/MEX/USA/NOR 2015, 122'
(with Polish and English subtitles)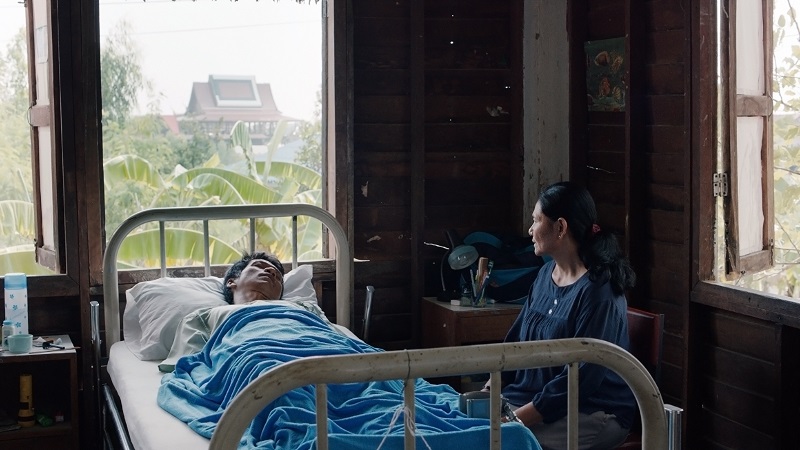 MFF w Cannes 2015: official selection for Un Certain Regard
Asia Pacific Screen Awards 2015: best film
Cemetery of Splendour is centered around a former school building, which is currently set up as a hospital to care for soldiers who have fallen in a mysterious coma. Jenjira, who is struggling with her own physical imperfections, volunteers at the institution. She is particularly interested in a handsome soldier named Itt, and she devotes most of her attention to him. With time, Jenjira notices that she is "in synch" with Itt, who regains consciousness soon after that. A simple narrative makes it possible to keep track of this multidimensional story without giving in to easy, unambiguous interpretations. The starting point for the story may have been an incident from a few years earlier when, under unclear circumstances, 40 soldiers were quarantined in a hospital in the north of Thailand. The director uses metaphors to talk about the situation in his country: about the political turmoil, the coups d'état, the outbursts of aggression, and the protests that have paralyzed the government. Weerasethakul's film is not only a political allegory but also a trip back to his childhood and family village where the action takes place.
Apichatpong Weerasethakul is a well-known and respected filmmaker and creator of such films the Palm d'Or winner Uncle Boonmee Who Can Recall His Past Lives. His latest film took part in the prestigious Un Certain Regard section at the Festival in Cannes.
Prepared by: Sławomir Wasiński
IN THE LAST DAYS OF THE CITY | AKHER AYAM EL MADINA
dir. Tamer El Said, EG/DE/UK/AE 2016, 118'
(with Polish and English subtitles)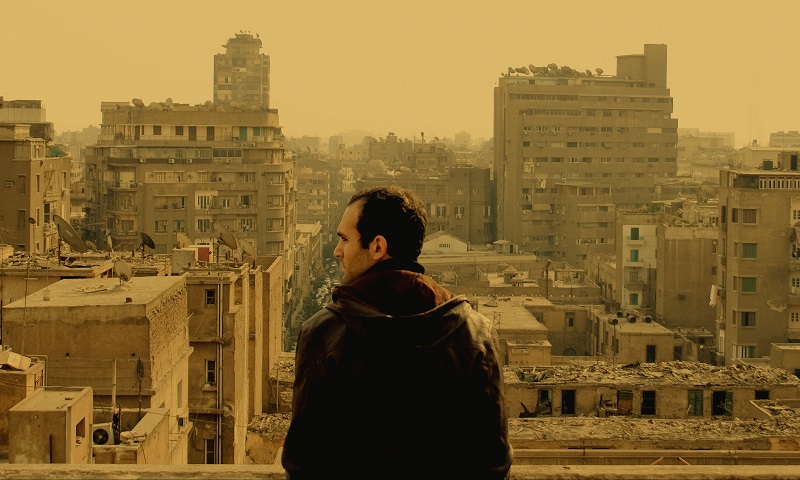 IFF in Berlin 2016: Caligari Award
MFF T-Mobile New Horizons 2016: Grand Prize for the best film
You said: "I'll go to another country, go to another shore, find another city better than this one. Whatever I try to do is fated to turn out wrong and my heart lies buried as though it were something dead," wrote Alexandrian poet, Constantine P. Cavafy. Khalid, a 35-year-old director, is working on a film that is supposed to capture the spirit of his home town of Cairo, as the old order crumbles under foot. A eulogy-like feeling accompanies his thoughts about the city and a premonition of the end permeates all he does. Khalid has to leave his downtown flat, his dear ones are slowly departing, and a longing for an unfulfilled love keeps him awake at night. While his film editor laments, the director discusses the scars a city can inflict and reviews his recordings to find an element that might bring together the images, memories and impressionistic episodes.
Similar doubts must have accompanied Tamer El Said, whose 2007 debut distilled 250 hours of material into a two-hour mosaic-like image of Cairo before the revolution, a city under a layer of sand-colored dust, filled with movement and clamor like a sea, a city that is at once rebellious and traditional. This city will always pursue you.
Prepared by: Agnieszka Szeffel
LAST DAYS OF LOUIS XIV | LA MORT DE LOUIS XIV
dir. Albert Serra, FR/ES/PT 2016, 115'
(with Polish and English subtitles)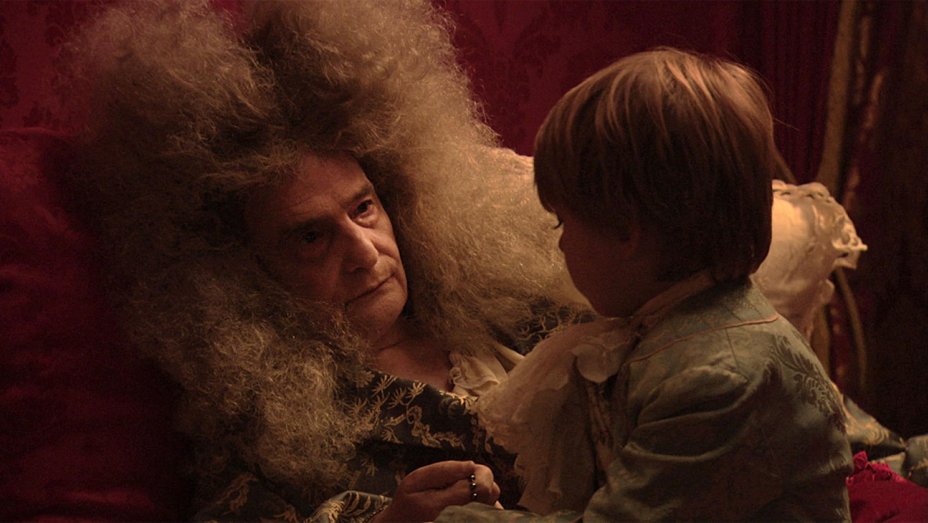 Jean Vigo Award 2016
IFF in Jerusalem 2016: Hagiag Award, The Wilf Family Foundation Award
The King is dead, long live Jean-Pierre Léaud! Following screenings at Cannes of The Last Days of Louis XIV, critics wrote that this was the role of a lifetime for one of the iconic actors of the French New Wave, who received a lifetime achievement award in Cannes. His face, which matured right along with each subsequent film by Truffaut, Godard, Eustache, Tsai, becomes motionless in Serra's film, fading and dying in a purple-and-gold fabric, wrapped in an absurd sheepskin wig. Serra shuns naturalism, focusing instead on the contrast between the immobilization of the patient and his inescapably progressive disease, between the body that is starting to decompose and attempts to maintain some semblance of regal taste during the ritual. He creates scenes inspired by 17th-century painting, filled with whispering servants and warm candlelight. The screenplay, based on medical reports and the memoirs of Saint-Simon, deals with the last days of the Sun King, dying of gangrene in the presence of helpless doctors. As usual with Serra, one of the leading neo-modernists in European cinema, the historical context is just a pretext for telling a story, in the spirit of Bresson's "pure cinema," about universal aspects of human life.
Prepared by: Agnieszka Szeffel
STAYING VERTICAL | RESTER VERTICAL
dir. Alain Guiraudie, FR 2016, 100'
(with Polish and English subtitles)
Alain Guiraudie, the director of Stranger by the Lake (winner of a FIPRESCI at the 13th New Horizons), sets his new film in the barren landscape of the deserted, pastoral department of Lozère in southern France. Passed on from mouth to mouth, old legends about the Beast of Gévaudan spur a young filmmaker to set out in search of inspiration for a still-unwritten screenplay. Buried in debt and trying, unsuccessfully, to catch up on missed deadlines, Leo lets himself be swept away by the current of events. He meets a vibrant shepherdess named Marie who is raising two sons on her own. The fruit of their romance is not just another child but a series of adventures straight out of a hallucination. Suffering from postpartum depression, Marie leaves for a nearby town, while Leo has to face not only the challenge of fatherhood, but also the men circling around him.
Guiraudie combines the atmosphere of myths and legends about the connection between man and nature, as embodied by bloodthirsty wolves, with the threats of contemporary society. He creates a world where status and social roles, as well as sexual identities, appear unstable and less than obvious. Holding nothing back, Guiraudie's grotesque tale is an allegory of life in contemporary France, where staying vertical is not so easy.
Prepared by: Agnieszka Szeffel
Source: www.nowehoryzonty.pl
SPOT: