| | |
| --- | --- |
| | Manhattan Short Film Festival 2015 (EN) |
Sunday, October 4th, 2015, 7 p.m.





For the 10th time, short film lovers in Krakow will unite with audiences from around the world during MANHATTAN SHORT Film Festival screening at Cinema Pod Baranami on Sunday, October 4th at 7.00 p.m.

Among 678 movies from 52 countries, only 10 were selected to the main competition.

View and vote for best film in the 18th Annual MANHATTAN SHORT Film Festival!

MANHATTAN SHORT is the only film festival in the world, that takes place simultaneuosly in over 250 cinemas, on 6 continents, where hundreds of viewers can decide which short movie will be chosen as the champion.

The festival began in 1998, when its founder Nicholas Mason screened 16 short films on a screen mounted to the side of a truck on Mulberry Street, Little Italy, in New York City. A year later the Festival moved uptown to Union Square Park in New York City. Finalists' Films have been judged by panels of celebrity judges including Susan Sarandon, Eric Stoltz, Laura Linney, Roger Corman & Tim Robbins. Soon afterwards, the "You Be the Judge!" concept was implemented - the judging of the films was handed over to the public. It was a huge success and continues until today.




This year's MANHATTAN SHORT highlights the continued importance of woman in film. Half of this year's selections feature actresses ranging in age from children to senior citizens. Audiences from last year's MANHATTAN SHORT will be pleased to see the rising star Marleen Lohse once again in Forever Over making her the first actor to appear in consecutive years in MANHATTAN SHORT.

After the screening each viewer can vote for one film. The result of Krakow's vite will be sent to the central office in New York and the final decision of the global public will be announced on Monday, 5th October, on the official website of the MANHATTAN SHORT and Cinema's website.

MANHATTAN SHORT is a wonderful opportunity to see the next generation of feature filmmakers from around the world. It brings over 100,000 film-lovers from all corners of the globe together for one purpose of celebrating the magic of cinema.

This event is never going to be seen on Cable TV, Video on Demand or anywhere else, so if you don't catch it at your local cinema...then you missed it.
MANHATTAN SHORT Founding Director Nicholas Mason


The films will be presented in original versions with English subtitles.


TICKETS:
16 PLN
14 PLN


PROGRAMME:

(running time: 139' + 10' - intermission)

LISTEN
dir. Hamy Ramezan, Rungano Nyoni, Finland/Denmark, 12'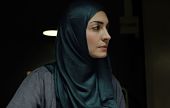 Copenhagen. A police station. A foreign woman, wearing a burqa, is there with her young son to file a complaint. Yet, it seems the translator is not willing to report what she is telling.

DAD IN MUM
dir. Fabrice Bracq, France, 6'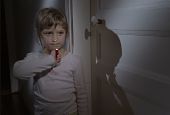 The middle of the night. Moans are heard behind the parents' door. Two young sisters are asking questions...

BEAR STORY
dir. Gabriel Osorio, Chile, 10'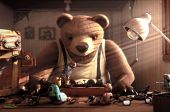 In this animated tale, a bear uses mechanical figures to relate the story of his oppressed life to one cub at a time.

FOREVER OVER
dir. Erik Schmitt, Germany, 13'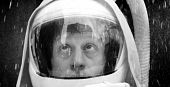 A young couple devise a wish list to spice up their lives but its fulfillment leads to unforeseen consequences.

SHOK
dir. Jamie Donoughue, Kosovo/UK, 21'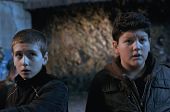 The friendship of two boys is tested to its limits as they battle for survival during the Kosovo war...

GROUNDED
dir. Alexis Mikhalik, France, 19'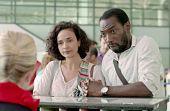 An airline ticketing agent rises to the occasion when faced with an extraordinary situation posed by a pair of passengers.

SUNDOWN
dir. Sinem Cezayirli, Turkey, 15'


A woman's tranquil day at the beach turns tumultuous when she is forced to confront a sudden, new reality concerning her mother.

PATCH
dir. Gerd Gockell, Switzerland/Germany, 3'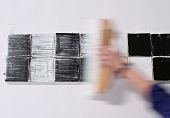 Tiles on a wall reveal the elephant in the room, among other things, in this fast-paced animation that plays with perspective and abstractions.

EL CAMINO SOLO
dir. Shawn Telford, US, 12'


A modern businessman strands himself on a desert highway only to be saved by rescuers who are more in touch with humanity than he is.

BIS GLEICH
dir. Benjamin Wolff, Germany, 15'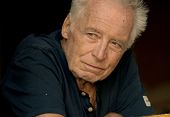 Two senior citizens view Berlin city life from their respective windows on opposite sides of the street and develop an unusual bond.


TRAILER: