Kinobranie - 12th Summer Film Festival
KINOBRANIE
- 12th Summer Film Festival
at Kino Pod Baranami
June 29 - August 30, 2018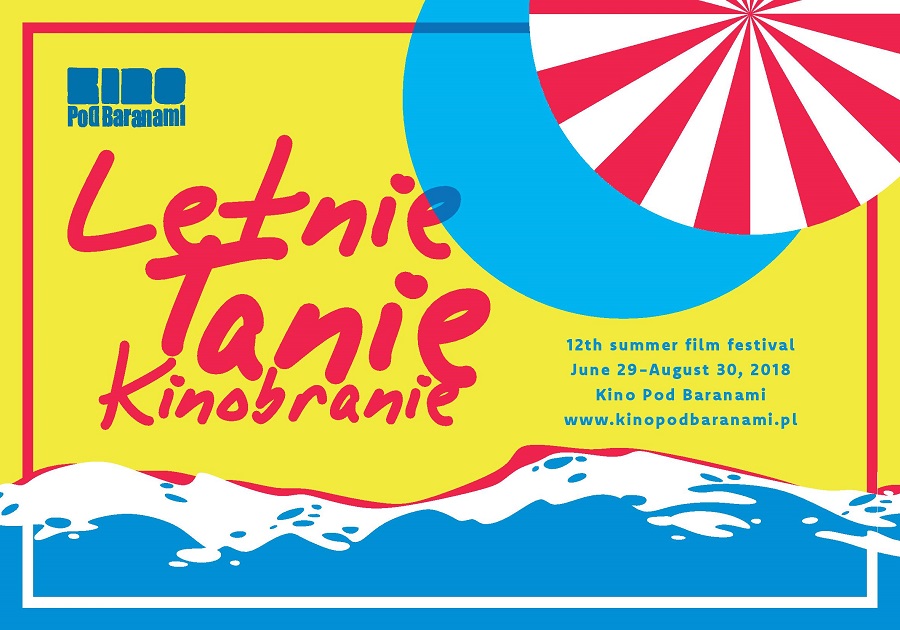 Kino Pod Baranami presents 12th Summer Film Festival Kinobranie. During 9 weeks nearly 150 films will be presented. Tickets cost 8 PLN.
Friday, June 29, marks the beginning of Kinobranie - a unique, two-month film marathon taking place at Kino Pod Baranami. Each of the 9 weeks is based on the theme of TIME. Relentless and unforgiving, time seems to move faster in moments of happiness and slow down during crisis. It may be the source of incredible stress and wonderful relief, it can give an impulse to take charge and a possibility to see one's life from a different perspective.
The programme of the festival, co-created by viewers themselves, includes the most important titles of recent years. On top are the key players of 2018 Academy Awards (The Shape of Water; Lady Bird; Three Billboards Outside Ebbing, Missouri; Darkest Hour; Blade Runner 2049; Dunkirk; Phantom Thread; The Post; Call Me By Your Name; I, Tonya) as well as the winners of the most important film festivals (The Square, 120 BPM, Loveless, Mug, The Other Side of Hope, In the Fade, You Were Never Really Here, Radiance). Extraordinary American productions (Isle of Dogs, Tully, A Ghost Story, The Florida Project, The Disaster Artist) will appear next to the most interesting pictures from different corners of the world. Participants of the festival will see the best films from France (Frantz, Two is a Family), Italy (The Great Beauty, The Girl in the Fog), Brasil (Aquarius, Just Like Our Parents), Spain (A Fantastic Woman, Summer 1993) or Scandinavia (Winter Brothers, A Man Called Ove). As usual, one of the crucial parts of the programme is Polish cinema, represented by such films as Spoor, Wild Roses, Birds Are Singing in Kigali, Beyond Words, Ida, Plan B, as well as brilliant directorial debuts of recent years like The Last Family, Panic Attack, Silent Night and Tower. A Bright Day.
Kinobranie presents movies by the most acclaimed filmmakers (Spielberg, Scott, Scorsese, Holland, Villeneuve, Ozon, Nolan or Haneke) and surprising productions of actors turned directors, such as Greta Gerwig, John Krasinski, James Franco and George Clooney. The viewers will have a chance to admire true acting titans (Meryl Streep, Cate Blanchett, Tom Hanks, Gary Oldman, Jack Nicholson, Isabelle Huppert, Helen Mirren, Frances McDormand), as well as young talents (Timothée Chalamet, Saoirse Ronan, Margot Robbie, Ansel Elgort).
Fans of popular film series will enjoy the newest production from the Marvel universe Avengers: Infinity War, a journey to a galaxy far away in Star Wars: The Last Jedi and a frantic ride in Mad Max: Fury Road. Kino Pod Baranami will also screen insightful documentaries (20 000 Days on Earth, Kedi, Maria by Callas) and award-winning animations (The Red Turtle, Loving Vincent).
Kinobranie is a unique opportunity to see legendary film classics, such as Breakfast at Tiffany's, Singin' in the Rain, Roman Holiday, Streetcar Named Desire, The Shining or Coen brothers' acclaimed debut Blood Simple. with Frances McDormand appearing on the big screen for the very first time.
Film shows will be accompanied by Plakatobranie (film poster archive open for the audience), open-air screenings at the Pod Baranami Palace and a special chillout zone on the Palace's terrace, with comfortable deckchairs on hand. Additionally, selected Polish and foreign films will be presented with English subtitles.
Tickets cost 8 PLN

*with the exception of THE PERFECT TEN
- ten movie hits for 10 PLN each
- films marked with the icon

Films in original language versions with Polish subtitles.
Certain Polish and non-English speaking films with English subtitles.
- films marked with the icon

Join the event on Facebook!
PROGRAMME:
1st WEEK (June 29 - July 5): TIME IS MONEY
2nd WEEK (July 6 - 12): WOMEN'S TIME
3rd WEEK (July 13 - 19): TIME OF LOVE
4th WEEK (July 20 - 26): TIME HEALS ALL WOUNDS
5th WEEK (July 27 - August 2): TIME: THE PAST & THE FUTURE
6th WEEK (August 3 - 9): THE TIME OF FULFILLMENT
7th WEEK (August 10 - 16): THE TIME OF MEN
8th WEEK (August 17 - 23): TRYING TIMES
9th WEEK (August 24 - 30): TIME IS THE GREATEST TEACHER

PROGRAMME in digital version (to download PDF click HERE):





1st WEEK (June 29 - July 5):
TIME IS MONEY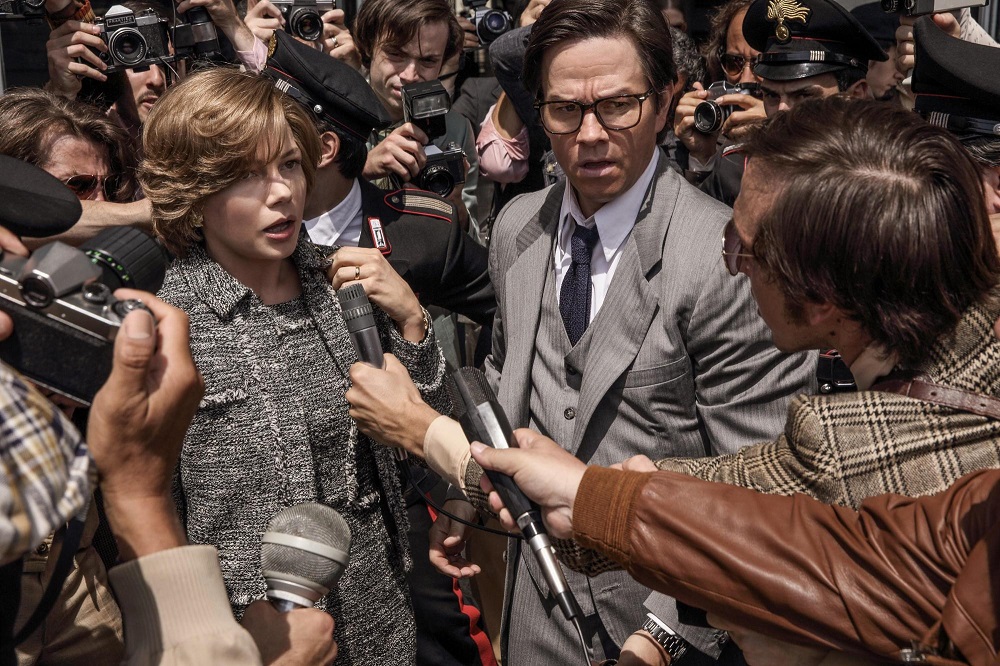 ALL THE MONEY IN THE WORLD | ALL THE MONEY IN THE WORLD
(Ridley Scott) US 2017, 134' EN/IT/ARA
AMERICAN HUSTLE | AMERICAN HUSTLE (David O. Russell) US 2013, 126' EN/ARA
BABY DRIVER | BABY DRIVER (Edgar Wright) GB/US 2017, 113' EN
BLOOD SIMPLE. | BLOOD SIMPLE. (Ethan Coen, Joel Coen) US 1984, 99' EN/ES
DJANGO | DJANGO (Quentin Tarantino) US 2012, 165' EN


KINGSMAN: THE GOLDEN CIRCLE | KINGSMAN: THE GOLDEN CIRCLE
(Matthew Vaughn) US 2017, 140' EN
MISS SLOANE | MISS SLOANE (John Madden) FR/US 2016, 132' EN
MOLLY'S GAME | MOLLY'S GAME (Aaron Sorkin) US 2017, 140' EN
SUBURBICON | SUBURBICON (George Clooney) US/GB 2017, 105' EN
WOLF OF WALL STREET | WOLF OF WALL STREET
(Martin Scorsese) US 2013, 179' EN

2nd WEEK (July 6 - 12):
CZAS KOBIET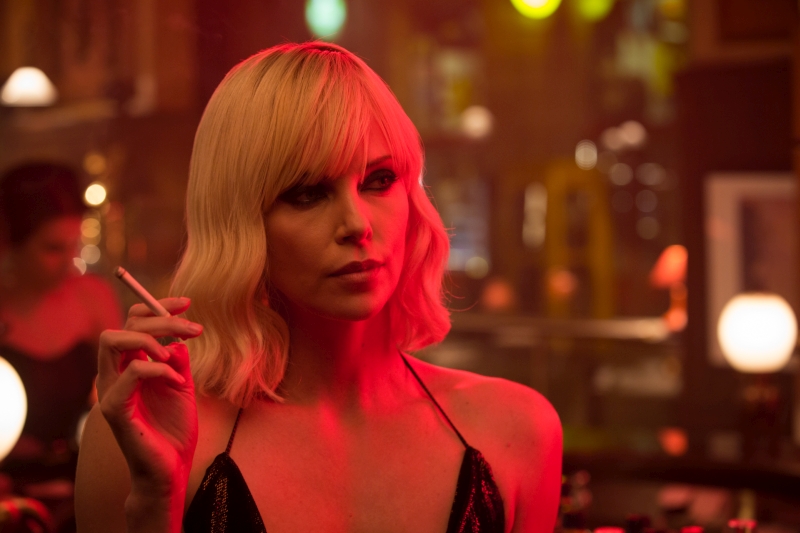 ATOMIC BLONDE | ATOMIC BLONDE (David Leitch) US 2017, 115' EN/DE/RU/SE
ELLES | ELLES (Małgorzata Szumowska) FR/PL/DE 2011, 96' FR/EN/PL
I, TONYA | I, TONYA (Craig Gillespie) US 2017, 119' EN
JUST LIKE OUR PARENTS | COMO NOSSOS PAIS (Laís Bodanzky) BR 2017, 102' PT
LADY BIRD | LADY BIRD (Greta Gerwig) US 2017, 93' EN
LADY MACBETH | LADY MACBETH (William Oldroyd) GB 2016, 89' EN
MAD MAX: FURY ROAD | MAD MAX: FURY ROAD
(George Miller) AU/US 2015, 120' EN
MADAME | MADAME (Amanda Sthers) FR 2017, 92' EN/ES/FR
MANIFESTO | MANIFESTO (Julian Rosefeldt) DE 2016, 95' EN
MARIA BY CALLAS | MARIA BY CALLAS (Tom Volf) FR 2017, 113' EN/FR/PL


RED SPARROW | RED SPARROW
(Francis Lawrence) US 2017, 140' EN/RU


SPOOR | POKOT
(Agnieszka Holland) PL 2016, 128' PL (with English subtitles)
STILL ALICE | STILL ALICE
(Richard Glatzer, Wash Westmoreland) US 2014, 99' EN
SUFFRAGETTE | SUFFRAGETTE (Sarah Gavron) GB 2015, 106' EN
TULLY | TULLY (Jason Reitman) US 2018, 96' EN
WHERE DO WE GO NOW? | ET MAINTENANT, ON VA OÙ?
(Nadine Labaki) FR/IT/LB/EG 2011, 110' ARA/RU/EN
3rd WEEK (July 13 - 19):
TIME OF LOVE

120 BPM | 120 BATTEMENTS PAR MINUTE
(Robin Campillo) FR 2017, 143' FR (with English subtitles)
ANNA KARENINA | ANNA KARENINA (Joe Wright) GB/FR 2012, 130' EN
EVERY DAY | EVERY DAY (Michael Sucsy) US 2018, 95' EN
FINDING YOUR FEET | FINDING YOUR FEET
(Richard Loncraine) GB 2017, 111' EN/FR
GOD'S OWN COUNTRY | GOD'S OWN COUNTRY (Francis Lee) GB 2017, 104' EN
HAMPSTEAD | HAMPSTEAD (Joel Hopkins) GB 2017, 102' EN
LOVER FOR A DAY | L'AMANT D'UN JOUR
(Philippe Garrel) FR 2017, 76' FR
MAUDIE | MAUDIE (Aisling Walsh) IE/CA 2016, 115' EN
PODATEK OD MIŁOŚCI | PODATEK OD MIŁOŚCI
(Bartłomiej Ignaciuk) PL 2018, 101' PL
ROMAN HOLIDAY | ROMAN HOLIDAY (William Wyler) US 1953, 118' EN/IT/DE


THE ART OF LOVING | SZTUKA KOCHANIA. HISTORIA MICHALINY WISŁOCKIEJ
(Maria Sadowska) PL 2016, 120' PL (with English subtitles)
THE BIG SICK | THE BIG SICK (Michael Showalter) US 2017, 120' EN/Urdu
THE LOVER | L'AMANT (Jean-Jacques Annaud) FR/GB/VN 1992, 115' EN


THE SHAPE OF WATER | THE SHAPE OF WATER
(Guillermo del Toro) US/CA/GB 2017, 123' EN/RU/American Sign Language
TULIP FEVER | TULIP FEVER (Justin Chadwick) US/GB 2017, 105' EN


WILD ROSES | WILD ROSES
(Anna Jadowska) PL 2017, 93' PL (with English subtitles)


4th WEEK (July 20 - 26):
TIME HEALS ALL WOUNDS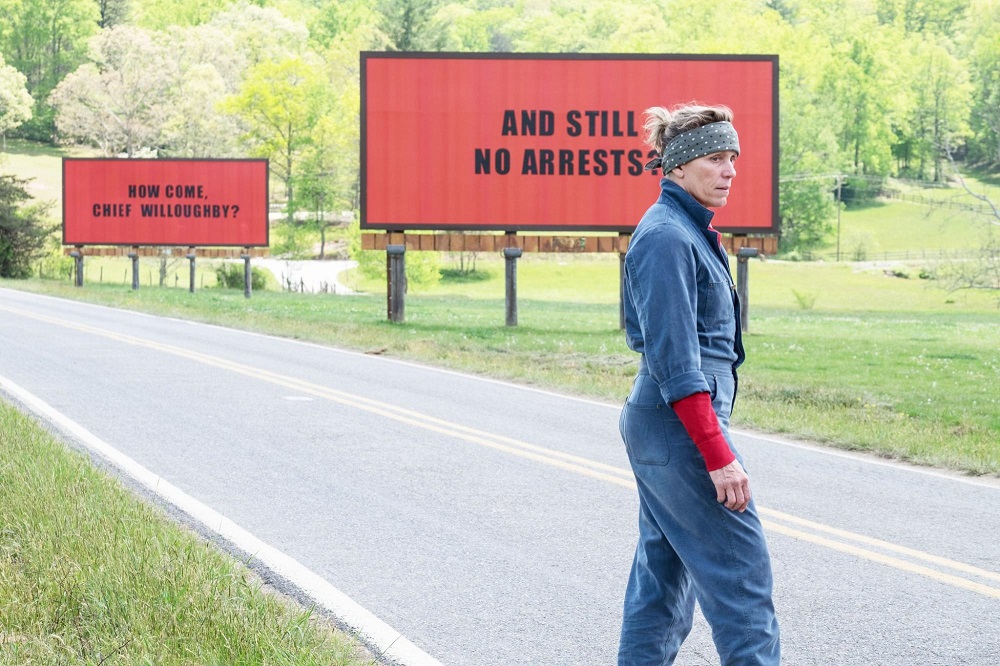 A FANTASTIC WOMAN | UNA MUJER FANTÁSTICA
(Sebastián Lelio) CL/US/DE/ES 2017, 105' ES (with English subtitles)
A GHOST STORY | A GHOST STORY (David Lowery) US 2017, 93' EN
BACK TO BURGUNDY | CE QUI NOUS LIE
(Cédric Klapisch) FR 2017, 114' FR/EN/ES


BIRDS ARE SINGING IN KIGALI | PTAKI ŚPIEWAJĄ W KIGALI
(K. Krauze, J. Kos-Krauze) PL 2017, 113' PL/EN/Kinyarwanda (with English subtitles)


I AM NOT A WITCH | I AM NOT A WITCH
(Rungano Nyoni) GB/FR 2017, 90' EN/Nyanja (with English subtitles)


IN THE FADE | AUS DEM NICHTS
(Fatih Akin) DE/FR 2017, 107' DE (with English subtitles)
MANCHESTER BY THE SEA | MANCHESTER BY THE SEA
(Kenneth Lonergan) US 2016, 137' EN
MOMMY | MOMMY (Xavier Dolan) CA 2014, 139' FR/EN


MUG | TWARZ
(Małgorzata Szumowska) PL 2017, 92' PL (with English subtitles)


PLAN B | PLAN B
(Kinga Dębska) PL 2017, 85' PL (with English subtitles)


SUMMER 1993 | ESTIU 1993
(Carla Simón) ES 2017, 97' ES (with English subtitles)
THE FLORIDA PROJECT | THE FLORIDA PROJECT (Sean Baker) US 2017, 115' EN
THE RED TURTLE | LA TORTUE ROUGE
(Michael Dudok de Wit) FR/BE 2016, 80' no dialogues


THREE BILLBOARDS OUTSIDE EBBING, MISSOURI | THREE BILLBOARDS
OUTSIDE EBBING, MISSOURI (Martin McDonagh) US 2017, 115' EN


WONDER | WONDER
(Stephen Chbosky) US 2017, 113' EN
5th WEEK (July 27- August):
TIME: THE PAST & THE FUTURE
ACH ŚPIJ KOCHANIE | ACH ŚPIJ KOCHANIE (Krzysztof Lang) PL 2017, 97' PL
AQUARIUS | AQUARIUS (Kleber Mendonça Filho) BR 2016, 142' PT


AVENGERS: INFINITY WAR | AVENGERS: INFINITY WAR
(Anthony Russo, Joe Russo) US 2018, 149' EN
BLADE RUNNER 2049 | BLADE RUNNER 2049
(Denis Villeneuve) UK/US/CA 2017, 163' EN/FI/JP/HU/RU/ES
DARKEST HOUR | DARKEST HOUR (Joe Wright) GB 2017, 126' EN
DUNKIRK | DUNKIRK (Christopher Nolan) US/GB/FR/NL 2017, 107' EN/FR/DE
EX MACHINA | EX MACHINA (Alex Garland) GB 2015, 108' EN
FRANTZ | FRANTZ (François Ozon) FR/DE 2016, 115' FR/DE
HHhH | HHhH (Cédric Jimenez) FR/GB/BE/US 2017, 120' EN
INCEPTION | INCEPTION (Christopher Nolan) US/GB 2010, 142' EN/JP/FR


I AM A KILLER | JESTEM MORDERCĄ
(Maciej Pieprzyca) PL 2016, 112' PL (with English subtitles)
LOUISE BY THE SHORE | LOUISE EN HIVER
(Jean-François Laguionie) BE/FR/CA 2016, 70' FR


STAR WARS; THE LAST JEDI | STAR WARS: THE LAST JEDI
(Rian Johnson) US 2017, 151' EN
THE CURIOUS CASE OF BENJAMIN BUTTON
| THE CURIOUS CASE OF BENJAMIN BUTTON (David Fincher) US 2008, 166' EN/RU/FR
THE DEATH OF STALIN | THE DEATH OF STALIN
(Armando Iannucci) GB/FR/BE 2017, 107' EN
THEIR FINEST | THEIR FINEST (Lone Scherfig) GB 2016, 116' EN
THE ZOOKEEPER'S WIFE | THE ZOOKEEPER'S WIFE (Niki Caro) US 2016, 127' EN

6th WEEK (August 3 - 9):
THE TIME OF FULFILLMENT
20 000 DAYS ON EARTH | 20,000 DAYS ON EARTH
(Jane Pollard, Iain Forsyth) GB, 97' EN
CALL ME BY YOUR NAME | CALL ME BY YOUR NAME
(Luca Guadagnino) IT/FR/BR/US 2017, 132' EN/IT/FR/DE
HEAVEN IS FOR REAL | HEAVEN IS FOR REAL
(Randall Wallace) US 2014, 110' EN
LOVING VINCENT | LOVING VINCENT
(Dorota Kobiela, Hugh Welchman) PL/GB 2017, 95' EN
ON BODY AND SOUL | TESTRŐL ÉS LÉLEKRŐL (Ildikó Enyedi) HU 2017, 116' HU
PATERSON | PATERSON (Jim Jarmusch) FR/DE/US 2016, 118' EN/IT
PHANTOM THREAD | PHANTOM THREAD
(Paul Thomas Anderson) US 2017, 131' EN


PHOTON | PHOTON
(Norman Leto) PL 2017, 107' PL (with English subtitles)
PROFESOR MARSTON & THE WONDER WOMEN
| PROFESSOR MARSTON & THE WONDER WOMEN (Angela Robinson) US 2017, 108' EN
RADIANCE | HIKARI (Naomi Kawase) JP/FR 2017, 101' JP


THE FASTEST | NAJLEPSZY
(Łukasz Palkowski) PL 2017, 110' PL (with English subtitles)


THE MAN WITH THE MAGIC BOX | CZŁOWIEK Z MAGICZNYM PUDEŁKIEM
(Bodo Kox) PL 2017, 106' PL (with English subtitles)
THE PLACE | THE PLACE (Paolo Genovese), IT 2017, 105' IT


THE SQUARE | THE SQUARE
(Ruben Östlund) SE/DE/FR/DK 2017, 146' EN/SE/DK ( with English subtitles)


TOWER. A BRIGHT DAY. | WIEŻA. JASNY DZIEŃ.
(Jagoda Szelc) PL 2017, 111' PL ( with English subtitles)
WHIPLASH | WHIPLASH (Damien Chazelle) US 2014, 106' EN
WONDER WHEEL | WONDER WHEEL (Woody Allen) US 2017, 102' EN

7th WEEK (August 10 - 16):
THE TIME OF MEN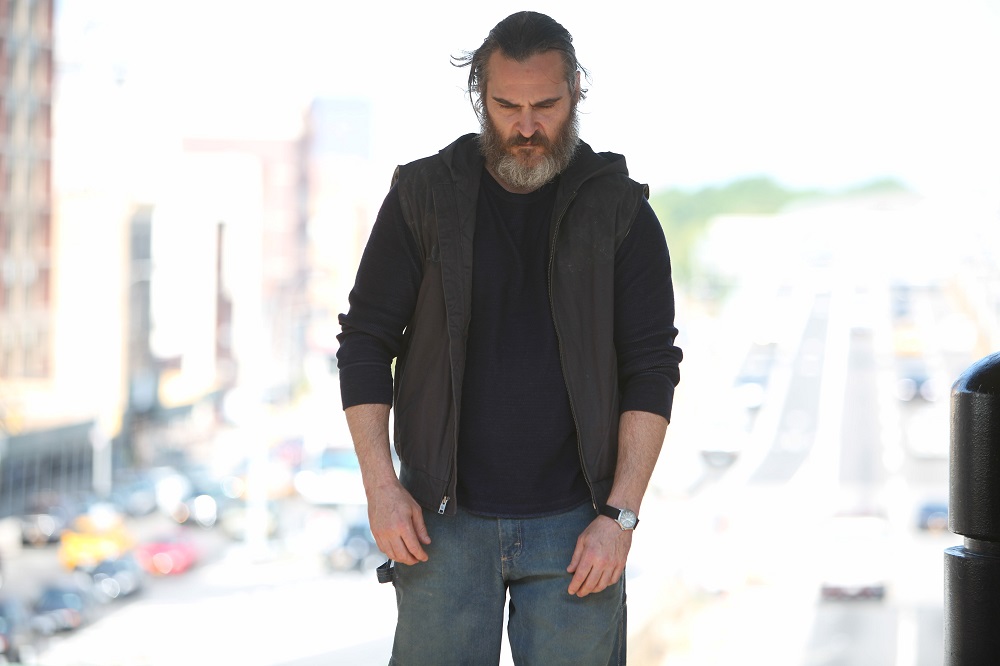 A MAN CALLED OVE | EN MAN SOM ETER OVE
(Hannes Holm) SE 2015, 116' SE/Persian


BEYOND WORDS | POMIĘDZY SŁOWAMI
(Urszula Antoniak) NL/DE/PL 2017, 85' PL/DE (with English subtitles)
BORG MCENROE | BORG MCENROE
(Janus Metz Pedersen) DK/FI/SE 2017, 108' EN/SE/FR/DE/ES
MARSHLAND | LA ISLA MINIMA (Alberto Rodríguez) ES 2014, 105' ES
MŁYNARSKI. PIOSENKA FINAŁOWA | MŁYNARSKI. PIOSENKA FINAŁOWA
(Alicja Albrecht) PL 2017, 90' PL
OSLO, 31 AUGUST | OSLO, 31. AUGUST (Joachim Trier), NO 2011, 96' NO
PITBULL. OSTATNI PIES | PITBULL. OSTATNI PIES
(Władysław Pasikowski) PL 2018, 123' PL
PRISONERS | PRISONERS (Denis Villeneuve) US 2013, 146' EN
RETURN TO MONTAUK | RETURN TO MONTAUK
(Volker Schlöndorff) DE/FR/IE 2017, 106' EN/FR/DE


SILENT NIGHT | CICHA NOC
(Piotr Domalewski) PL 2017, 101' PL (with English subtitles)
THE DISASTER ARTIST | THE DISASTER ARTIST (James Franco) US 2017, 103' EN


THE DOUBLE LOVER | L'AMANT DOUBLE
(François Ozon) FR/BE 2017, 110' FR (with English subtitles)
THE GREAT BEAUTY | LA GRANDE BELLEZZA
(Paolo Sorrentino) FR/IT 2013, 144' IT/ES/JP


THE LAST FAMILY | OSTATNIA RODZINA
(Jan P. Matuszyński) PL 2016, 123' PL (with English subtitles)
THE THEORY OF EVERYTHING | THE THEORY OF EVERYTHING
(James Marsh) GB 2015, 123' EN


WINTER BROTHERS | VINTERBRØDRE
(Hlynur Pálmason) DK 2017, 100' DK (with English subtitles)
YOU WERE NEVER REALLY HERE | YOU WERE NEVER REALLY HERE
(Lynne Ramsay) GB/FR/US 2017, 90' EN
8th WEEK (August 17 - 23):
TRYING TIMES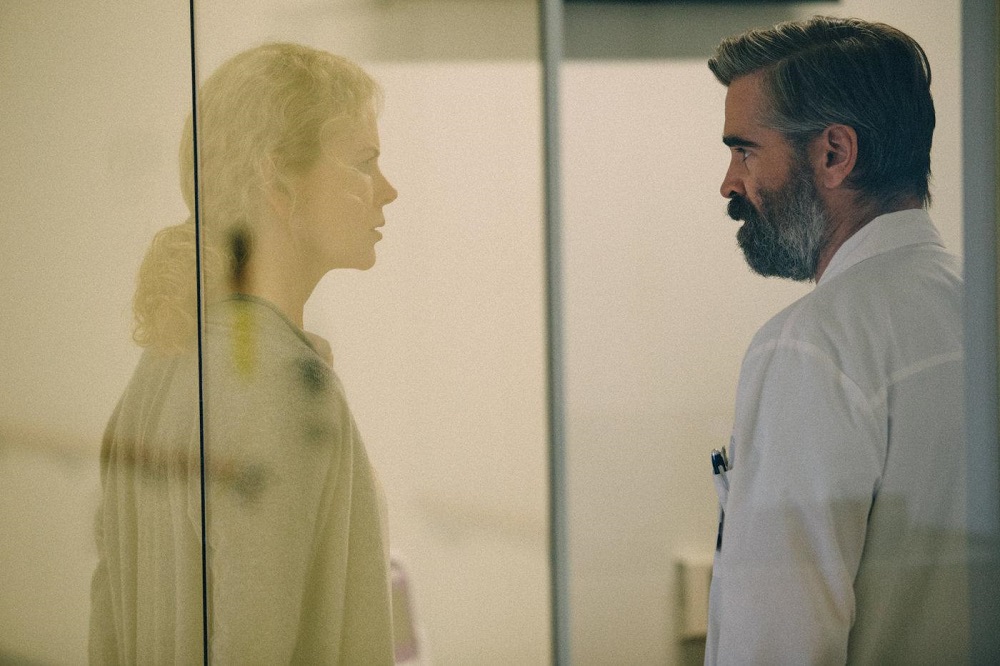 A GIRL IN THE FOG | LA RAGAZZA NELLA NEBBIA
(Donato Carrisi) IT/FR/DE 2017, 129' IT
A QUIET PLACE | A QUIET PLACE
(John Krasinski) US 2018, 91' EN/American Sign Language
A STREETCAR NAMED DESIRE | A STREETCAR NAMED DESIRE
(Elia Kazan) US 1951, 122' EN
GAME NIGHT | GAME NIGHT
(John Francis Daley, Jonathan Goldstein) US 2018, 100' EN


HAPPY END | HAPPY END
(Michael Haneke) AT/FR/DE, 108' FR/EN (with English subtitles)


IDA | IDA
(Paweł Pawlikowski) PL/DK 2013, 80' PL/FR/Latin (with English subtitles)


ISLE OF DOGS | ISLE OF DOGS
(Wes Anderson) DE/US 2018, 101' EN
IT | IT (Andres Muschietti) US 2017, 135' EN
KOMUNIA | KOMUNIA (Anna Zamecka) PL 2016, 72' PL


LOVELESS | NELYUBOV
(Andriej Zwiagincew) RU/FR/BE/DE 2017, 127' RU (with English subtitles)


MORDERSTWO W ORIENT EXPRESSIE | MURDER ON THE ORIENT EXPRESS
(Kenneth Branagh) US/MT 2017, 114' EN


PANIC ATTACK | PANIC ATTACK
(Paweł Maślona) PL 2017, 100' PL (with English subtitles)


SIERANEVADA | SIERANEVADA
(Cristi Puiu) RO/FR/BA/HR/MK 2016, 174' RO (with English subtitles)
THE KILLING OF A SACRED DEER | THE KILLING OF A SACRED DEER
(Yorgos Lanthimos) GB/IE/US 2017, 121' EN
THE LEISURE SEEKER | THE LEISURE SEEKER
(Paolo Virzì) IT/FR 2017, 112' EN
THE PARTY | THE PARTY (Sally Potter) GB 2017, 71' EN
THE POST | THE POST (Steven Spielberg) US/GB 2017, 115' EN
THE SHINING | THE SHINING (Stanley Kubrick) US/GB 1980, 120' EN


WILD TALES | RELATOS SALVAJES
(Damián Szifron) AR/ES 2014, 122' ES (with English subtitles)
9th WEEK (August 24 - 30):
TIME IS THE GREATEST TEACHER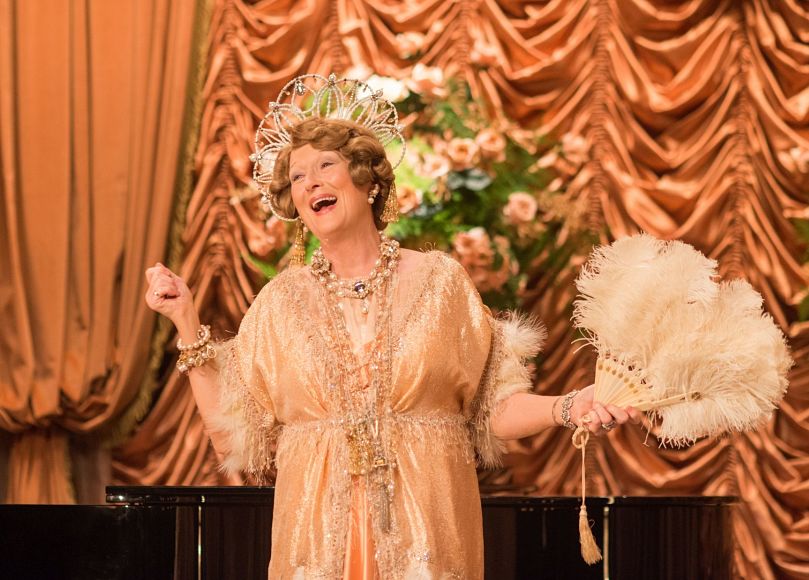 BREAKFAST AT TIFFANY'S | BREAKFAST AT TIFFANY'S
(Blake Edwards) US 1961, 115' EN
BREATHE | BREATHE (Andy Serkis) GB 2017, 118' EN
COFEE AND CIGARETTES | COFFEE AND CIGARETTES
(Jim Jarmusch) US 2003, 95' EN
DISCO POLO | DISCO POLO (Maciej Bochniak) PL 2015, 108' PL
FLORENCE FOSTER JENKINS | FLORENCE FOSTER JENKINS
(Stephen Frears) US 2016, 110' EN/DE/IT/RU


GIFTED | GIFTED
(Marc Webb) US 2017, 101' EN
GOTOWI NA WSZYSTKO. EXTERMINATOR
| GOTOWI NA WSZYSTKO. EXTERMINATOR (Michał Rogalski) PL 2017, 117' PL
ICE MOTHER | BÁBA Z LEDU (Bohdan Sláma) CZ/FR/SK 2017, 106' CZ
KEDI | KEDI (Ceyda Torun) TR/US 2016, 80' TR
LA LA LAND | LA LA LAND (Damien Chazelle) US 2016, 128' EN
NAJBRZYDSZY SAMOCHÓD ŚWIATA | NAJBRZYDSZY SAMOCHÓD ŚWIATA
(Grzegorz Szczepaniak) PL 2017, 47' PL
+ ŚLIMAKI | ŚLIMAKI (Grzegorz Szczepaniak) PL 2015, 29' PL
PARIS CAN WAIT | PARIS CAN WAIT (Eleanor Coppola) US 2016, 92' EN/FR


PERFECT STRANGERS | PERFETTI SCONOSCIUTI
(Paolo Genovese) IT 2016, 97' IT (with English subtitles)


PLANET SINGLE | PLANETA SINGLI
(Mitja Okorn) PL 2016, 136' PL (with English subtitles)
SINGIN' IN THE RAIN | SINGIN' IN THE RAIN
(Stanley Donen, Gene Kelly) US 1952, 103' EN
SUBMARINE | SUBMARINE (Richard Ayoade) US/GB 2010, 97' EN


THE OTHER SIDE OF HOPE | TOIVON TUOLLA PUOLEN
(Aki Kaurismäki) DE/FI 2017, 101' FI/EN/ARA/SE (with English subtitles)
THE QUEEN OF SPAIN | LA REINA DE ESPAÑA
(Fernando Trueba) ES 2016, 128' ES/EN
TWO IS A FAMILY | DEMAIN TOUT COMMENCE
(Hugo Gélin) FR/GB 2017, 118' FR/EN