| | |
| --- | --- |
| | 13th African Film Festival |
13. AFRICAN FILM FESTIVAL
April 16-22, 2018
Kino Pod Baranami
Kino Pod Baranami once again is proud to welcome the African Film Festival - an extraordinary film review, which allows the Polish audiences to get to know Africa from the perspective of its inhabitants. On screen: original feature films, as well as fascinating documentaries and a set of lusophone short films. All films will be presented in original versions with both Polish and English subtitles.
This year's main theme is #BlackFilmsMatter, a reference to an international movement started by African-Americans fighting against discrimination and racially motivated violence. The festival's motto is not a coincidence, the main goal of this event is not only to promote African cinema in Poland, but to start a debate about important social and political issues relevant to communities in Africa and around the world.

In her documentary Tickling Giants, Sara Taksler asks important questions about the freedom of speech and the power of humour. It's a story of dr Bassem Youssef, known as the "Egyptian version of Jon Stewart" - a legendary host of the American Daily Show. Following his hero's footsteps, Youssef has been publicly commenting the political situation in his country on his own satirical TV show, which has been disapproved by the Egyptian authorities to say the least. His work on promoting democratic standards resulted in an official arrest warrant and worldwide recognition, when in 2013 he was named one of the "100 most influential people in the world" by Time magazine. Khaled Diab presents an original take on Egyptian reality with his comedy-drama Induced Labor. It is a deeply ironic story of a married couple trying to get a visa and move to the United States. As their last application has been denied, despair takes over - they lock themselves inside an American embassy. They induce the birth of their children hoping this will ensure their American citizenship.
The protagonist of Julia Dahr's documentary Thank You for the Rain also refuses to give up. He is one of many Kenyan farmers struggling with the side effects of global warming. Instead of just standing by, he tries to mobilize the local community and goes to an international conference on climate change in Paris in order to find some help.

The festival gives voice to people from South Africa, struggling with such difficulties as those shown in Ellen: The Story of Ellen Pakkies, a moving drama inspired by true events. Director Daryne Joshua, creator of the film Call Me Thief presented at the last year's festival, exposes the limitations of South Africa's justice system, lack of support for the poor and destructive power of drug addiction. In the film High Fantasy Jenna Bass puts her protagonists in rather unusual circumstances by switching their bodies. Mixing dark humour with science-fiction, she calls for a reality check for those, who think that superficial tolerance works in a world of systemic inequality. Michael Matthews's directorial debut Five Fingers for Marseilles is a western-like tale about a man put in prison for killing two corrupted police officers under apartheid. After coming back home twenty years later he discovers, that the oppressive system hasn't changed and the victims have now become the perpetrators.

The programme of African Film Festival also includes brilliant work from upcoming directors, many of whom have previously gained experience in other areas of film production. Among them is Likarion Wainana, Kenyan theatre director and short film creator. His first full-length film Supa Modo is a moving story of a terminally ill girl who dreams of playing a superhero in a movie. Soon enough the whole village comes together to make sure her dream comes true. Berni Goldblat presents the often difficult process of growing up and discovering one's true identity in his first feature Wallay. It centers around a troubled teenage boy born in France, who is sent to live with his family in Burkina Faso, where he learns all about responsibility and respect for his own roots. The film stars Ibrahim Koma, an incredibly talented actor whom the viewers will also see in the political thriller Wùlu. In this riveting full-length debut by Daouda Coulibaly. Koma plays an honest citizen turned first into a smuggler and finally a real drug business mogul. Ali, the Goat & Ibrahim is the second feature-length film created by Sharif El-Bindari. It is a surreal story of a man who believes his girlfriend has reincarnated as a goat and goes on a journey around Egypt hoping to set her soul free.

Apart from the obvious visual talent displayed by African filmmakers, their work is often a real feast for music lovers. The viewers will hear the beautiful voice of Félicité - a single mother, making a living as a singer in the local bar, who roams the city streets to find money for her son's surgery. The film created by Alain Gomis received a Silver Bear in Berlin, was the Senegalese candidate for Oscar (the Best Foreign Language Film) and the first film ever submitted by Senegal for the Academy Awards.
During the screening of Quino Piñero's documentary New Voices in an Old Flower, Kino Pod Baranami will be filled with modern Ethiopian music combining traditional instruments with electronics and hip hop. Piñero takes the audience for a trip around the Ethiopian capital, showing people who have mastered the art of taking their musical heritage into a new era. The screening will be followed by a fashion show of the Krakow-based Fair Trade company KOKOworld.

During the Festival Kino Pod Baranami will also present a set of short films from the Portuguese-speaking African countries. Participants of this screening will meet a woman making jewelry out of fish scales, observe the local rituals connected to death and join the protagonists leaving home in their search for a better life.

All films will be presented in original version, with Polish and English subtitles.
TICKETS:
22 PLN (regular)
15 PLN (discount)
Entry pass (13 screenings): 104 PLN
*To buy an Entry pass online, contact kasa@kinopodbaranami.pl
PROGRAMME:

Monday, April 16
19.00 ALI, THE GOAT & IBRAHIM | ALI MIZAH WA IBRAHIM
dir. Sharif El-Bindari, Egypt/France/Qatar/UAE/Germany 2016, 92'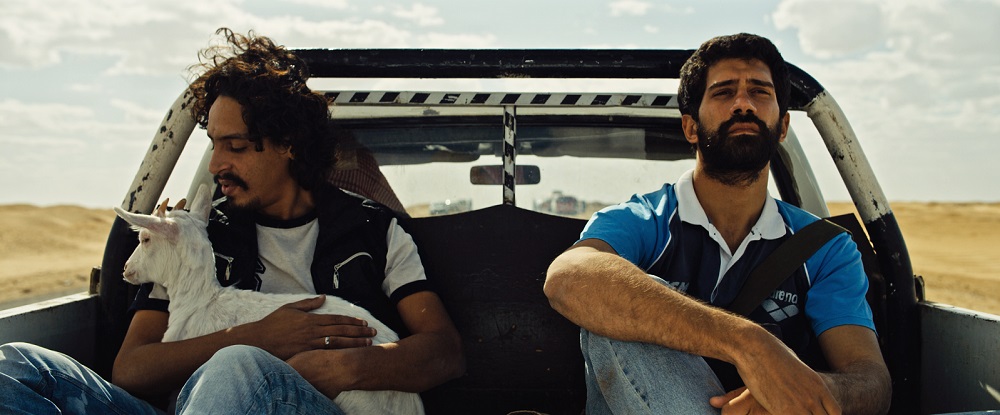 20.45 TICKLING GIANTS | TICKLING GIANTS
dir. Sara Taksler, USA 2016, 111' (documentary)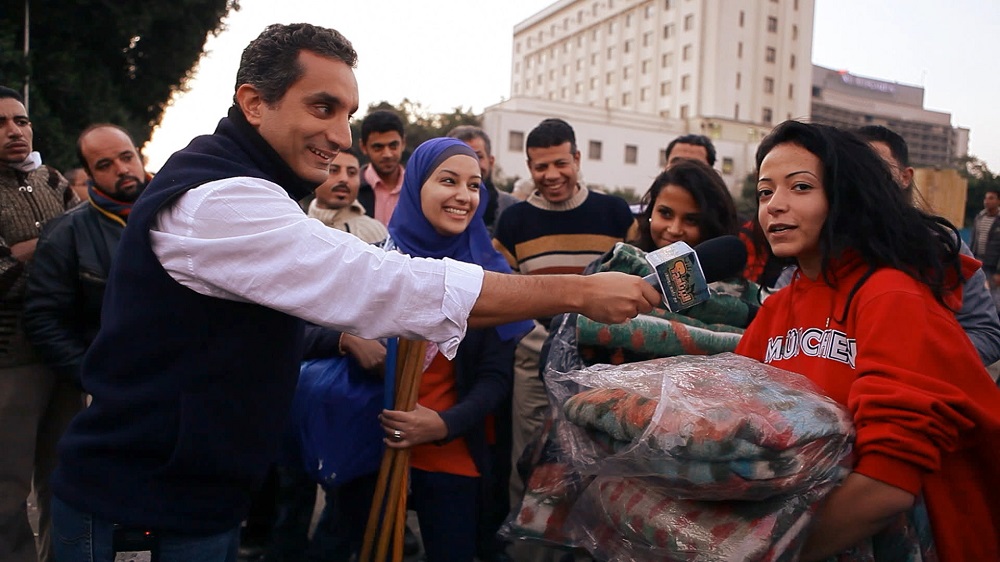 Tuesday, April 17
19.00 THANK YOU FOR THE RAIN | THANK YOU FOR THE RAIN
dir. Julia Dahr, Norway/Great Britain/Kenya 2017, 90' (documentary)

(c) Julie Lillesæter 2017
20.45 FIVE FINGERS FOR MARSEILLES | FIVE FINGERS FOR MARSEILLES
dir. Michael Matthews, South Africa 2017, 120'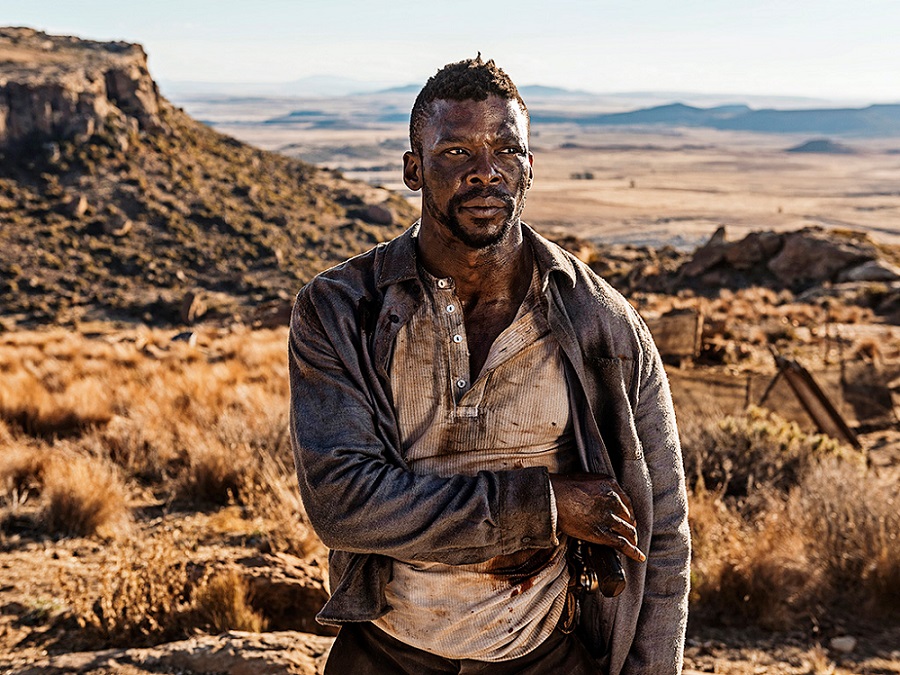 Wednesday, April 18
19.00 HIGH FANTASY | HIGH FANTASY
dir. Jenna Bass, South Africa 2017, 71'
Thursday, April 19
19.00 NEW VOICES IN AN OLD FLOWER | NEW VOICES IN AN OLD FLOWER
dir. Quino Piñero, Ethiopia/Great Britain 2017, 69' (documentary)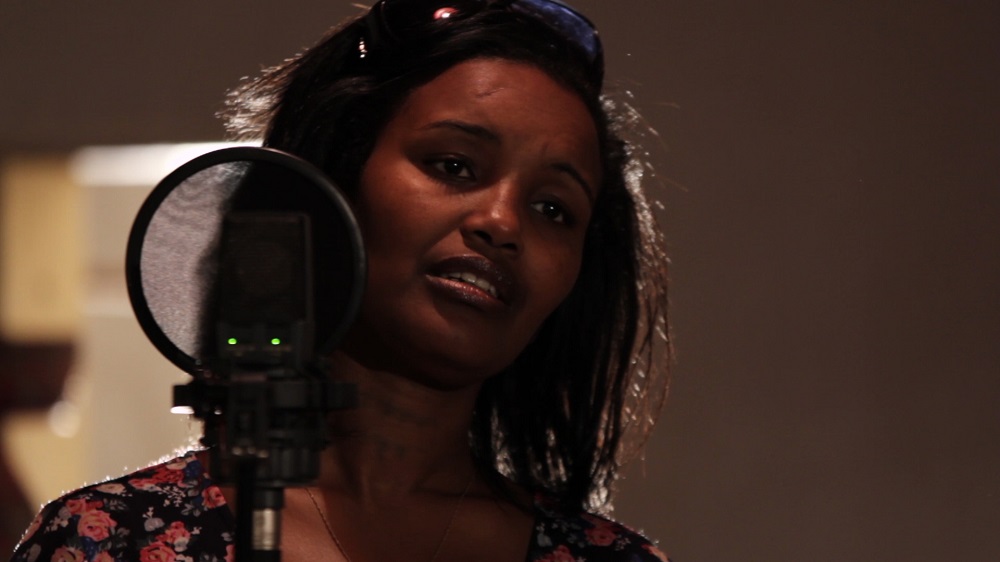 + KOKOworld fashion show
21.15 WALLAY | WALLAY
dir. Berni Goldblat, France/Burkina Faso 2017, 84'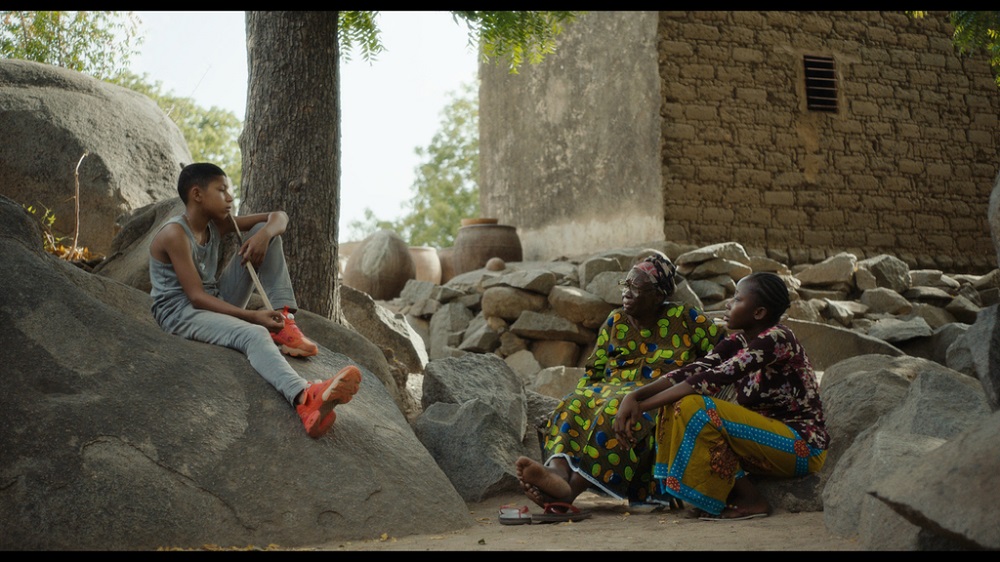 (c) Nina Robinson
Friday, April 20
19.00 WÙLU | WÙLU
dir. Daouda Coulibaly, France/Senegal/Mali 2017, 95'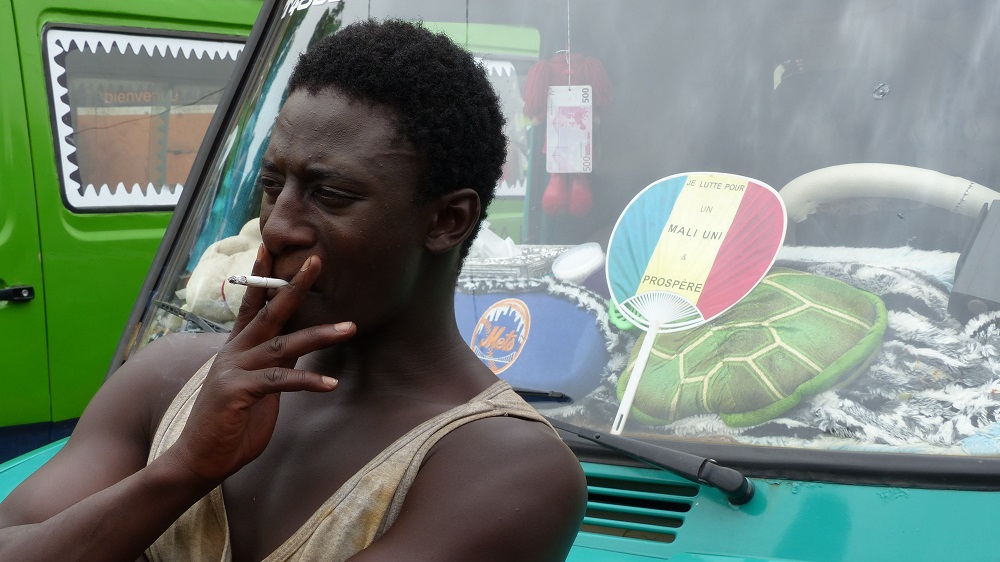 20.45 ELLEN | ELLEN: DIE STORIE VAN ELLEN PAKKIES
dir. Daryne Joshua, South Africa 2018, 123'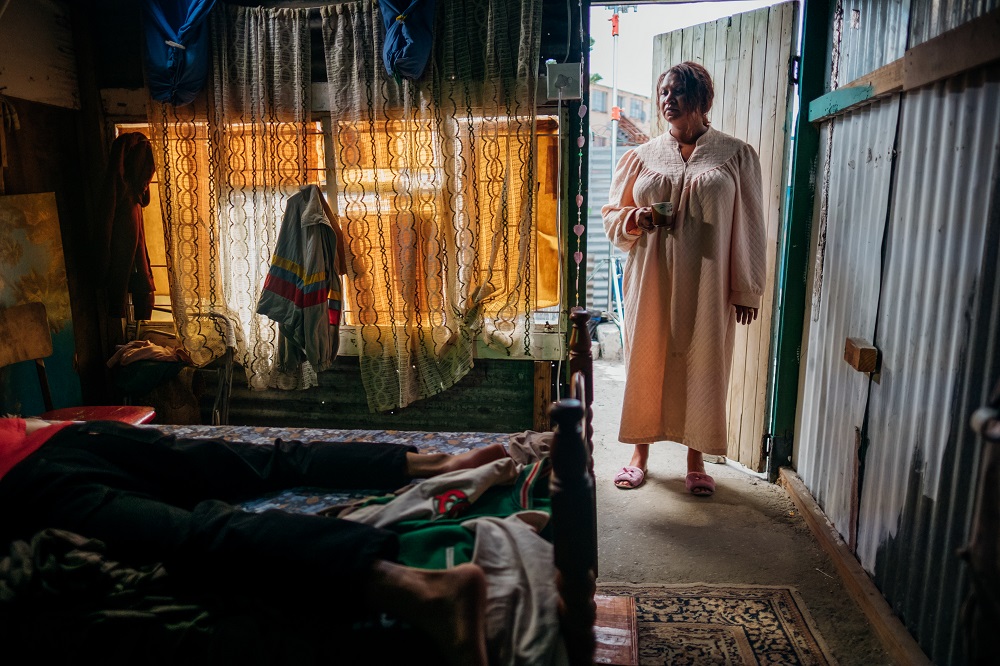 Saturday, April 21
19.00 INDUCED LABOUR | TALQ SENAEE
dir. Khaled Diab, Egypt 2017, 90'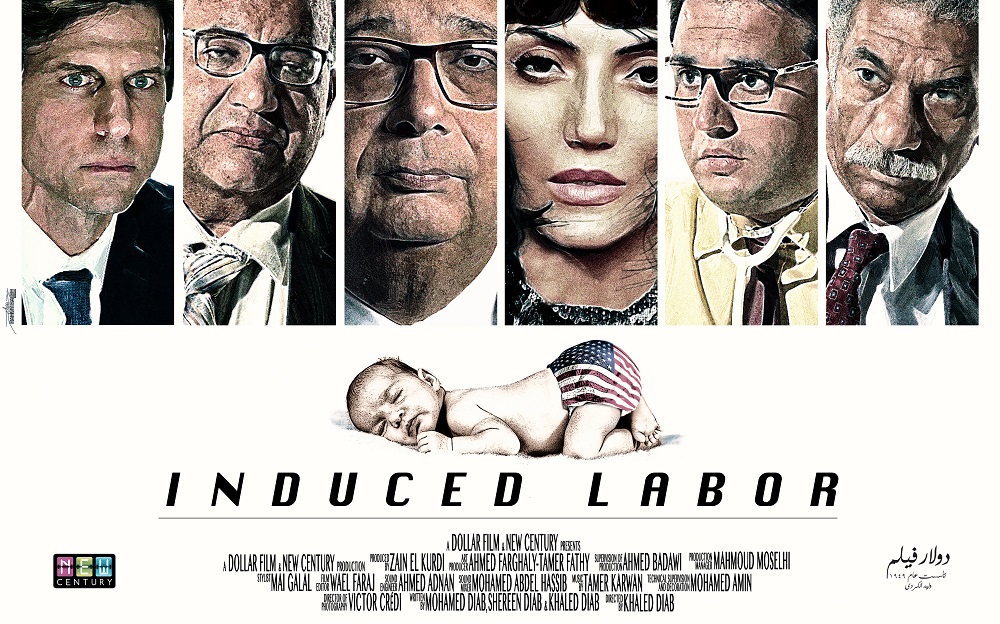 20.45 FÉLICITÉ | FÉLICITÉ
dir. Alain Gomis, France/Belgium/Senegal/Germany/Lebanon 2017, 129'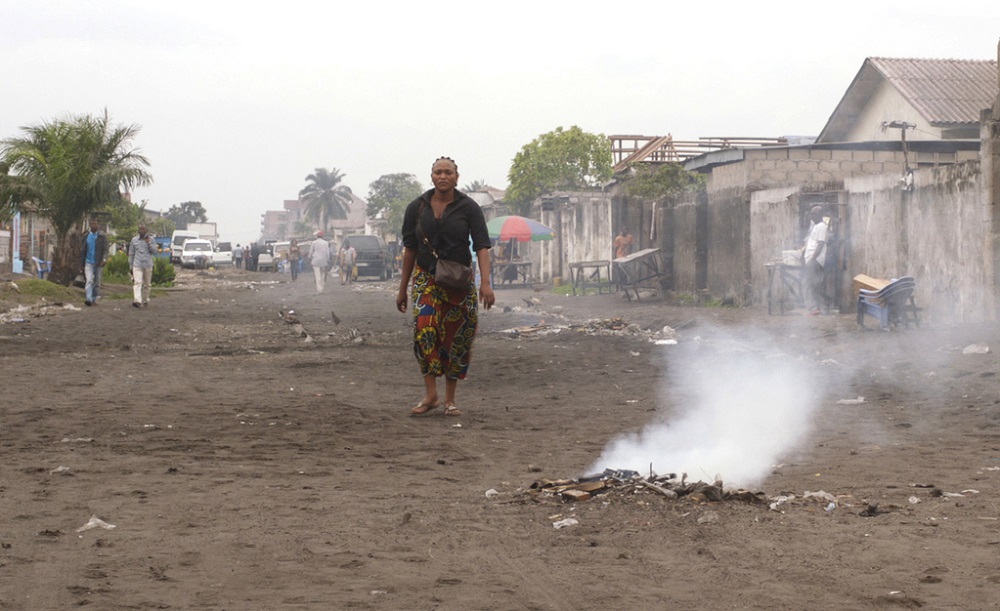 Sunday, April 22
19.00 SUPA MODO | SUPA MODO
dir. Likarion Wainaina, Germany/Kenya 2018, 73'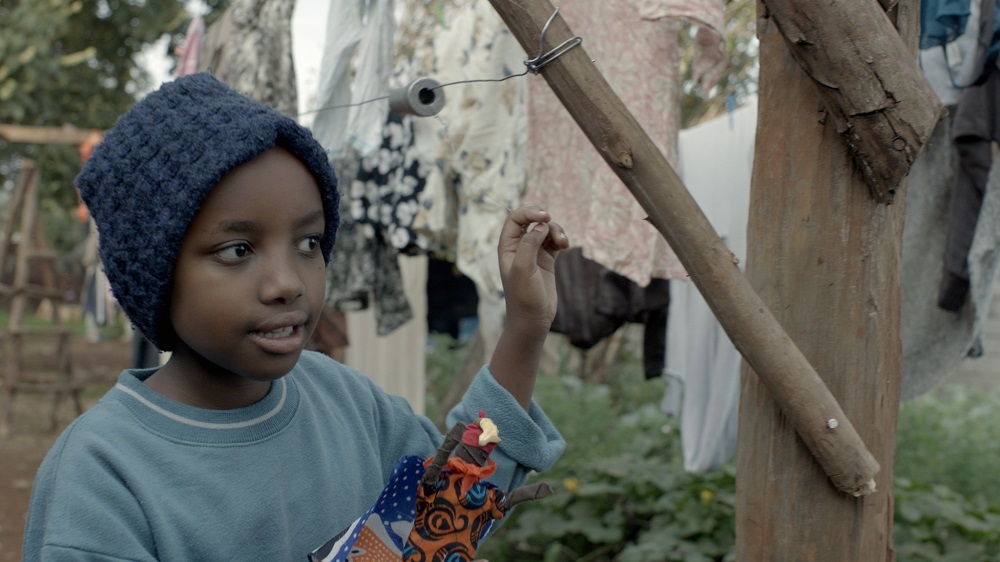 20.45 SET OF SHORT FILMS, 95'
BIOJOIAS | BIOJOIAS - BIŻUTERIA Z RYBICH ŁUSEK Z WYSP ZIELONEGO PRZYLĄDKA
dir. Edson Silva Delgado, Poland/Cape Verde 2017, 3' (documentary)
LITTLE MAID | MINA KIÁ
dir. Katya Aragão, São Tomé and Príncipe 2017, 20'
FOR MY LAND | PÁ NHA TÉRA
dir. Rui Manuel da Costa, Guinea Bissau 2017, 14' (documentary)
TIME TO GO | HORA DI BAI
dir. Samira Vera-Cruz, Cape Verde 2016, 24' (documentary)
TRACKS | PERCUSOS
dir. Mauro Pereira, Angola 2017, 20' (documentary)
YOUR RELIGION | VESTINDO A RELIGIAO
dir. Lisa Persson, Mozambique 2017, 14' (documentary)
SPOT:
ORGANIZERS:
Kino Pod Baranami
FilmGramm Foundation
PARTNER:
KOKOWorld