| | |
| --- | --- |
| | |
3. EMIRATI FILM REVIEW
April 6-8, 2018
Kino Pod Baranami


Between April 6 and 8, third edition of Emirati Film Review organised by Nahda Foundation, in partnership with ImageNation, MAD Solutions and Arab Film Studio from Abu Dhabi, will take place at Kino Pod Baranami. The event is held under the honorary patronage of the United Arab Emirates Embassy in Poland.
United Arab Emirates are a rather small country located at the Arab Gulf, which has built its position on trade and tourism. At the same time, it is an important centre of Arab culture, as well as local cinema, which has been fairly unknown in Poland so far. Dubai International Film Festival and Abu Dhabi Film Festival are currently the main two events helping to promote Emirati films around the globe.

For the third time Kino Pod Baranami is going to be the host of Emirati Film Review. It is a unique project allowing Polish viewers to get to know the achievements of the growing Emirati film industry. Among many others this year, they will be able to see the Muhr Award nominee, Abdullah by Emirati director and composer Humaid Alsuwaidi. It is a story of a man who has been fascinated by music since he was a small kid. Unfortunately, the strict rules in his household meant he had to hide his passion from his loved ones. Ali F. Mostafa's film The Worthy is a dystopian thriller, in which a group of people fights for survival in a world without clear water.

The programme also includes award-winning short films, such as Karouma - an animated tale about a boy leaving his family nest to pursue his dreams. This inspiring film by Boubaker Boukhari has received an award for the Best Animated Short Film in New York. Saeed Rashed's directorial debut Face the Music tells the story of a musician with a deformed face, who is now forced to show himself to the world. Among other upcoming directors, Jaafar Al Madhoon will present his comedy short Rattled, about a man using a lucky ring in order to find himself a wife. The viewers in Krakow will also have a chance to see documentary shorts from the series Lest We Forget, an incredible initiative of Salama Bint Hamdan Al Nahyan Foundation. In this project, the Foundation together with ImageNation Abu Dhabi, have created a series of short documentary films with personal stories of the first generation UAE citizens. Participants of this screening will see potraits of some extraordinary women and hear stories behind traditional Emirati ornaments. Another production presenting brave women chasing their dreams will be the film She directed by Philip Rachid. The screening at Kino Pod Baranami is also a unique opportunity to see an episode of a new Emirati legal drama series Justice.

Emirati Film Review is also a rare chance to meet people directly engaged in the process of making Emirati films. As a guest of the event this year, Kino Pod Baranami is going to welcome Hana Kazim - an executive producer at ImageNation Abu Dhabi, the biggest media company in the Arab world.
All films will be presented in original version, with Polish and English subtitles.
PROGRAMME:

Friday, April 6
19.15 THE WORTHY | THE WORTHY
dir. Ali Mostafa, Romania/United Arab Emirates 2016, 100'
Q&A session with Hana Kazim, representing ImageNation Abu Dhabi.

Saturday, April 7
19.15 ABDULLAH | ABDULLAH
dir. Humaid Alsuwaidi, United Arab Emirates 2015, 97'

Sunday, April 8
19.15 SET OF SHORT FILMS
United Arab Emirates 2016-2017, 109'
TICKETS:
22 PLN (regular) | 15 PLN (discount)
Entry pass (3 screenings): 30 PLN
*To buy an Entry pass online, contact kasa@kinopodbaranami.pl.
ABOUT THE FILMS:

ABDULLAH | ABDULLAH
dir. Humaid Alsuwaidi, United Arab Emirates 2015, 97'
Dubai IFF 2015: main competition - Muhr Emirati Award nomination
Growing up in a very conservative family where many things are 'haram', Abdullah struggles over the years to hide his love for music.
THE WORTHY | THE WORTHY
dir. Ali Mostafa, Romania/United Arab Emirates 2016, 100'
A thriller set in a dystopian future which has been plunged into chaos due to a chronic water shortage. The story follows a small group of survivors seeking refuge with the only remaining source of clear water source in the area. When two visitors infiltrate their compound, they soon become pawns in a test for survival, where only one of them shall be chosen worthy.
SET OF SHORT FILMS, duration: 109'

FACE THE MUSIC | FACE THE MUSIC
dir. Saeed Rashed, United Arab Emirates 2017, 9'
Yousef, a performing artist, lives a life in the shadow, hiding his disfigured face after a serious accident. Not until he is faced with further hardship, will he confront his fears and step up to the light.
JUSTICE | QALB AL ADALAH
dir. Ahmed Khaled, United Arab Emirates 2017, 37'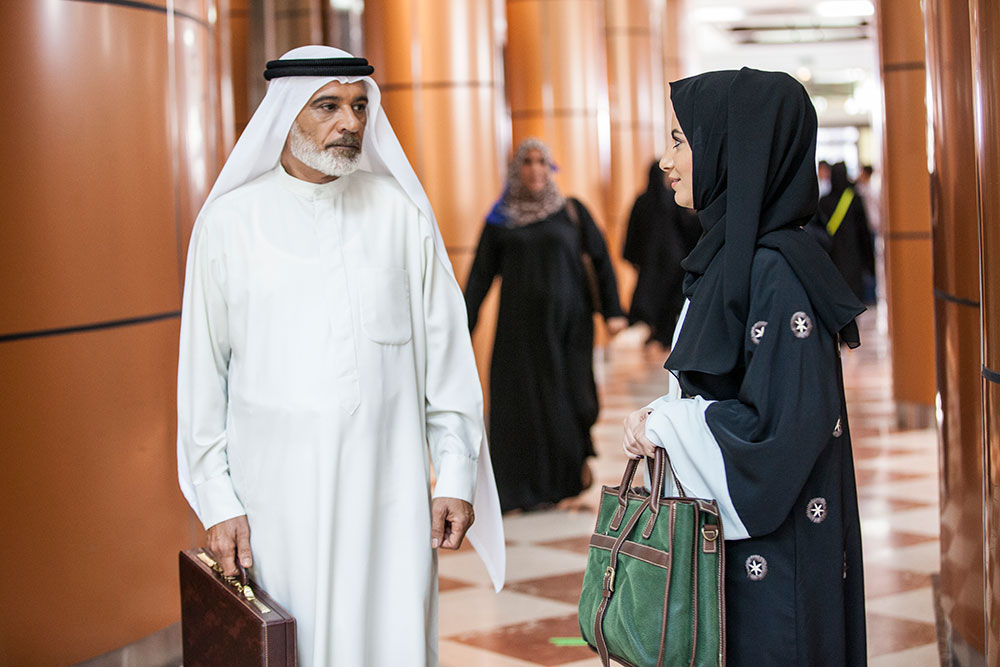 Inspired by real cases from the UAE Justice System, Justice is a compelling legal and family drama set in Abu Dhabi. In this bustling metropolis lives Farah, a passionate, ambitious young Emirati, who has just returned from the U.S. with her degree in law. During her years in the States, Farah has grown accustomed to a certain level of freedom and independence and now struggles to read just to family life and local customs. Farah's father Hassan is one of the UAE's top lawyers and she has always looked up to him. He has big plans for his daughter, but Farah is determined to succeed on her own. Things get complicated when she falls for Khalid, a successful prosecutor , and is eventually forced to choose between her career and her love life.
KAROUMA | KAROUMA
dir. Boubaker Boukhari, United Arab Emirates 2016, 12'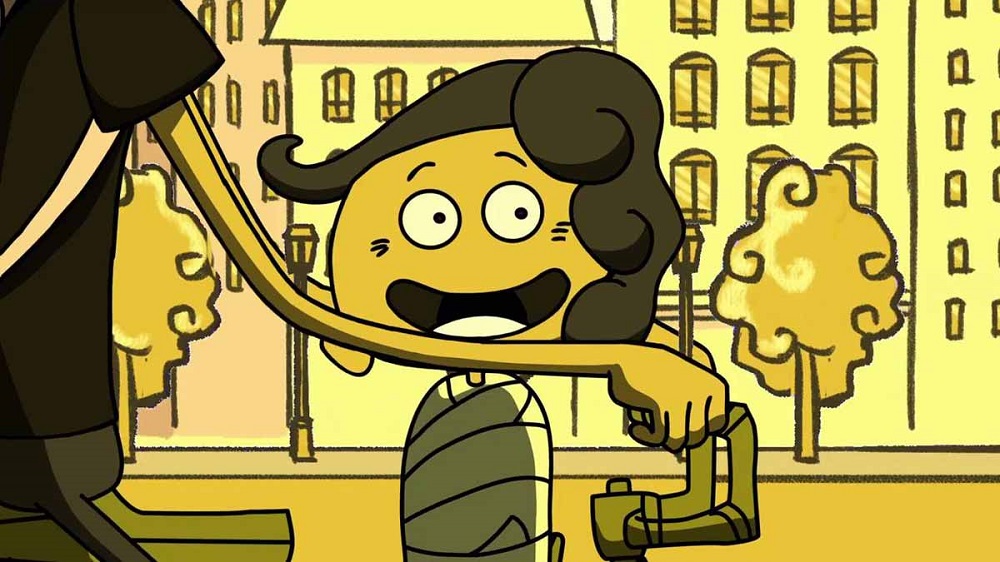 New York Shorts Festival 2016: Best Animated Film
Pennine Film Festival 2016: Best Animated Film
MFF Comme Il Faut 2016: Best Animated Film
Kraljevski Film Festival 2016: Best Animated Film
WorldFest-Houston International Independent Film Festival 2016: Silver Remi
FARCUME 2016: Special Mention
Karouma is Unique. He is striving to break through and to leave his parents' nest, to pursue his dreams and live his life up to its full potential.
LEST WE FORGET | LEST WE FORGET
dir. Lubna Bagsair, Tanya Daood, United Arab Emirates 2017, 29'
Lest We Forget is a community heritage initiative launched under the Salama Bint Hamdan Al Nahyan Foundation with a focus on archiving UAE history through oral history and personal family photography. ImageNation Abu Dhabi's Documentary Department has partnered with Lest We Forget to create short documentary films to capture personal oral histories of the first generation of UAE nationals. The videos were created by the Alumni of Arab Film Studio: Lubna Bagsair and Tanya Daood.

LEST WE FORGET: FEMALE PORTRAITS | LEST WE FORGET: FEMALE PORTRAITS, 8'
As part of the Lest We Forget art exhibition ImageNation has created a series of female video portraits.

LEST WE FORGET: EMIRATI ADORNMENT | LEST WE FORGET: EMIRATI ADORNMENT, 21'
Continuing in their aim to collect vernacular and oral history, Lest We Forget has broadened their scope.. Their 2017 exhibition explores UAE citizens' national, family and tribal identities, while letting people present their personal stories about adornment.

Episodes: PEARL | KOHL | HENNA | DAGGER | AL MAHALAB | BOKHOUR
RATTLED | RATTLED
dir. Jaafar Al Madhoon, United Arab Emirates 2017, 11'
Mohammed's traditional search for a bride has resulted in over twelve rejections. As his opportunities seem to be disappearing, Mohammed finds hope in wearing his late father's lucky ring to his next "meeting" Much to his surprise, he finds himself with Laila, a bride he failed to impress before.
SHE | SHE
dir. Philip Rachid, United Arab Emirates 2017, 11'
Intimate portraits of seven women based in the UAE, each defining through their life experiences and accomplishments what it takes to be a woman trying to realize her goals, hopes and dreams.
GUEST:
Hana Kazim - Executive in the Narrative Film & TV department at ImageNation Abu Dhabi, involved as an executive on their recent productions Shabab Sheyab, Rashid & Rajab, and Scales. Prior to ImageNation, Hana received her MFA in Film Producing at the American Film Institute Conservatory in Los Angeles and completed internships at Captivate Entertainment (The Wrestler) and Parkes + MacDonald (MEN IN BLACK).
SPOT:
ORGANISER:
Nahda Foundation

COORGANISERS:
Kino Pod Baranami
Kino Światowid
Muzeum Azji i Pacyfiku
ImageNation
Mad Solutions
Arab Film Studio

PARTNERS:
Emirati Cinema Campaign
#SupportArabCinema
Puls Azji
Instytut Bliskiego i Dalekiego Wschodu UJ

HONORARY PATRONAGE:
Embassy of United Arab Emirates in Poland