The Best Polish 30'

tytuł oryginalny: Najlepsze polskie 30'


reżyseria: Piotr Domalewski, Marek Skrzecz, Aleksandra Terpińska
aktorzy: Justyna Wasilewska, Malwina Buss, Piotr Polak; Grzegorz Damięcki, Andrzej Grabowski, Tomasz Schuchardt


czas trwania: 81 min.
produkcja: Polska 2016-2017
język: polski
napisy: angielskie
in Polish with English subtitles
THE BEST POLISH 30'
- special screening of the best Polish Shorts
Tuesday, January 23, 8 p.m.
Red Auditorium - film screening + Q&A session
Blue Auditorium - film screening
A special special screening of the best, award-winning Polish short films will take place on Tuesday, January 23rd, at Kino Pod Baranami. The viewers will see The Best Fireworks Ever by Aleksandra Terpińska, Piotr Domalewski's 60 Kilos of Nothing and American Dream - a documentary by Marek Skrzecz. The screening will be followed by a Q&A session with Aleksandra Terpińska and Kacper Sędzielewski.
Since Polish shorts very rarely make it to the big screen, the show taking place at Kino Pod Baranami on January 23rd will be a great opportunity to see just how many complicated emotions can the most talented filmmakers fit into just 30 minutes. Three films on screen: a piece by Piotr Domalewski, creator of Silent Night; a production (awarded at Cannes Film Festival) by young and talented Aleksandra Terpińska and finally a short documentary directed by Marek Skrzecz, which has captivated the audience at Warsaw Film Festival.
60 Kilos of Nothing is a short drama created by Piotr Domalewski, director Silent Night, which became a sensation at last year's Polish Film Festival in Gdynia, receiving an award for the best film among many others. 60 Kilos of Nothing is an emotional story of a man who has been promoted after 15 years of hard work. His moral principles are tested on the very first day at his new job. Apart from an exquisite performance by Grzegorz Damięcki in the main role, the viewers will see Andrzej Grabowski and Tomasz Schuchardt. The film was presented in the Short Film Competition at last year's Polish Film Festival in Gdynia, where Bartosz Świniarski received a Special Award for the best cinematography.
The Best Fireworks Ever can be placed in the realm of political fiction and has won a competition organised by Kino Polska TV channel for a script inspired by Krzysztof Kieślowski's Blind Chance. Director and writer Aleksandra Terpińska, who has previously assisted such directors as Wojciech Smarzowski, tells a story of three friends making the most important decisions in their lives when faced with a possibility of war. Terpińska's work has been appreciated at Cannes Film Festival (Canal+ Award), as well as in Gdynia, where she received an award for 'the most courageous look' in the Short Film Competition. The film stars Justyna Wasilewska (Heart of Love), Malwina Buss (Rose) and Piotr Polak (A Man with a Magic Box).
Another film most definitely worth a trip to Kino Pod Baranami is American Dream, which won an Audience Award at Warsaw Film Festival in 2017. Produced within the 'First Documentary' programme at Munk's Studio, the film follows a teenage boy living in a small town, who dreams of becoming a professional wrestler. This directorial debut by Marek Skrzecz, who has been mostly working in editing up to this point, is the best reason to follow the career of this talented filmmaker.
After the screening there will be a Q&A session with director Aleksandra Terpińska (The Best Fireworks Ever) and cinematographer Kacper Sędzielewski (American Dream).
All films will be presented with English subtitles.
TICKETS:
20 PLN (regular) | 15 PLN (discount)
ATTENTION!
The screening will take place in two auditoriums: Red and Blue. The Q&A session will be held in the Red Auditorium.
ABOUT THE FILMS:
THE BEST POLISH 30', duration: 81'
60 KILOS OF NOTHING | 60 KILO NICZEGO
dir. Piotr Domalewski, Poland 2017, 27'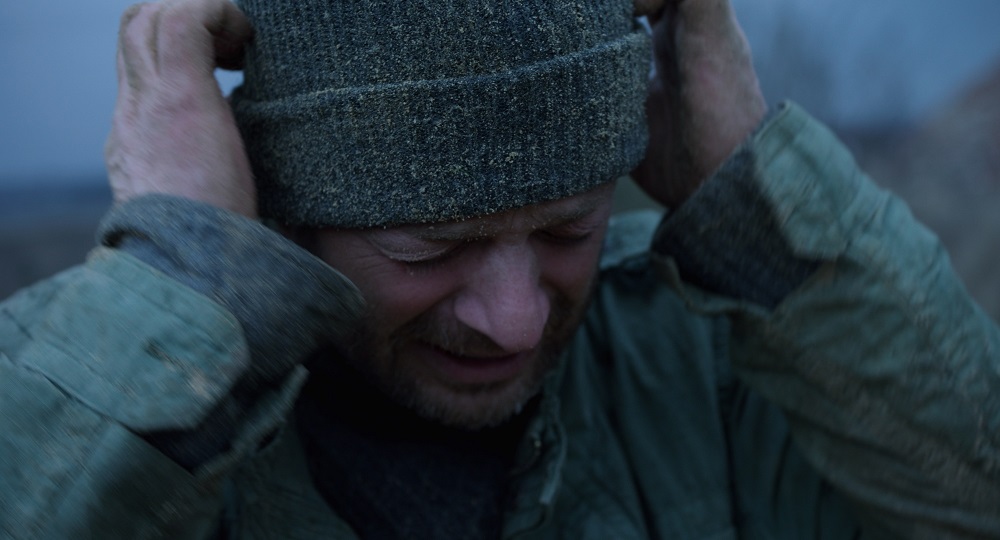 Polish Film Festival in Gdynia 2017: Heliograf's Award for the Best Cinematography (Bartosz Świniarski) in the Short Film Competition
"The Young and Cinema" Koszalin Debut Film Festival 2017: Grand Prix Award for Short Film (Piotr Domalewski)
A cold morning in a mine. Krzysztof is starting his first day as a manager. To survive in this community of physical labourers, where he's patently a fish out of water, he plans to maintain discipline with an iron hand. But an unexpected accident with one of the workers as the victim puts his moral principles to the ultimate test. He comes to understand that it's easy to be firm in favourable circumstances, but hard to oppose wrongdoing when the consequences might prove tragic.
AMERICAN DREAM | AMERYKAŃSKI SEN
dir. Marek Skrzecz, Poland 2016, 26'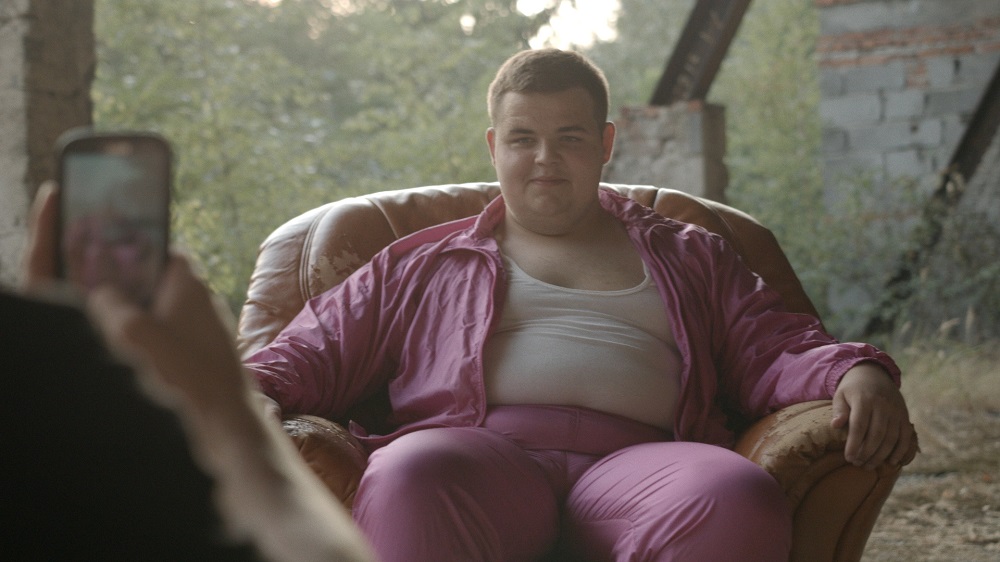 Warsaw Film Festival 2017: Audience Award for the Best Short Film
Głuchołazy is a small Silesian town, which was full of life in the nineties, but nowadays it is slowly dying out. The flood has destroyed local spas and factories. Because of high unemployment lots of citizens have already left their town. In this place of no opportunities, teenage Szymon decides to achieve his biggest dream. He wants to become a professional American wrestler. Will his dream come true?
THE BEST FIREWORKS EVER | NAJPIĘKNIEJSZE FAJERWERKI EVER
dir. Aleksandra Terpińska, Poland 2017, 28'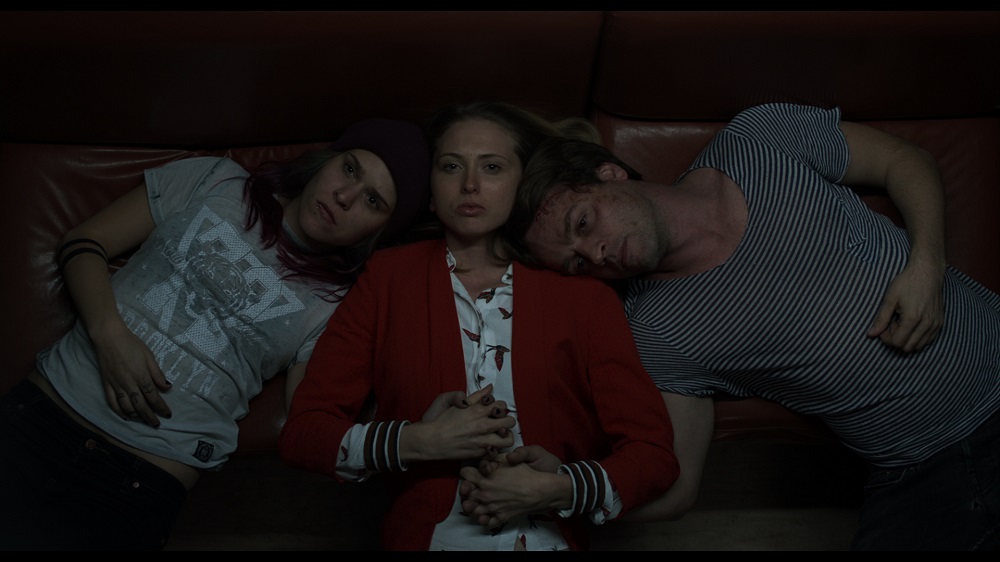 Cannes IFF 2017: Canal+ Award for the Best Short Film
Polish Film Festival in Gdynia 2017: dr Irena Eris Award for 'the most courageous look' in the Short Film Competition, Lesser Poland Film Award in the Short Film Competition

The film takes place in the contemporary world in one of the European cities. It depicts one day of life of three friends who, facing a fictional military conflict in their country, must modify their plans for the future.