| | |
| --- | --- |
| | NEW HORIZONS TOURNÉE 2018 |
NEW HORIZONS TOURNÉE 2018
January 12-18, 2018
Kino Pod Baranami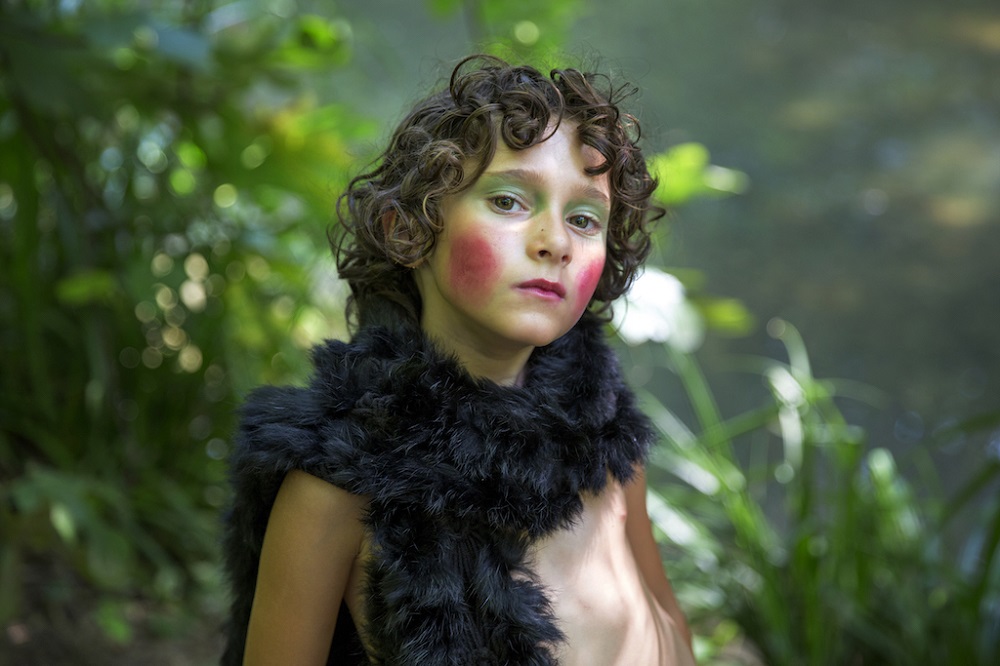 A review of the best films presented at the 17th T-Mobile New Horizons International Film Festival will take place at Kino Pod Baranami. The programme consists of 7 films including award-winning, extraordinary directorial debuts, as well as original works of well-known filmmakers.
Once again, Kino Pod Baranami will screen the best films from the renowned film festival based in Wrocław. During this year's New Horizons Tournée, the viewers in Krakow will have a chance to see awe-inspiring directorial debuts awarded at multiple international film festivals. Among them Kantemir Balagov's Closeness - a powerful story based on true events, about kidnapping of a young Jewish man; Carla Simón's Summer 1993 portraying a child going through a difficult process of grief; as well as two visually stunning fairytales: I Am Not a Witch directed by Zambian-born Rungano Nyoni and Hlynur Pálmason's Winter Brothers taking place somewhere in the snow-covered northern Denmark.
Apart from directors starting their career, the audience will be able to enjoy new work from world-class film auteurs. Bruno Dumont's fans should not miss the screening of his new film Jeannette. The Choldhood of Joan of Arc, a new take on one of the most iconic characters in French history. Lithuanian director Šarūnas Bartas in his film Frost presents a simple, but incredibly moving story of two volunteers working in war-torn eastern Ukraine. Known for his unique style and the love for contemplative film, Lav Diaz will bring a tale of a woman getting out of prison after 30 years of a wrongful conviction. The Woman WHo Left received a Golden Lion for the best film at last year's Venice Film Festival.
All films will be presented in original versions with both Polish and English subtitles.
TICKETS:
20 PLN (regular) | 15 PLN (discount)
Entry pass (7 films): 70 PLN
*To buy an Entry pass online, please contact us at kasa@kinopodbaranami.pl
PROGRAMME:
Friday, January 12th
19.05 JEANNETTE: THE CHILDHOOD OF JOAN OF ARC
| JEANNETTE L'ENFANCE DE JEANNE D'ARC
dir. Bruno Dumont, France 2017, 115'
Saturday, January 13th
19.05 WINTER BROTHERS | VINTERBRØDRE
dir. Hlynur Pálmason, Denmark 2017, 100'
Sunday, January 14th
15.00 THE WOMAN WHO LEFT | ANG BABAENG HUMAYO
dir. Lav Diaz, Philippines 2016, 226'
Monday, January 15th
19.05 SUMMER 1993 | ESTIU 1993
dir. Carla Simón, Spain 2017, 97'
Tuesday, January 16th
18.05 CLOSENESS | TESNOTA
dir. Kantemir Balagov, Russia 2017, 118'
Wednesday, January 17th
19.05 FROST | FROST
dir. Šarūnas Bartas, Lithuania/France/Ukraine/Poland 2017, 115'
Thursday, January 18th
19.05 I AM NOT A WITCH | I AM NOT A WITCH
dir. Rungano Nyoni, Great Britain/France 2017, 90'
ABOUT THE FILMS:
CLOSENESS | TESNOTA
dir. Kantemir Balagov, Russia 2017, 118'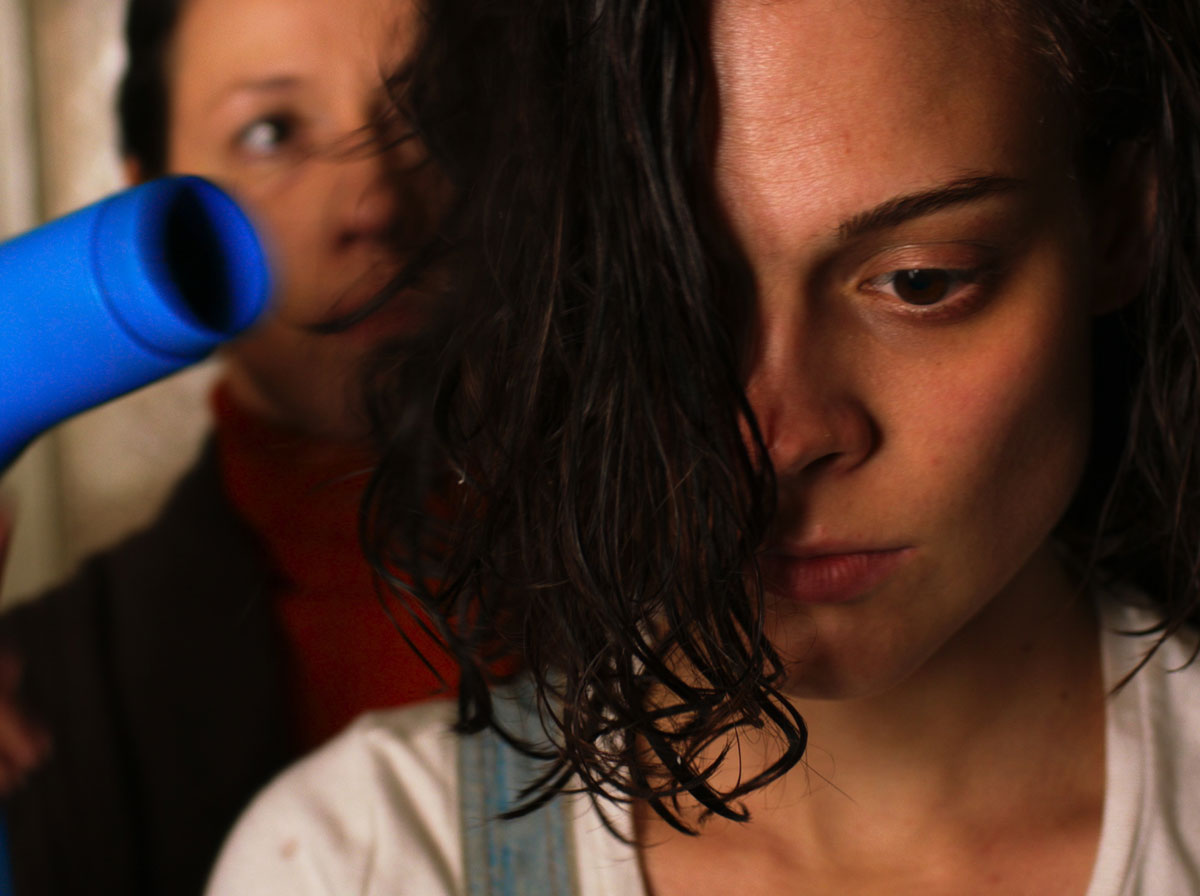 Cannes IFF 2017: FIPRESCI Prize in Un Certain Regard section
Sochi Open Russian Film Festival 2017: Best Debut, Prize of the Guild of Russian Film Scholars and Film Critics
Closeness, Kantemir Balagov's acclaimed Cannes debut, is a stifling film. And no wonder, as we find ourselves, after all, in the boiling cauldron of the North Caucasus at the end of the 1970s, where survival requires loyalty to one's "tribe,"-their family and ethnic community. Balagov looks at his hometown of Nalchik through the eyes of a young Jewish woman who is entangled in a network of hateful tribal dependencies that she is supposed to sacrifice herself to in order to save her brother. Ilana (played by Darya Zhovnar, whose incredible energy positively bursts out of the framed) does her best to escape these limitations. In her effort to find freedom, she boxes with reality, while Balagov encloses her in her surrounding world like in a ring. The electrifying, somewhat brutal, and at times controversial debut by the 26-year-old director promises great things from this unique new film talent.
(Małgorzata Sadowska for www.nowehoryzonty.pl)
FROST | FROST
dir. Šarūnas Bartas, Lithuania/France/Ukraine/Poland 2017, 115'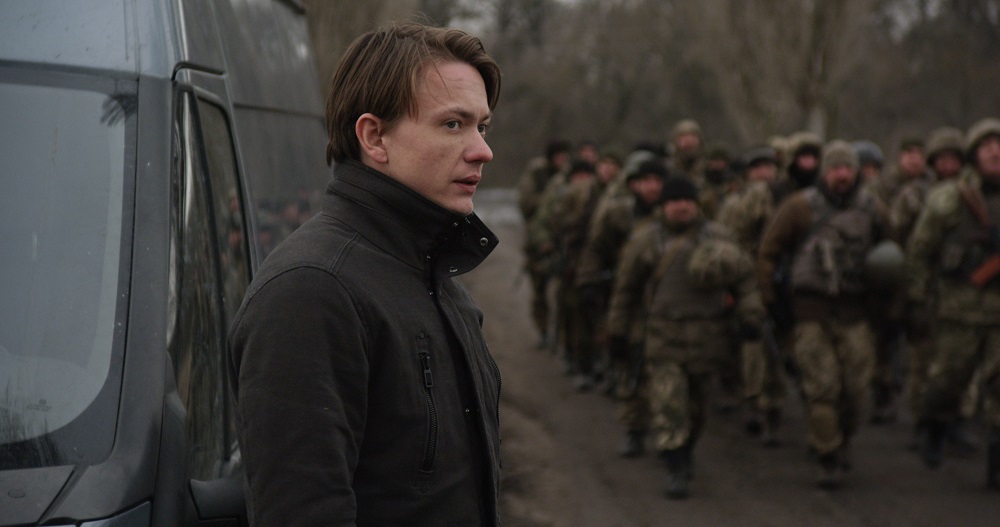 Cannes IFF 2017: Quinzaine des Réalisateurs section
Two young Lithuanians, Rokas and Inga, volunteer to travel from Lithuania to Ukraine with a humanitarian aid convoy. On the way, their plans change. Through Poland and western Ukraine, they enter the snows of the Donbas, where, driven by curiosity, they approach the front line to palpably sense the danger of war. Frost, which premiered in the Quinzaine des Réalisateurs section at the Cannes Film Festival, is made up of elements that are well known to fans of Šarūnas Bartas's auteur cinema. This minimalistic road movie is based on dramatic asceticism, naturalistic, gray images and languid narration. The film's sparing emotional layer hides a powerful, universal eloquence about the completely unimaginable suffering and cruelty of war, the somber people caught up in it, and devastated, morose landscapes. Frost is a co-production that Poland also played a role in. In addition to Lithuanian actors, the supporting cast also included Vanessa Paradis and Andrzej Chyra.
(Katarzyna Wolanin for www.nowehoryzonty.pl)
I AM NOT A WITCH | I AM NOT A WITCH
dir. Rungano Nyoni, Great Britain/France 2017, 90'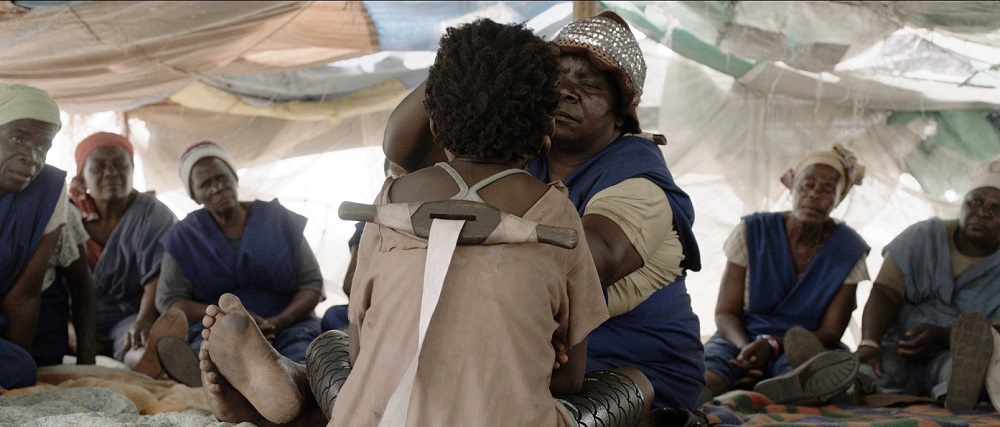 Africa IFF 2017: Best Feature Film
Cannes IFF 2017: nomination for the Golden Camera
British Independent Film Awards 2017: Best Director (Rungano Nyoni) and 11 other nominations, Douglas Hickox Award
Stockholm IFF 2017: Best Directorial Debut (Rungano Nyoni)
Rungano Nyoni and her dark fairy tale set in Zambia received a lengthy standing ovation in Cannes. Denounced as a witch and defenseless against the charges, a nine-year-old orphan girl named Shula is sent to a camp for witches. Banished from the community, segregated women are forced to do hard labor, used for local entertainment, and treated as tourist attraction (through a few satirical scenes, the director sketches out the image of the tourism of suffering that exploits violence and poverty. Every witch has a white ribbon attached to her back to keep her from flying away. In the film, this ribbon is the realism through which the magical, fairytale world never loses contact with reality. Ideal doses of the exotic and familiar, symbolism and real-life customs, and a hefty handful of poetry, a touch of humor, and the alluring little Maggie Mulubwa in the lead role conjure up a magic spell that continues to work long after leaving the cinema.
(Małgorzata Sadowska for www.nowehoryzonty.pl)
JEANNETTE: THE CHILDHOOD OF JOAN OF ARC
| JEANNETTE L'ENFANCE DE JEANNE D'ARC
dir. Bruno Dumont, France 2017, 115'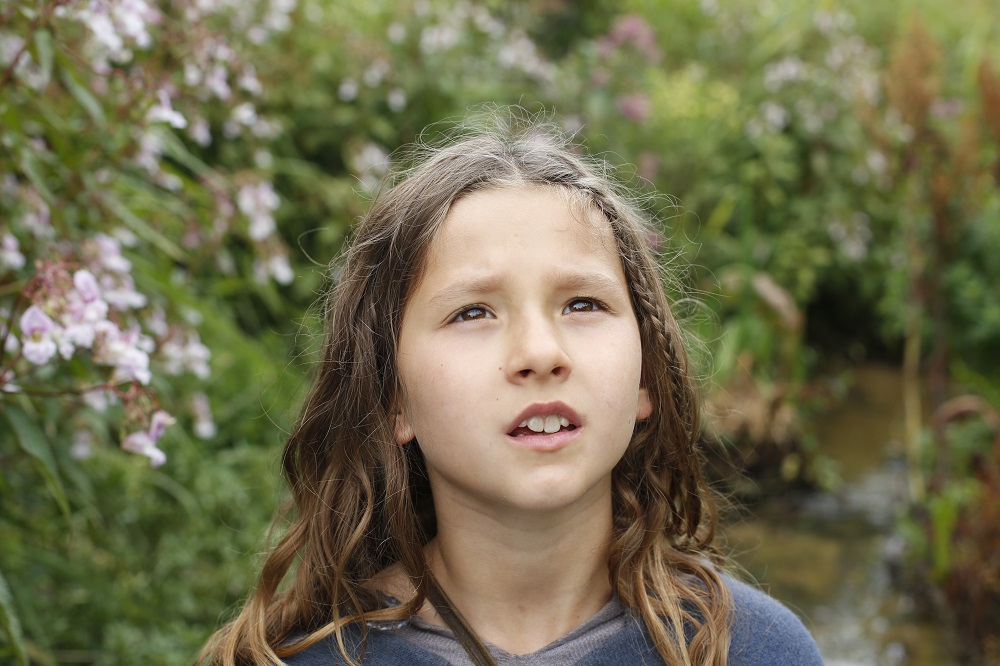 Prix Louis Delluc 2017: nominated for the Best Film (Bruno Dumont)
Bruno Dumont never fails to surprise. (...) Instead of focusing on the most important events in the life of France's national heroine, the director focuses on her childhood. As if that were not enough, in Jeanette..., Dumont continues his experiments with film genres and tells Joan's story in the form of a musical. The eclectic soundtrack includes techno, rock, and rap; the absurd dance numbers accompanying the songs result in a kind of humor reminiscent of Dead Waters. Dumont would not be himself, however, if he were limited to casual mockery. Combining a fervent faith with indomitable anger, Joan, like many of the French director's protagonists, finds herself balanced between sin and sainthood. Despite its historical setting, the film offers a pointed commentary on an era when religious fanaticism is increasingly becoming a source of violence.
(Piotr Czerkawski for www.nowehoryzonty.pl)
SUMMER 1993 | ESTIU 1993
dir. Carla Simón, Spain 2017, 97'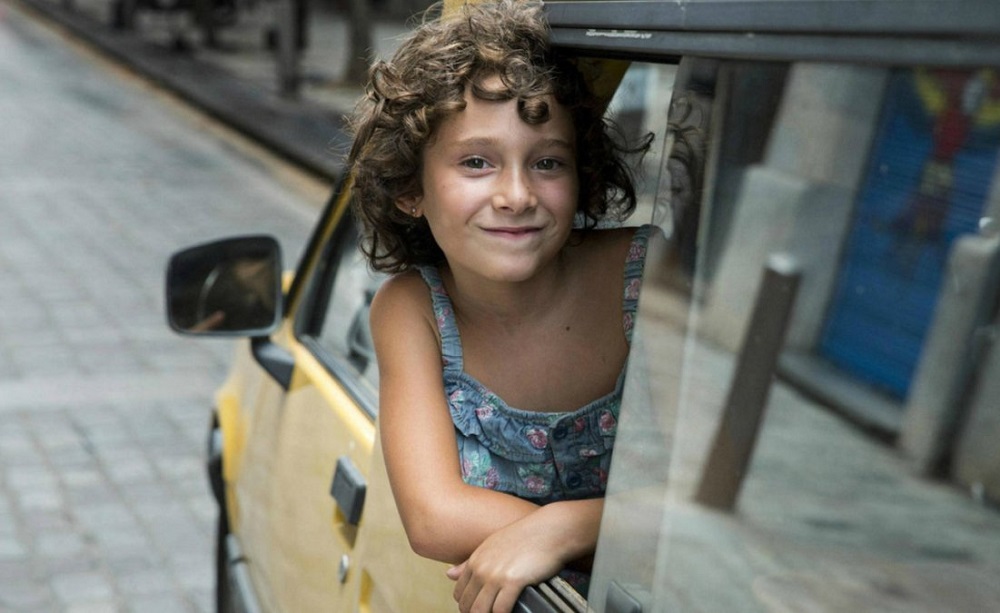 Goya Awards 2018: 8 nominations
Berlin IFF 2017: Best First Feature Award, Grand Prix of the Generation Kplus International Jury
Buenos Aires IFF 2017: Best Director (Carla Simón)
European Film Awards 2017: nominated for European Discovery Award
Istanbul IFF 2017: Special Jury Prize
Málaga Spanish Film Festival 2017: Dunia Ayaso Award, Best Spanish Film (Carla Simón)
The summer of 1993 is a time of difficult changes. Six-year-old Frida has to go live with her uncle and his family in the Spanish provinces-and this is not just a holiday trip. She has lost both her parents-her mother having died recently following a long illness-and she has to learn to live with new guardians. Carla Simón's first full-length feature film is based partly on her own childhood experiences. Avoiding sentimentalism, the Catalan director paints a complex emotional portrait of a child who is confronted with a wave of contradictory feelings: anger, jealousy, and a growing sense of attachment. With sensibility, she shows the process of experiencing loss, concentrating not on dramatic events, but rather on observations of the seemingly mundane aspects of everyday life. She is helped in this by the charismatic and mature Laia Artigas in the main role. This moving film about the bitter taste of childhood in the shadow of the AIDS epidemic has been warmly received at festivals all around the world. In Berlin, it took home the award for the best debut.
(Mariusz Mikliński for www.nowehoryzonty.pl)
THE WOMAN WHO LEFT | ANG BABAENG HUMAYO
dir. Lav Diaz, Philippines 2016, 226'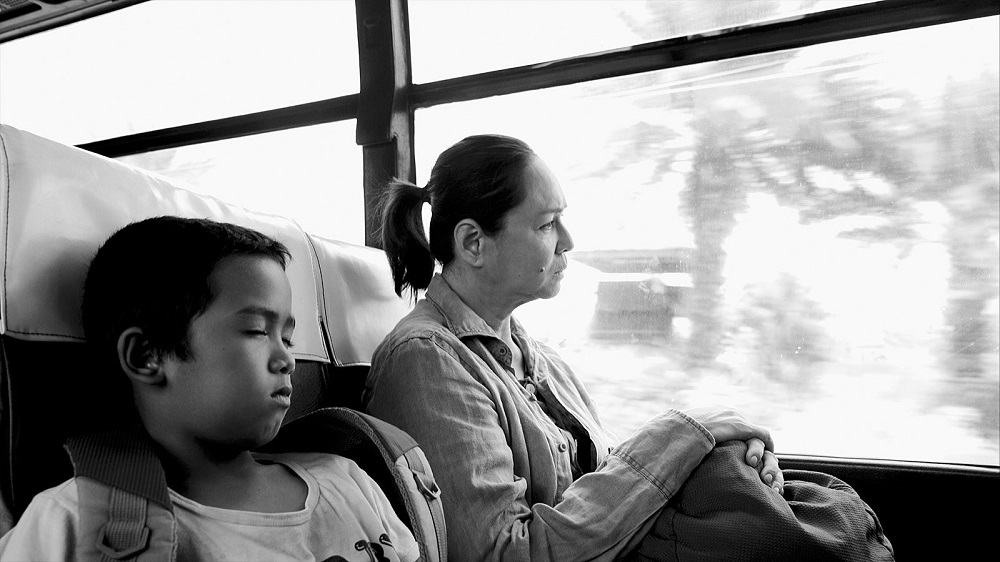 Venice Film Festival 2017: Golden Lion
Films by Lav Diaz (including Florentina Hubaldo, CTE, 12th New Horizons; A Lullaby to the Sorrowful Mystery, 16th New Horizons), one of the leading lights of Asian cinema, have long been an essential part of the New Horizons program. The main character in his latest work is Horacia, a woman who was unjustly thrown in jail for 30 years. Just as her sentence comes to an end, she finds out who actually committed the crime she was convicted of. Over the course of three decades, the world has changed for the worse, but Horacia, with stoic calm, devises a plan of vengeance (...). Diaz places his protagonist in the wild and unknown world of the Philippines in late 1990s, where relentless violence and kidnappings were a regular part of everyday life. Brutal reality forces Horacia and many like her to wear a mask and to pretend to be someone else. The director continually forces his characters to analyze their moral values and to take part in a never-ending struggle for their own soul. Diaz's latest film won a Golden Lion at the Venice Film Festival.
(Sławomir Wasiński for www.nowehoryzonty.pl)
WINTER BROTHERS | VINTERBRØDRE
dir. Hlynur Pálmason, Denmark 2017, 100'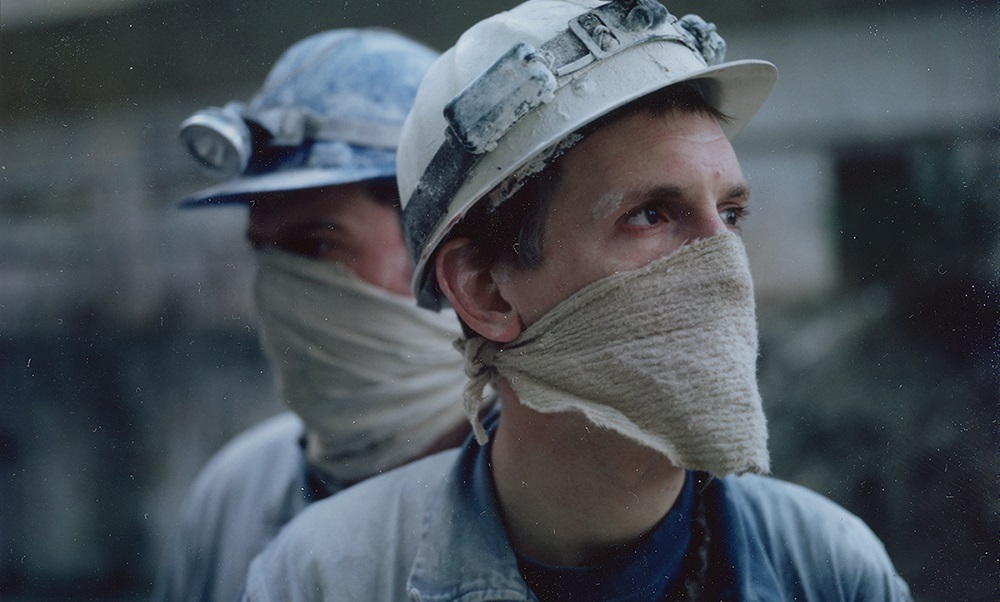 Camerimage 2017: Best Cinematography Debut (Maria von Hausswolff)
Locarno IFF 2017: Main Competition, Best Actor (Elliott Crosset Hove), Junior Jury Award, Europa Cinemas Label, Prize of the Ecumenical Jury - Special Mention
CPH PIX 2017: New Talent Grand PIX (Hlynur Pálmason)
Draw a breath of frosty air, inhale the snow, and give yourself over to the strangest winter journey you have ever experienced at the movies. Surrealistic, absurd, with stains of black humor on white snow, this film by Hlynur Pálmason takes us to a workers' village in the middle of the forest. Two brothers live here, as you might expect in a fairytale, the younger of which makes moonshine, desperately longs for love and keeps repeating that everyone has a dark side. Here, the metaphor for that dark side is a mine, where headlamps barely break through the darkness while tension slowly simmers between the laboring men. Visual, surprising and with intensively powerful images, Winter Brothers is about what is hidden deep within: rivalry, aggression, and desire for revenge, all of which hurt and destroy when released from the deep shafts of the human soul. But it's also about everything that can push back that darkness.
(Małgorzata Sadowska for www.nowegoryzonty.pl)