| | |
| --- | --- |
| | Kinobranie - Summer Film Festival 2014 |
SUMMER CINEMA HARVEST 2014
July 4 - August 28, 2014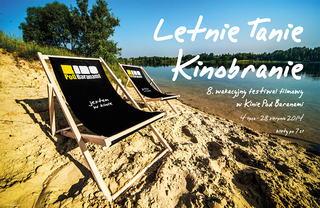 Pod Baranami Cinema presents Kinobranie - Summer Film Festival, an annual summer film festival and 8 week long 'film-tasting' extravaganza featuring some of the most interesting films made in recent years plus cinema classics. The 8th Summer Film Festival will be held from July 4th through August 28th. Tickets cost only 7 PLN!

All films will be presented in original versions with Polish subtitles. Certain Polish and foreign films will be shown with English subtitles.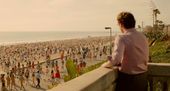 This year's Festival consists of eight weekly thematic cycles, which present both older and newer films; our choice of films was partly based on the suggestions of our cinema's viewers. There are more than 140 titles in the Festival. The repertoire will include many blockbusters of the past season (e.g. The Wolf of Wall Street, Blue Jasmine, Gravity), independent films (e.g. Fill the Void, Heli, Celestial Wives of the Meadow Mari), older hits (The Bridges of Madison County, Underground), interesting documentaries (e.g. Marina Abramović: The Artist Is Present, The Art of Disappearing), anime (Tales from Earthsea). In commemoration of this year's 15th anniversary of the death of Stanley Kubrick, four of the director's iconic works will be presented at the Festival. Additionally, a few open-air screenings will be held on the terrace of Pod Baranami Palace.




The Festival programme includes films from many masterful directors (Jarmusch, Spielberg, Scorsese, Almodóvar, Allen etc.) and outstanding actors (Meryl Streep, Leonardo Di Caprio, Michael Douglas etc.), among them those awarded with an Oscar.

Like every year, the Festival is accompanied by the Harvest CINEMA action (Zbieraj KINO): anyone who has seen 6 films during the festival gets to see a 7th for free. We will also have prizes for the most active viewers. A special Relax Zone is situated on the terrace of Pod Baranami Cinema, where people can regenerate before the next screenings, discuss the films they've just seen or play a special board game (prepared just for the festival). Traditionally, Cinema Pod Baranami will open its collection of posters during the festival. All moviegoers will also be able to test their knowledge of films, solving the riddle of the Summer Film Festival trailer.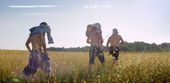 DETAILED PROGRAMME:





FILMS IN THE PROGRAMME:


1st WEEK (July 4-10): THE WORLD FROM A DIFFERENT PERSPECTIVE
A look at the world from the perspective of those at the top and those on the bottom, those in power and those who are struggling to gain it, those governing and those in opposition; a look at a world divided between friends and enemies.
(Presented in cooperation with Wyższa Szkoła Europejska im. ks. Józefa Tischnera)

AND WHO TAUGHT YOU TO DRIVE? | AND WHO TAUGHT YOU TO DRIVE?
(Andrea Thiele) DE 2012, 84' EN/DE/HI/JP/KR
(10) CAPTAIN PHILLIPS | CAPTAIN PHILLIPS
(Paul Greengrass) US 2013, 134' EN
CAPITAL | LE CAPITAL
(Costa-Gavras) FR 2012, 113' FR/EN
CHINESE PUZZLE | CASSE-TÊTE CHINOIS
(Cédric Klapisch) FR 2013, 117' EN/FR/ES/ZH/YI
FILL THE VOID | FILL THE VOID
(Rama Burshtein) IL 2012, 87' HE
HYDE PARK ON HUDSON | HYDE PARK ON HUDSON
(Roger Michell) GB 2012, 96' EN
IL DIVO | IL DIVO
(Paolo Sorrentino) IT/FR 2008, 110' IT/EN
JOBS | JOBS
(Joshua Michael Stern) US 2013, 122' EN
PRIVATE UNIVERSE | SOUKROMÝ VESMÍR
(Helena Třeštíková) CZ 2012, 83' CZ
THE ACT OF KILLING | THE ACT OF KILLING
(Joshua Oppenheimer) DK/NO/GB 2012, 115' EN/IND
(10) THE COUNSELOR | THE COUNSELOR
(Ridley Scott) US/GB 2013, 118' EN
THE EDGE OF HEAVEN | AUS DER ANDEREN SEITE
(Fatih Akin) DE/TR/IT 2007, 122' DE/TR/EN
THE FIFTH ESTATE | THE FIFTH ESTATE
(Bill Condon) US/BE 2013, 124' EN
THE IMMIGRANT | THE IMMIGRANT
(James Gray) US 2013, 120' EN
THE PAST | LE PASSÉ
(Asghar Farhadi) FR 2013, 130' FR/FA
TWICE BORN | VENUTO AL MUNDO
(Sergio Castellitto) IT/ES 2012, 129' EN/IT/BOS
ZAYTOUN | ZAYTOUN
(Eran Riklis) CH/GB/IL 2012, 107' EN/AR/HE


2nd WEEK (July 11-17): MEETINGS AROUND THE TABLE
At the table we can share a meal, talk, sing, fight or joke; hold hands or sit in icy silence.

18 MEALS | 18 COMIDAS
(Jorge Coira) ES/AR 2010, 107' ES
A LONG WAY DOWN | A LONG WAY DOWN
(Pascal Chaumeil) GB/DE 2013, 96' EN
A SEPARATION | YODAEIYE NADER AZ SIMIN
(Asghar Farhadi) IR 2011, 123' FA
(10) AMERICAN HUSTLE | AMERICAN HUSTLE
(David O. Russell) US 2013, 138' EN
AUGUST: OSAGE COUNTY | AUGUST: OSAGE COUNTY
(John Wells) US 2013, 121' EN
BEFORE MIDNIGHT | BEFORE MIDNIGHT
(Richard Linklater) US 2013, 108' EN/GR/FR
(10) ENOUGH SAID | ENOUGH SAID
(Nicole Holofcener) US 2013, 93' EN
IN THE HOUSE | DANS LA MAISON
(François Ozon) FR 2012, 105' FR
IT'S A DISASTER | IT'S A DISASTER
(Todd Berger) US 2012, 88' EN
MORE THAN HONEY | MORE THAN HONEY
(Markus Imhoof) CH/DE/AT 2012, 95' DE/EN/ZH
SILVER LININGS PLAYBOOK | SILVER LININGS PLAYBOOK
(David O. Russell) US 2012, 120' EN
STORIES WE TELL | STORIES WE TELL
(Sarah Polley) CA 2012, 108' EN
THE BROKEN CIRCLE BREAKDOWN | THE BROKEN CIRCLE BREAKDOWN
(Felix van Groeningen) BE/NL 2012, 111' FL/EN
THE BUTLER | THE BUTLER
(Lee Daniels) US 2013, 132' EN
THE LUNCHBOX | THE LUNCHBOX
(Ritesh Batra) IN/FR/DE 2013, 104' HI/EN
TOM AT THE FARM | TOM À LA FERME
(Xavier Dolan) CA/FR 2013, 102' FR (with English subtitles)
UNDERGROUND | UNDERGROUND
(Emir Kusturica) CZ/DE/FR/HU/BG/YU 1995, 163' SR/DE/FR/EN/RU


3rd WEEK (July 18-24): WILD YOUTH
Being young comes with its own privileges. Everything is possible. You can go to the moon, risk everything, be the king of summer, the king of life!

BACZYNSKI | BACZYŃSKI
(Kordian Piwowarski) PL 2013, 68' PL (with English subtitles)
BLUE HIGHWAY | BLUE HIGHWAY
(Kyle Smith) US 2013, 71' EN
CONTROL | CONTROL
(Anton Corbijn) GB/AU 2007, 121' EN
EMPIRE OF THE SUN | EMPIRE OF THE SUN
(Steven Spielberg) US 1987, 153' EN/JP/ZH
FLOATING SKYSCRAPERS | PŁYNĄCE WIEŻOWCE
(Tomasz Wasilewski) PL 2013, 93' PL (with English subtitles)
HARDKOR DISKO | HARDKOR DISKO
(Krzysztof Skonieczny) PL 2014, 87' PL (with English subtitles)
LIFE FEELS GOOD | CHCE SIĘ ŻYĆ
(Maciej Pieprzyca) PL 2013, 107' PL (with English subtitles)
MOONRISE KINGDOM | MOONRISE KINGDOM
(Wes Anderson) US 2012, 94' EN
OH, BOY! | OH, BOY!
(Jan Ole Gerster) DE 2012, 91' DE/EN
ONE CHANCE | ONE CHANCE
(David Frankel) GB/US 2013, 104' EN
ONE WAY TICKET TO THE MOON | BILET NA KSIĘŻYC
(Jacek Bromski) PL 2013, 124' PL (with English subtitles)
PARADISE: HOPE | PARADIES: HOFFNUNG
(Ulrich Seidl) AT/FR/DE 2012, 91' DE
SPRING BREAKERS | SPRING BREAKERS
(Harmony Korine) USA 2012, 92' EN
THE BLING RING | THE BLING RING
(Sofia Coppola) US 2013, 95' EN
THE KINGS OF SUMMER | THE KINGS OF SUMMER
(Jordan Vogt-Roberts) US 2013, 93' EN
THE ROCKET | THE ROCKET
(Kim Mordaunt) AT 2013, 96' LAO
THE WAY WAY BACK | THE WAY WAY BACK
(Nat Faxon, Jim Rash) US 2013, 103' EN
THE WORD | OBIETNICA
(Anna Kazejak) PL/DK 2014, 97' PL
WADJDA | WADJDA
(Haifaa Al Mansour) SA 2012, 93' AR


4th WEEK (July 25-31) TO BE A WOMAN
Adored, admired, abandoned - in domestic turmoil, in the world of politics and art, in outer space, in front of the mirror - you can be a woman anywhere.

BLUE IS THE WARMEST COLOR | LA VIE D'ADÈLE
(Abdellatif Kechiche) FR 2013, 179' FR/EN
BLUE JASMINE | BLUE JASMINE
(Woody Allen) US 2013, 98' EN
CAMILLE CLAUDEL 1915 | CAMILLE CLAUDEL 1915
(Bruno Dumont) FR 2013, 95' FR
CHILD'S POSE | POZIŢIA COPILULUI
(Călin Peter Netzer) RO 2013, 116' RO
DIANA | DIANA
(Oliver Hirschbiegel) US/GB 2013, 113' EN
FRANCES HA | FRANCES HA
(Noah Baumbach) US 2012, 86' EN
GRAVITY 3D | GRAVITY 3D
(Alfonso Cuarón) US/GB 2013, 90' EN
HANNAH ARENDT | HANNAH ARENDT
(Margarethe von Trotta) DE/LU/FR 2012, 114' DE/FR/EN/HE
IDA | IDA
(Paweł Pawlikowski) PL/DK 2013, 80' PL (with English subtitles)
IN HIDING | W UKRYCIU
(Jan Kidawa-Błoński) PL 2013, 103' PL (with English subtitles)
MARINA ABRAMOVIĆ: THE ARTIST IS PRESENT | MARINA ABRAMOVIĆ: THE ARTIST IS PRESENT
(Matthew Akers, Jeff Dupre) US 2012, 106' EN
ONCE UPON A TIME WAS I, VERÔNICA | ERA UMA VEZ EU, VERÔNICA
(Marcelo Gomes) BR 2012, 92' PO
PAPUSZA | PAPUSZA
(Joanna Kos-Krauze, Krzysztof Krauze) PL 2013, 134' PL/ROM
PHILOMENA | PHILOMENA
(Stephen Frears) GB 2013, 98' EN
PINA 3D | PINA 3D
(Wim Wenders) DE/FR/GB 2011, 103' DE/FR/EN/ES/HR/IT/POR/RUS/KR
(10) SAVING MR. BANKS | SAVING MR. BANKS
(John Lee Hancock) AU/US/GB 2013, 126' EN
SHIRLEY - VISIONS OF REALITY | SHIRLEY - VISIONS OF REALITY
(Gustav Deutsch) AT 2013, 92' EN
SNOW WHITE | BLANCANIEVES
(Pablo Berger) ES 2012, 98' ES
THE BRIDGES OF MADISON COUNTY | THE BRIDGES OF MADISON COUNTY
(Clint Eastwood) US 1995, 135' EN
THE COLOR PURPLE | THE COLOR PURPLE
(Steven Spielberg) US 1985, 154' EN
THE GIRL FROM THE WARDROBE | DZIEWCZYNA Z SZAFY
(Bodo Kox) PL 2012, 90' PL (with English subtitles)
TRISHNA | TRISHNA
(Michael Winterbottom) GB 2011, 117' EN
WHAT HAVE I DONE TO DESERVE THIS? | ¿QUÉ HE HECHO YO PARA MERECER ESTO?
(Pedro Almodóvar) ES 1984, 101' ES
YOUNG AND BEAUTIFUL | JEUNE ET JOLIE
(François Ozon) FR 2013, 95' FR/DE


5th WEEK (August 1-7): MAN-TO-MAN
Talk like a connoisseur with a Casanova, like a coward with a warrior, in other words: man-to-man.

BARTON FINK | BARTON FINK
(Ethan Coen, Joel Coen) US 1991, 112' EN
BEHIND THE CANDELABRA | BEHIND THE CANDELABRA
(Steven Soderbergh) US 2013, 118' EN
BEWARE OF MR. BAKER | BEWARE OF MR. BAKER
(Jay Bulger) US 2012, 92' EN
DALLAS BUYERS CLUB | DALLAS BUYERS CLUB
(Jean-Marc Vallée) US 2013, 117' EN
(10) DJANGO | DJANGO
(Quentin Tarantino) US 2012, 165' EN
FADING GIGOLO | FADING GIGOLO
(John Turturro) US 2013, 98' EN
FIVE DANCES | FIVE DANCES
(Alan Brown) US 2013, 83' EN
IN THE NAME OF.. | W IMIĘ…
(Małgośka Szumowska) PL 2013, 101' PL (with English subtitles)
INSIDE LLEWYN DAVIS | INSIDE LLEWYN DAVIS
(Ethan Coen, Joel Coen) US 2013, 117' EN
JACK STRONG | JACK STRONG
(Władysław Pasikowski) PL 2014, 128' PL/EN/RU
LOCKE | LOCKE
(Steven Knight) GB/US 2013, 82' EN
LOVE | MIŁOŚĆ
(Filip Dzierżawski) PL 2013, 92' PL (with English subtitles)
(10) MANDELA: LONG WALK TO FREEDOM | MANDELA: LONG WALK TO FREEDOM
(Justin Chadwick) ZA 2013, 139' EN/AF
MUD | MUD
(Jeff Nichols) US 2012, 130' EN
ONLY GOD FORGIVES | ONLY GOD FORGIVES
(Nicolas Winding Refn) FR/TH/US/SE 2013, 90' EN/TH
OUT IN THE DARK | OUT IN THE DARK
(Michael Mayer) IL 2012, 96' HE/AR
RUSH | RUSH
(Ron Howard) DE/US/GB 2013, 123' EN/DE/IT/FR
SEARCHING FOR SUGAR MAN | SEARCHING FOR SUGAR MAN
(Malik Bendjelloul) SE/GB 2012, 86' EN
THE BEST OFFER | LA MIGLIORE OFFERTA
(Giuseppe Tornatore) IT 2012, 124' EN
THE GREAT GATSBY 3D/2D | THE GREAT GATSBY
(Baz Luhrmann) AU/US 2013, 142' EN
THE PHYSICIAN | THE PHYSICIAN
(Philipp Stölzl) DE 2013, 150' EN
THE PLACE BEYOND THE PINES | THE PLACE BEYOND THE PINES
(Derek Cianfrance) US 2012, 140' EN/ES
THE WOLF OF WALL STREET | THE WOLF OF WALL STREET
(Martin Scorsese) US 2013, 179' EN
WAŁĘSA. MAN OF HOPE | WAŁĘSA. CZŁOWIEK Z NADZIEI
(Andrzej Wajda) PL 2013, 124' PL


6th WEEK (August 8-14): TRANSGRESSIONS, OR CROSSING BOUNDARIES
There are boundaries to reality, dreams, social norms, the boundary between life and death, wakefulness and sleep. Boundaries exist in order to be crossed.

2001: A SPACE ODYSSEY | 2001: A SPACE ODYSSEY
(Stanley Kubrick) US 1968, 141' EN
CELESTIAL WIVES OF THE MEADOW MARI | NEBESNYE ZHENY LUGOVYKH MARI
(Alexey Fedorchenko) RU 2012, 106' RU
GOLTZIUS AND THE PELICAN COMPANY | GOLTZIUS AND THE PELICAN COMPANY
(Peter Greenaway) GB/NL/FR/HR 2012, 128' EN/NL/FR
(10) GRAND BUDAPEST HOTEL | GRAND BUDAPEST HOTEL
(Wes Anderson) US/DE 2014, 100' EN/FR
(10) HEAVEN IS FOR REAL | HEAVEN IS FOR REAL
(Randall Wallace) US 2014, 100' EN
(10) HER | HER
(Spike Jonze) US 2013, 120' EN
INTO THE MIND | INTO THE MIND
(Eric Crosland, Dave Mossop) CA 2013, 83' EN
ONLY LOVERS LEFT ALIVE | ONLY LOVERS LEFT ALIVE
(Jim Jarmusch) FR/DE/US/GB/CY 2013, 122' EN/FR/AR
TALES FROM EARTHSEA | GEDO SENKI
(Gorô Miyazaki) JP 2006, 115' JP
THE ART OF DISAPPEARING | SZTUKA ZNIKANIA
(Bartek Konopka, Piotr Rosołowski) PL 2013, 52' CREOLE
THE GREAT BEAUTY | LA GRANDE BELLEZZA
(Paolo Sorrentino) FR/IT 2013, 144' IT
THE LEGEND OF KASPAR HAUSER | LA LEGGENDA DI KASPAR HAUSER
(Davide Manuli) IT 2012, 95' IT/EN/FR
THE SHINING | THE SHINING
(Stanley Kubrick) US/GB 1980, 146' EN
TRANCE | TRANCE
(Danny Boyle) GB 2013, 101' EN/FR


7th WEEK (August 15-21): A WEEK NAMED DESIRE
Open your eyes wide and look - passion is power, blind strength. It can destroy us or save us, hurt us or make us happy.

A STREETCAR NAMED DESIRE | A STREETCAR NAMED DESIRE
(Elia Kazan) US 1951, 122' EN/ES
BORGMAN | BORGMAN
(Alex van Warmerdam) NL 2013, 113' NL/EN
DON JON | DON JON
(Joseph Gordon-Levitt) US 2013, 90' EN
EYES WIDE SHUT | EYES WIDE SHUT
(Stanley Kubrick) GB/US 1999, 159' EN
FLYING BLIND | FLYING BLIND
(Katarzyna Klimkiewicz) GB 2012, 93' EN
NYMPHOMANIAC, PART 1 | NYMPHOMANIAC, PART 1
(Lars von Trier) DK/FR/DE/BE/GB 2013, 130' EN
NYMPHOMANIAC, PART 2 | NYMPHOMANIAC, PART 2
(Lars von Trier) DK/FR/DE/BE/GB 2013, 130' EN
PASSION | PASSION
(Brian De Palma) FR/DE 2012, 100' EN/DE
THE PIANO TEACHER | LA PIANISTE
(Michael Haneke) FR/AU 2001, 130' FR/DE
VENUS IN FUR | LA VÉNUS À LA FOURRURE
(Roman Polański) FR/PL 2013, 96' FR


8th WEEK (August 22-28): AT THE EDGE OF THE ABYSS
When you've been touched by sin, when you've been lost in an inescapable labyrinth, when you've felt enslaved - know that you've stood at the edge of the abyss.

12 YEARS A SLAVE | 12 YEARS A SLAVE
(Steve McQueen) US 2013, 134' EN
A CLOCKWORK ORANGE | A CLOCKWORK ORANGE
(Stanley Kubrick) GB/US 1971, 136' EN
A TOUCH OF SIN | A TOUCH OF SIN
(Jia Zhang-Ke) CN/JP 2013, 133' ZH
AN EPISODE IN THE LIFE OF AN IRON PICKER | EPIZODA U ŽIVOTU BERAČA ŽELJEZA
(Danis Tanović) FR/SI/BA 2013, 75' BOS/ROM
BIG BAD WOLVES | BIG BAD WOLVES
(Aharon Keshales, Navot Papushado) IL 2013, 110' HE/AR
HARMONY LESSONS | UROKI GARMONII
(Emir Baigazin) KZ/DE/FR 2013, 120' KAZ/RU
HELI | HELI
(Amat Escalante) MX/FR/DE/NL 2013, 100' ES
IN THE SHADOW | VE STINU
(David Ondříček) CZ/PL/SK 2012, 96' CZ
METRO | METRO
(Anton Megerdiczew) RU 2013, 132' RU
PIETA | PIETA
(Kim Ki-duk) KR 2012, 104' KR
PRISONERS | PRISONERS
(Denis Villeneuve) US 2013, 146' EN
SNOWPIERCER | SNOWPIERCER
(Joon-ho Bong) CZ/FR/US/KR 2013, 126' EN/KR/JP/FR
THE GERMAN DOCTOR | WAKOLDA
(Lucía Puenzo) AR 2013, 93' ES/DE
THE RAILWAY MAN | THE RAILWAY MAN
(Jonathan Teplitzky) AU/GB 2013, 116' EN
TRAFFIC DEPARTMENT | DROGÓWKA
(Wojtek Smarzowski) PL 2012, 118' PL
UNDER THE MIGHTY ANGEL | POD MOCNYM ANIOŁEM
(Wojtek Smarzowski) PL 2013, 109' PL (with English subtitles)
WINTER'S BONE | WINTER'S BONE
(Debra Granik) USA 2010, 100' EN


Additional open-air screenings on the terrace of pod Baranami Palace!


Tickets: only 7 PLN!

with the exception of the PERFECT TEN
10 hits for 10 PLN each
- marked with (10)


Watch 6 films and see the 7th one for free!
Ask for coupons for film-collecting - in the cinema's Ticket Office


All films in original versions with Polish subtitles
Language versions marked in red
Certain Polish and foreign films - with English subtitles


TRAILER:





PARTNERS: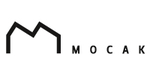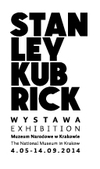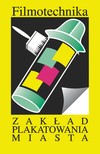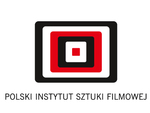 MEDIA PATRONS: